It was a clear afternoon at New York's LaGuardia Airport on January 15, 2009. But boy, was it cold. After some light snow that that morning, it was about 20 degrees when US Airways Flight 1549 was cleared for takeoff.
Shortly after takeoff, a flock of Canada geese took out both engines. Captain Chesley Sullenberger immediately took the controls from his co-pilot when he knew there was no way they could get back to LaGuardia for landing. Air traffic controllers advised Sullenberger, affectionately known as "Sully," to attempt a landing at Teterboro Airport
"We can't do it," Sullenberger said. "We're gonna be in the Hudson."
PHOTOS: The Miracle on the Hudson, 10 years later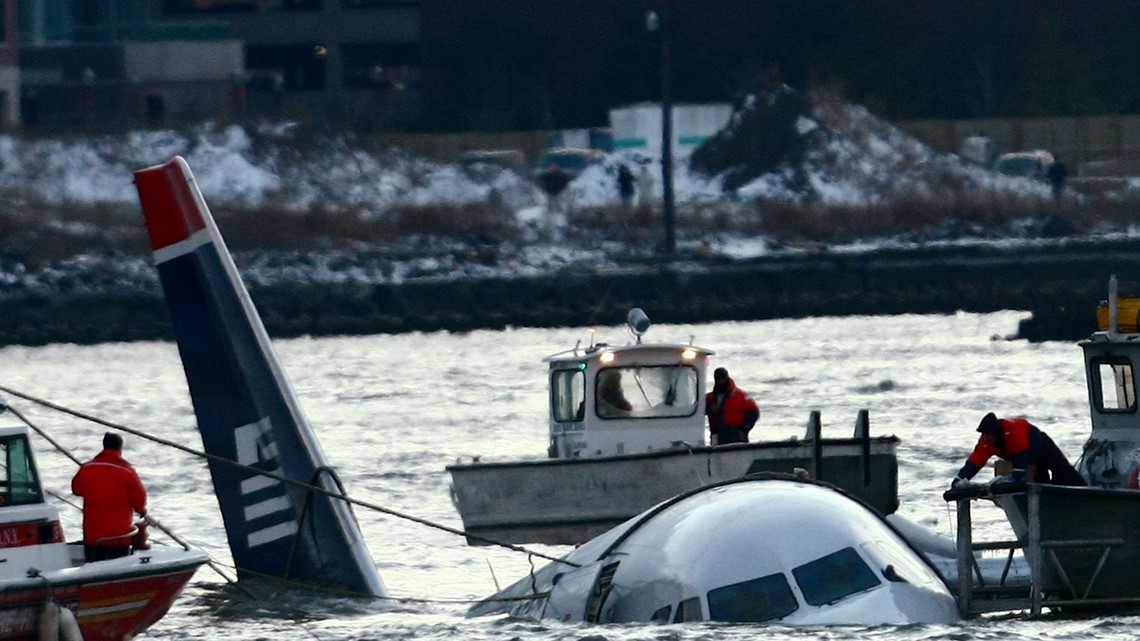 "There was a very loud pop and then we could smell something burning," said survivor Vicki Barnhardt.
Over the intercom, Sully told passengers to brace for impact. Without the use of his engines, the former Air Force pilot miraculously landed the plane on the Hudson River, saving everyone on board.
"I thought that was it," said Barnhardt. "As soon as I heard, 'brace for impact,' and to the point of hitting, I thought, 'that's it, it's over. We're done.'"
Brad Wentzell was in seat 21C. Moments after the plane hit the water, he helped a mother and her young baby get off the plane. He said the flight put his life in perspective and allowed him to focus more on his family.
"1549 was probably the best thing that has ever happened to me," Wentzell told NBC Charlotte. "As crazy as that sounds to say, it's true."
What happened next is etched forever into the memory of millions of people as the survivors evacuated the plane and stood on the wings atop the frigid river. Some people in the back of the plane had to stand on seats to keep their heads above water before they could escape.
"We had a miracle on 34th Street," said former New York Gov. David Paterson. "I believe now we have a miracle on the Hudson. This is a day to realize how blessed this city is."