BRAZOS COUNTY, Texas —
Adoption Status: Closed
Thena is a 2.5-year-old Blue Tick Coonhound. She is spayed, vaccinated, and microchipped. She could be great at agility courses and is very curious of her environment. A true hound, she always has her nose to the ground sniffing her surroundings. If you are looking for a pet and are interested in adopting Thea, you can visit Aggieland human society website or call 979-775-5755.

The Hearne shelter has a big ball of energy named Bear up for adoption. Bear's breed is a border collie mix. She is eager to look for a home that's ready to play and love her. Bear loves to play with almost anyone besides cats. When you leave, she is a patient girl and will wait for you to come home in her kettle.
Bear is also great to take to the park and play catch with. Bear is about 3 years old and weighs about 42 pounds. She is heartworm negative and spayed. She is currently up to date on all her shots and house trained.
Adoption Status: Closed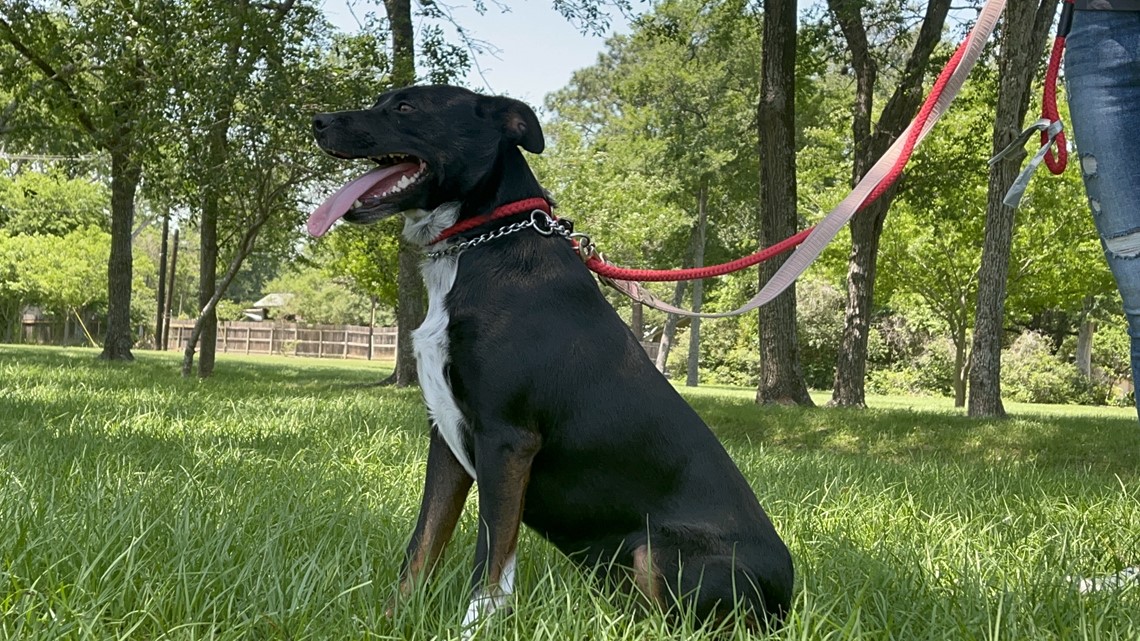 If you are in need of a family pet, then you might want to head over to the Bryan animal center to check out Petunia, a 4-year-old Pitbull mix.
Petunia, is about four to five years old. She has been with the center for about three months. She is looking for her forever home and can make a great addition to anyone's family. Petunia loves to play with other dogs. She would prefer a home with no cats. Petunia's hobbies are enjoying belly rubs and chewing on her favorite toys or bones. If you consider yourself a homebody who enjoys watching movies or relaxing around the house, then Petunia is a great cuddler and companion.
She's going to make a great family pet. She is heartworm positive so she would need a little bit of TLC and treatment. Petunia is fixed and up to date on all her shots. Petunia's adoption fee is also currently being waved so if you would like to adopt her then go to bryananimalcenter.com and fill out an adoption form.
Adoption Status: Closed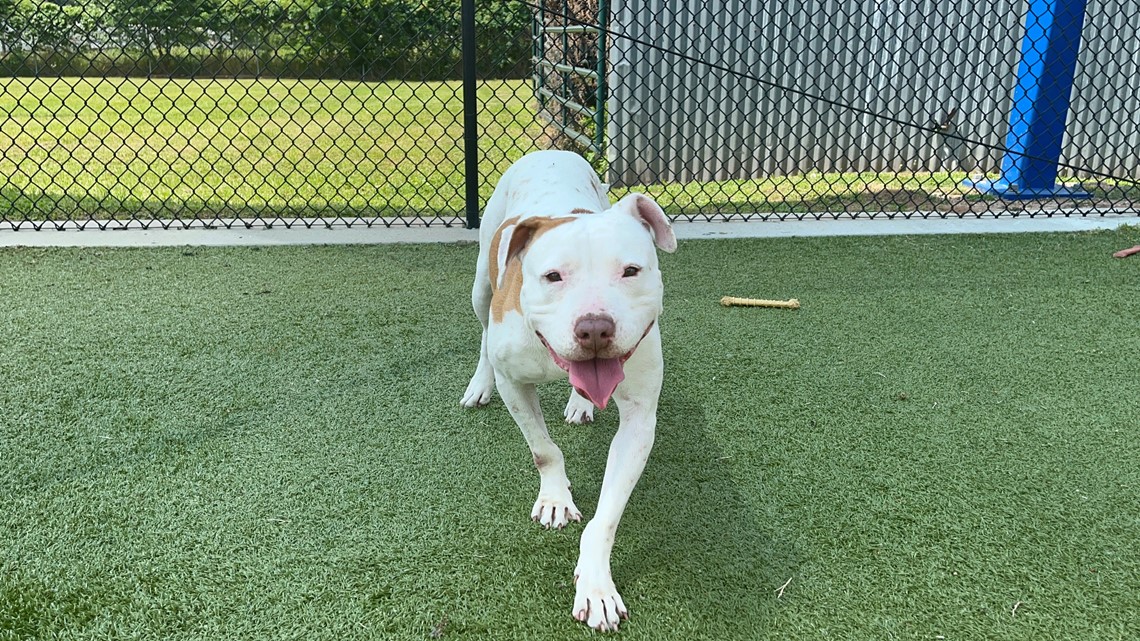 This Week, Urgent Animals of Hearne has a ready-to-adopt Lab and Staffordshire mix breed dog. Amado is 3 years old, He was heart-worm positive on intake but is now negative. Amado loves people and is good with other dogs.
Adoption Status: Closed