Sam's Club is making massive three-tier, Santa-themed unicorn cakes for Christmas this year, reports PopSugar.
There are two versions to choose from. One features a unicorn with a red and green horn, Santa's belt, and other festive Christmas touches. The other "is an icy-blue cake with snowflake details topped with a white and blue-horned unicorn," says PopSugar.
Photos: Sam's Club Holiday Unicorn Cakes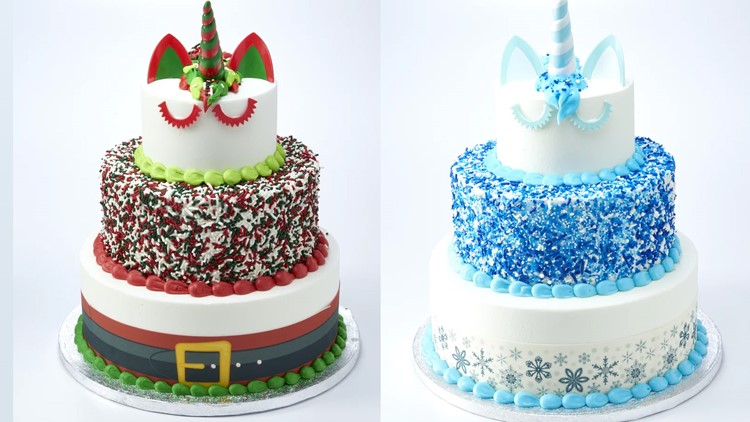 The Santa version is available through Christmas Eve while the winter theme is available through January.
Each comes in a small or large size, depending on how many people you need to feed. The version that feeds 66 people costs $70 while the smaller feeds 46 for $40.
Given the popular of the news on Facebook, you may want to order now if you want one!