Deadly defect: Takata airbags
<p>Countless cars with dangerous recalled airbags are for sale across Texas. But no one is telling customers</p>
Used cars with deadly defects are being bought and sold every day. Customers often have no idea.
The Takata airbag recall is considered the largest auto recall in the U.S., with 29 million cars identified as faulty so far.
A Houston teen is the most recent victim of a malfunctioning airbag. Her family said they were never notified the car had a recall.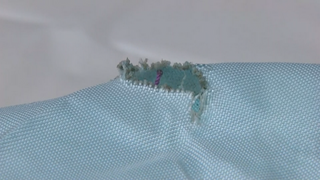 Whose job is it to inform you if your vehicle is one of the tens of millions that needs repair? What about used cars for sale? What will – and won't – dealerships tell you to sell you a car with a potentially deadly defect?
The News 8 Investigates team went undercover to several used car lots around Dallas to find out after a Rowlett man, Braxton Miller, contacted us saying he unknowingly bought his car with a Takata airbag recall.
The 2012 Acura sedan came fully loaded – with the luxury ride he had always dreamed about – but with a defect that could kill him.
"It's just a senseless risk to me because it's so easy to fix it. It's just so easy," he said.
Miller said the dealership never told him. Instead, he said he discovered the recall while updating his car's GPS system online. Since that discovery, Miller has not moved his car from his garage, where it has sat collecting dust since February.
He said he was told parts for the repair are expected to arrive in six months. Until then, he is stuck paying $400 a month for a car regulators say is too dangerous to drive.
In a statement to News 8, Takata says "in the vast majority of cases, replacement kits are available" at the dealership.
"We urge drivers to check if their vehicle is subject to a recall and, if so, to have their dealer install a replacement kit immediately," Takata spokesman Jared Lavy told News 8. "It is generally not the case that there are long delays to obtain replacements, and Takata is promptly filling orders as they are received from auto makers."
He continued:
"To date, we have produced more than 14 million replacement kits in the U.S. alone and have the capacity to produce 1.5 million kits per month, two thirds of which include inflators manufactured by other suppliers. In most cases, this capacity is more than enough to meet current needs. The safety of the driving public is our top priority and we are committed to being part of the solution to this highly complex matter."
The problem, regulators say, is the airbag's inflators.
In some accidents, Takata airbags have exploded with such force that the metal inflators shatter, sending shrapnel into the neck, torso and face of drivers – turning a device meant to save lives into one that is taking lives.
Huma Hanif, 17, rear-ended another vehicle in Houston late last month. Investigators determined she died when a piece of shrapnel shot from her airbag's inflator lodged in her throat.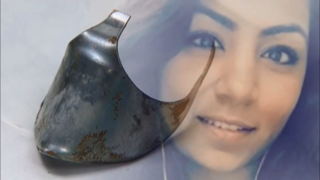 Hanif's death is the second airbag death in Texas and the 10th in the U.S.
Miller knows that could have easily been him. "I was driving a car that could potentially kill me without ever having known, and it's so simple for the dealers to check it," he said.
What will – and won't – dealers tell you to sell you a car?
Using vehicle identification numbers (VIN), News 8 Investigates located car after car with the Takata airbag recall on local lots, ready to be sold.
One dealership online claimed their car is "recall free." But to get the VIN, a customer would have to contact the dealership. News 8 looked up the same vehicle on another website and found the VIN listed. Sure enough, the Takata airbag recall had not been fixed, according to the National Highway Traffic Safety Administration.
News 8 decided to pay the dealership a visit.
"I didn't know there was a recall. I just found out there was a recall," the salesman said when News 8 confronted him with the online ad. "We don't check for recalls. Nobody does, because there's so many cars."
When News 8 asked other used car dealers if anything was wrong with the vehicles, we were told they were fine, safe to drive, and even "perfect," in one case.
It was not until News 8 manually checked the VIN at the dealership that salesman acknowledged the recalls.
One in five vehicles on the road right now in the U.S. have recalls that have not been fixed. Texas leads the nation, according to a Carfax study.
Autos for sale on used car lots could be under recall, too, but beware: There is no state law requiring sellers to notify customers that the cars they're about to drive off the lot have a potentially deadly defect.
"Why wouldn't they? All they have to do is plug in a number and it comes back yea or nay," Miller said. "I just think they should do it."
Consumer advocate Tom Smith agrees, and is campaigning for legislation when lawmakers return to Austin next January.
"We think Texas law ought to be clear that any time a used car dealer sells a car, they need to check the VIN number and get any open safety recalls repaired before it goes off their lot," Smith said.
This way, car buyers like Braxton Miller won't be left in the dark.
The dealer that sold Miller his car declined to comment.
To protect yourself, locate the VIN from the dashboard of your car. Type it in on this free government site to check for any recalls. Look for this symbol on the NHTSA website: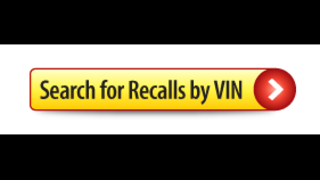 The wording on the NHTSA VIN check will not specifically state "Takata," but will say something like this:
"Depending on the circumstances, this could create excessive internal pressure when the air bag is deployed and cause the inflator to rupture. In the event of an inflator rupture, metal fragments could pass through the air bag cushion material, striking and potentially seriously injuring the vehicle occupants in a crash."
Defective Takata airbags are in a number of car models: BMW, Chrysler, Ford, General Motors, Honda, Mazda, Mercedes-Benz, Mitsubishi, Nissan, Subaru, Toyota and Volkswagen. Consumer Reports has all affected models listed on its website.
Cars with defective Takata inflators in humid states -- such as Florida and Texas and the whole Gulf Coast -- are particularly prone to failure and serious injury.
If you have an open recall, contact the dealership. They are obligated to fix it for free, and -- in most cases -- provide a rental car during the interim.
IMPORTANT NOTE: Because of the massive number of vehicles affected by this recall, regulators are constantly adding vehicles to the list. In short: If your vehicle does not appear on the recall list today, DO NOT ASSUME it has a safe, functioning airbag. It could still have a faulty airbag, or another unrelated defect, that has not yet been discovered. Some vehicle owners are receiving calls this week informing them that vehicles they have owned for years have just been added to the airbag recall.