BRYAN, Texas -- Every Saturday, for three hour intervals, immigrants looking to become US Citizens gather in a re-purposed space at the Brazos Interfaith Immigration Network (BIIN).
The class helps green card holders prepare for the Naturalization Exam, the daunting oral exam on US History and Politics that you must pass to become a citizen.
"They study and they practice over and over again and that gives them the confidence to confront a really scary process," said Richard Woodward, the volunteer instructor of the Spanish-version of the class.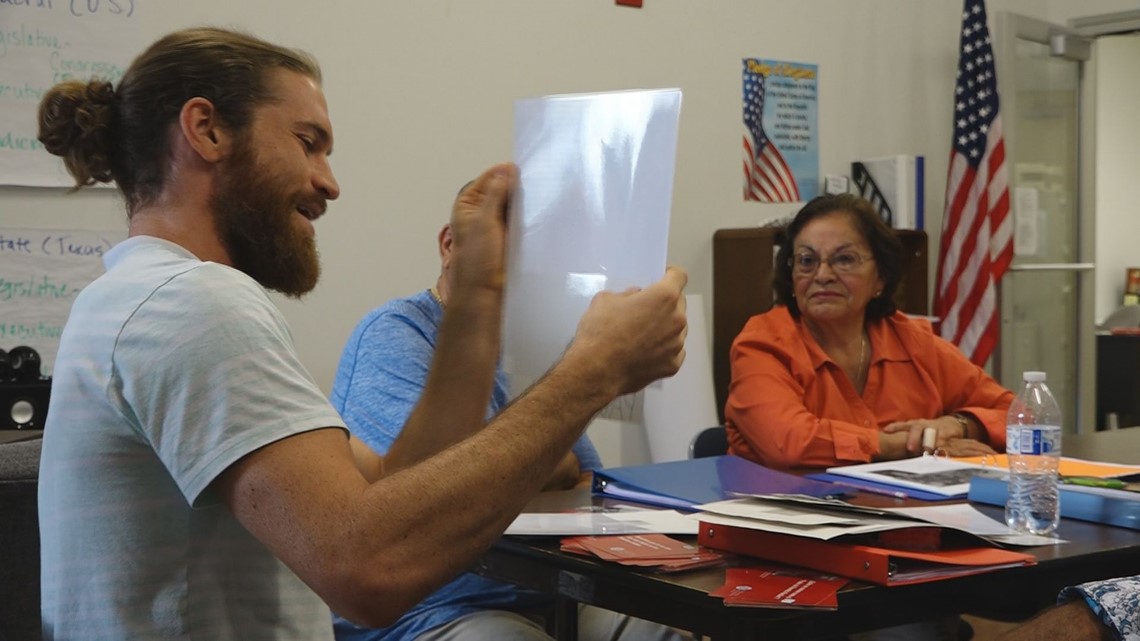 BIIN offers two citizenship classes, one in English and another in Spanish. The English-version of the class meets from 9 to 11am on Saturdays. The Spanish-version meets from 11:30am to 1pm.
"To become an American citizen and take the test in your native language you have to be 50 years old and 20 years as a permanent resident or 55 years old and 15 years as a permanent resident," said Woodward. If you don't meet that criterion, you're forced to take the oral exam in English.
The exam is six questions, out of a possible hundred, asked and answered out loud during an immigration interview.
For many, the class is one of their only guides through the complex world of getting citizenship.
"I dedicate a lot of time to this here," said Santos Martinez, a green card holder in the class. "Sometimes I have to work Saturdays but I don't go as a sacrifice because I really want to become a citizen."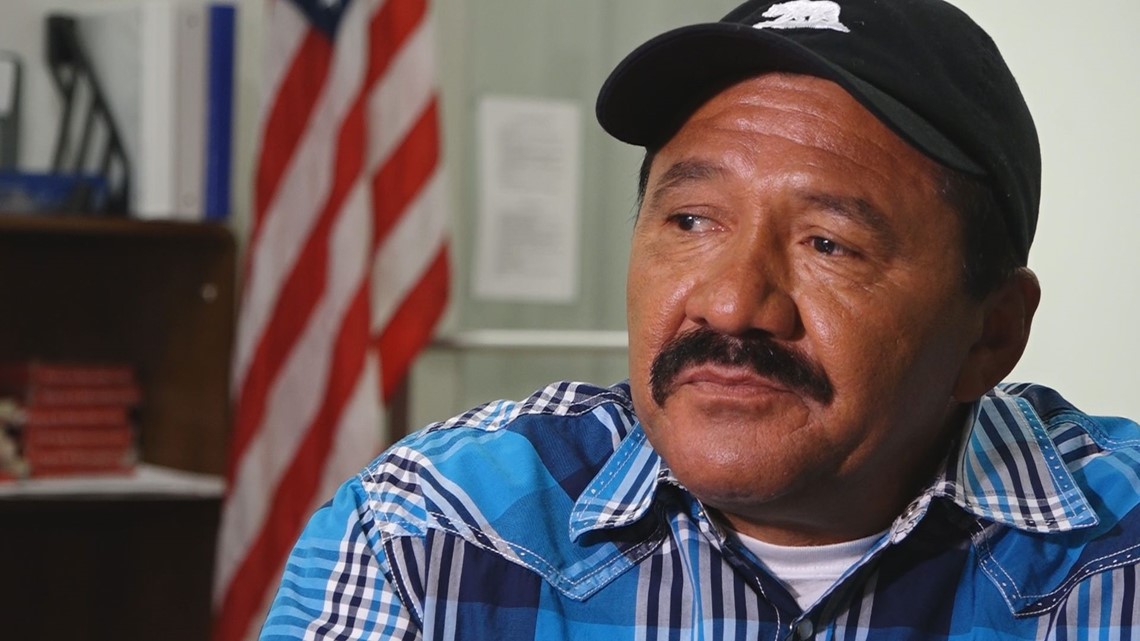 But, the exam and the classes leading up to it are only one part of the process. Those applying for naturalization must fill out the 20-page N-400 form, submit that via the mail along with a $725 check. Next comes biometric scanning, fingerprints that are recorded mainly in offices in Houston. Then, the interview and exam, conducted mostly in San Antonio immigration offices.
"It's a little bit hectic, you know," said Tai Lee, owner of Veritas Wine and Bistro in College Station. He obtained his citizenship 10 years ago. Lee's wife Christina, just received here's in May of 2018.
"As you study more about how America was formed, you actually become more patriotic," she said, referring to the naturalization exam.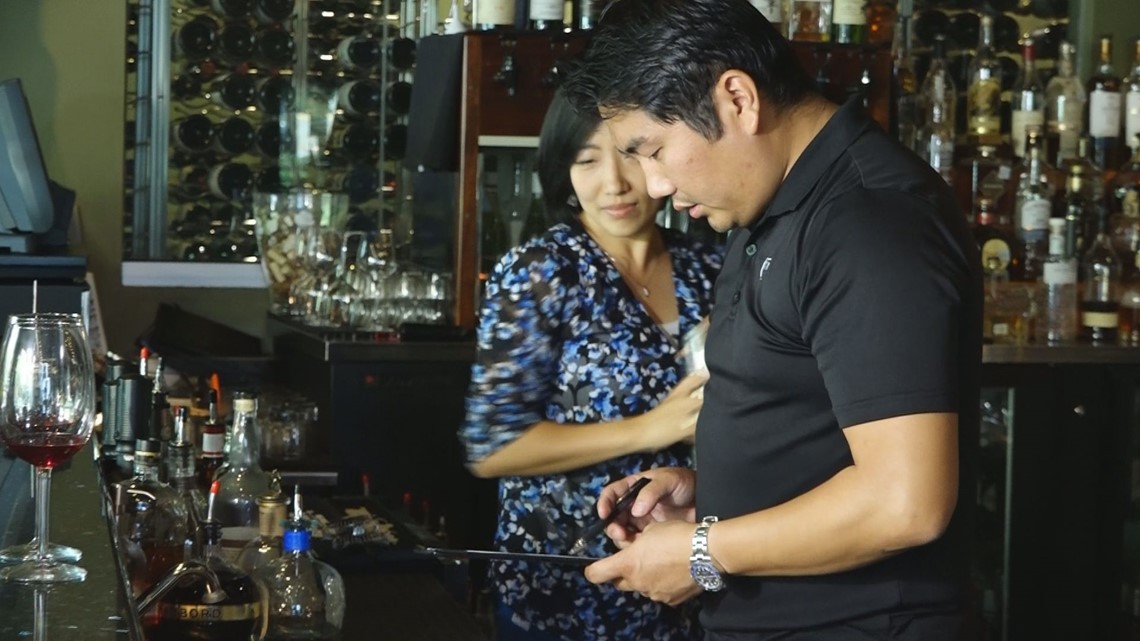 The Lee's considered themselves "American" long before Christiana earned her citizenship. Both went to school in the US and their kids were born in this country. It was the local community, they say, that first made them feel like Americans.
"The people in this town, in this city, made me to be part of this community," said Christina. "The community is a part of this country and I feel great to be a part of this country."
"I'd consider myself more American than Salvadoran, because after 30 years of living in this country…that's a life," said Santos Martinez. "That's why I'm invested in [becoming a citizen]."
Santos added that he believes in the American dream, the idea that hard work is all one needs to build a happy life in this country.
The Lee's said they feel similarly, that hard work, the same kind that goes into becoming a citizen, is what makes someone truly American.