The Brazos County Volunteer Fire Department precinct three spokesperson has confirmed that the fire that destroyed a Bryan family's home was likely started by a burning ember in their fireplace.
Multiple fire crews are battling a large house fire on the 8500 block of Elmer Weedon Road.
The call for help came in just before 3 p.m. Wednesday. Crews arrived on scene to see smoke and fire shooting from the roof of a home. Crews say they found a power line on the ground and are working to get power shut off to the home.
The roof collapsed shortly after crews arrived to battle the flames.
It is unclear at this time if anyone was inside at the time of the fire or if anyone is hurt.
We have a crew on scene and will bring you the latest updates as they come in.
Fire crews battling house fire on Elmo Weedon Road in Bryan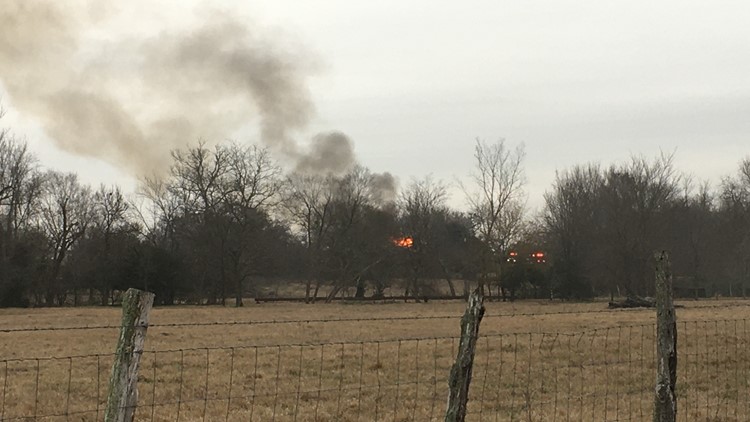 READ AND WATCH ON KAGSTV.COM: