AUSTIN, Texas — Editor's note: The video attached is related to an upcoming sexual assault report in the city of Austin.
The Austin Police Department has identified a man accused of assaulting a woman with a knife after they agreed to meet up for consensual sex in an Austin-area greenbelt.
According to police, the victim – a woman in her mid 20s – arranged to meet the man at the entrance to a greenbelt on the 8300 block of Spicewood Springs Road around 12:30 p.m. on Oct. 7.
They eventually walked into the area off the path and proceeded to have consensual sex, during which the suspect reportedly assaulted her and caused non-life-threatening injuries. The victim then escaped the suspect, ran to a nearby house and called 911.
Police provided the following sketch of the suspect: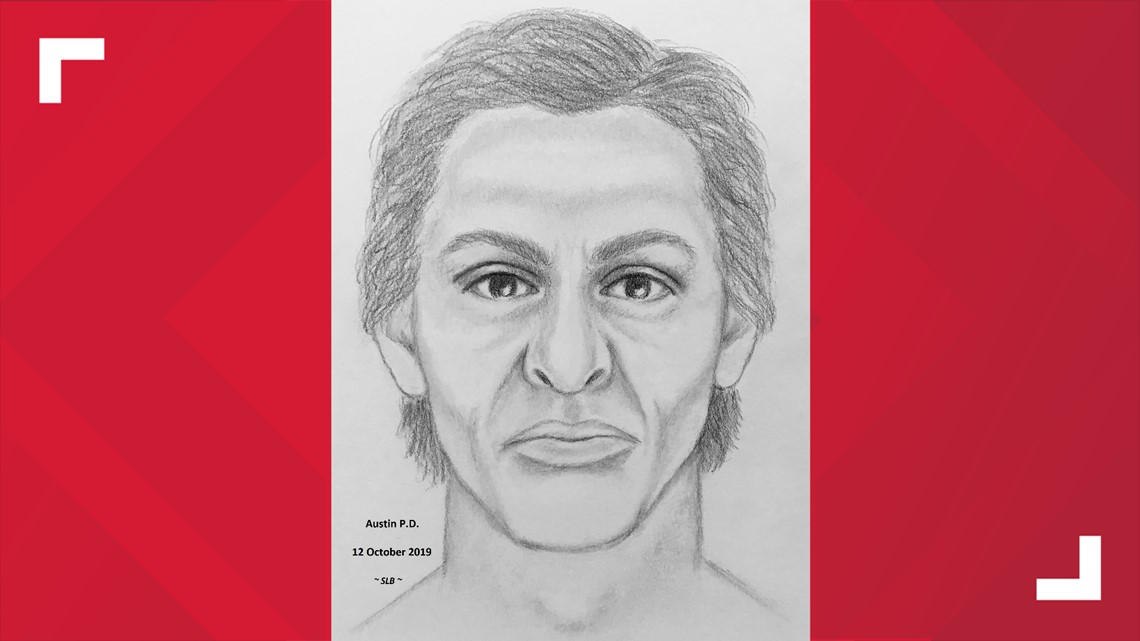 The man was described as:
A white male
Between 5 feet, 8 inches and 6 feet tall
Approximately 160 pounds
Dark eyes
Dark, wavy hair
Large mouth
Yellow teeth
Soft voice
Last seen wearing dark clothing and a black backpack
According to court documents obtained by KVUE on Oct 21, police first responded to the area after a woman called to report that a woman wearing only a pink bra and carrying a knife was running after her on the trail. About 15 minutes later, a woman called to report that her sister was not answering her texts or calls after she walked into the wooded area. A few minutes later, police said they received yet another call from someone who said a sexual assault victim was in their front yard.
Upon meeting with the victim, police said she met a man through "MeetMe" and they later began messaging on Snapchat. She said the man agreed to pay her $2,000 on Venmo if they had sex, so they agreed to meet in the greenbelt area.
Once they began intercourse, the woman said she felt a sharp object go across her neck. She turned to find out the man was holding a folding knife in his hand with the blade out. They then began to struggle, during which he reportedly hit her in the head with a rock. She eventually gained control of his knife and ran away to the nearby house where police were called.
Police said the woman had a large laceration on her neck and chin in addition to bruising on her head consistent with being struck with a blunt object. She also had several scratches and bruises across her body.

After reviewing information through Venmo, email, Snapchat, Facebook and a forensic sketch of the alleged attacker, police were able to identify Lane Eliot Lowke, 28, as the suspect. Police showed the victim a photo lineup containing Lowke's driver's license photo, which she identified as her alleged assaulter with 100% certainty.
Court records indicate he was booked in the Travis County Jail on Oct. 18 under the charge of aggravated assault with a deadly weapon. His bond is set at $150,000.
Anyone with more information is asked to call 512-974-5095.