BRYAN, Texas — Even though Zand's Persian Kebabs is only open Monday through Saturday, the owner, Ali Farasat, is working all seven days of the week.
"Basically I'm working every day from early morning to late night," said Farasat.
Zand's is located off Texas Ave. and Elm Ave., right behind the Marshall's in the Tejas Center. It has been up and running in the Bryan-College Station area since 2012.
Farasat, who is originally from Iran, started up Zand's because of his love of food and cooking everything fresh.
"I love cooking and I love that kind of business, that's why I work in the food business," Farasat said.
Zand's serves fresh Persian and Mediterranean food. His menu offers items like lamb, gyro and more.
"He puts a lot of pride into his food," said Angelina Byrd, a friend of Farasat. "It's nothing but pride and hard work from him."
Before the coronavirus pandemic, Zand's would see about 40-50 customers a day. However, Farasat said now his restaurant is seeing a big decline in customers with about an average of four or five people coming through a day.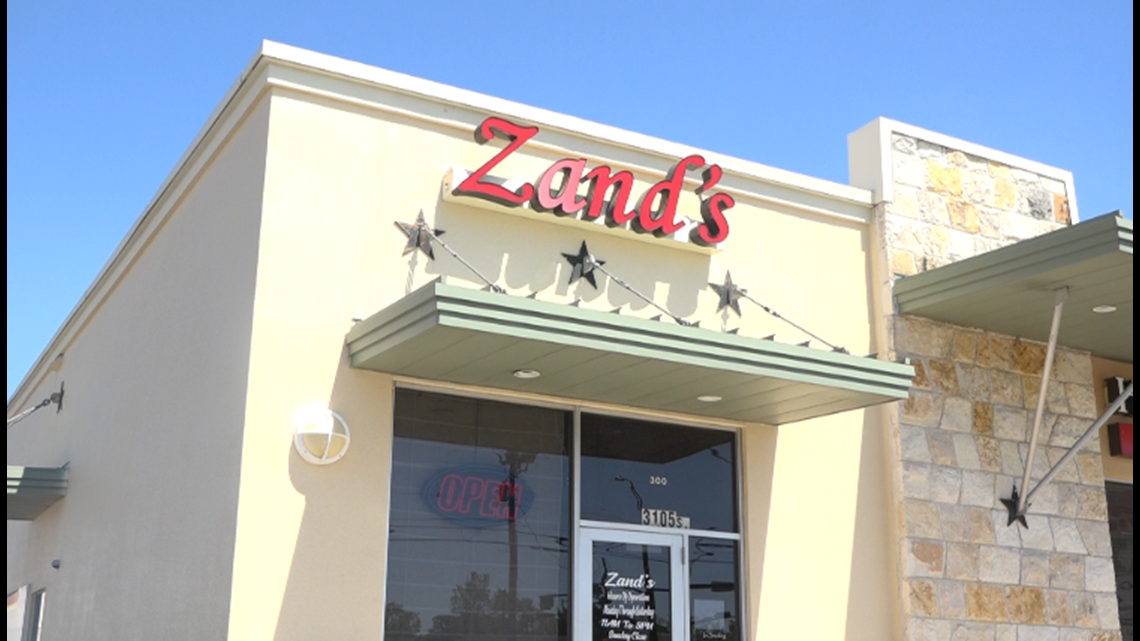 Farasat did not have a huge staff before, but now he is performing multiple jobs to keep his restaurant running.
"I'm trying my best to save the business and I'm really working hard," Farasat said.
He is getting help from friends to maintain and run the business. Farasat also said he is seeing a lot of his regulars stop by his drive-thru window and leave generous tips.
Farasat is still asking for the community's support to help keep his business alive during this difficult time.
"I hope I can make it," Farasat said. "Sales are very different from now and before [the coronavirus]."
Because of city ordinances, people cannot dine inside Zand's. The restaurant still has its drive-thru open for ordering. People can also call ahead at (979) 822-4444 and pick up their orders through the drive-thru.
Zand's also partners with delivery apps like Favor and DoorDash.
This is part of an ongoing series that highlights several businesses across the Brazos Valley during the coronavirus pandemic.