WASHINGTON, D.C., USA — Another member of the far-right Oath Keepers extremist group is going to prison for the attack on the U.S. Capitol.
Roberto Minuta is a tattoo artist from Prosper, Texas who was part of a security detail for Donald Trump's adviser Roger Stone before storming the Capitol on Jan. 6, 2020.
Editor's note: The above video on Houstonians with links to the Oath Keepers originally aired in Oct. 2022.
A federal judge sentenced Minuta to 54 months in prison Thursday for seditious conspiracy and other crimes. The Justice Department had asked for a sentence of 17 years behind bars.
Roberto Minuta was among six Oath Keeper members convicted in the violent plot to stop the transfer of power from Trump to President Joe Biden after the 2020 election.
"My emotions got the best of me, and I'm deeply apologetic, your honor," Minuta said. "I was misled and naïve."
The judge told Minuta that the law doesn't permit anybody to "gather up arms to battle your government."
"This is not about politics. This is not about your beliefs. It's about your conduct," Mehta said.
Minuta, who owned a New York tattoo shop, was in communication on Jan. 6 with Rhodes, who described him in a message as one of his "most trusted men," according to federal prosecutors. Minuta purchased 5,500 rounds of ammunition as Jan. 6 approached, prosecutors said.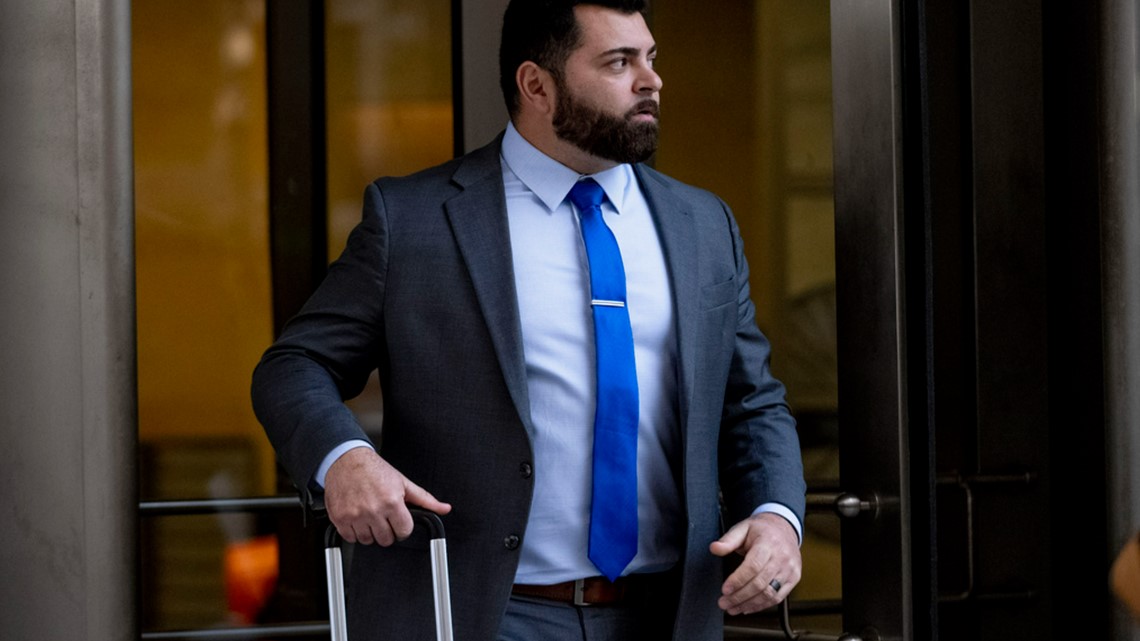 Prosecutors said he hasn't shown true remorse, noting that Minuta took to social media after his arrest to slam the investigation as politically motivated and referred to Jan. 6 defendants as "POLITICAL PRISONERS." A fundraiser page that was linked to his Twitter page said the government "has been weaponized to destroy dissidents."
"That's his worldview," Justice Department prosecutor Troy Edwards said. "Mr. Minuta is a danger to himself and to his republic because of his worldview."
Minuta's attorney, William Shipley, said his client came to Washington to serve in the Oath Keepers' personal security detail for Stone and "had no intention or plan to engage in any other activity."
Lawyers for the Oath Keepers say there was never any plot to storm the Capitol or stop the transfer of power.
Shipley said Minuta's fears of government "tyranny" were not sparked by the baseless claims that the 2020 election was stolen from Trump, but grew out of his tattoo shop being shut down by lockdown measures during the coronavirus pandemic. Shipley said Minuta's actions on Jan. 6 were "regrettable" and "idiotic."
"But worthy of a multiyear prison sentence? I don't think so," he added.
Minuta was among several people in Oath Keepers gear seen guarding Stone on Jan. 5 and Jan. 6.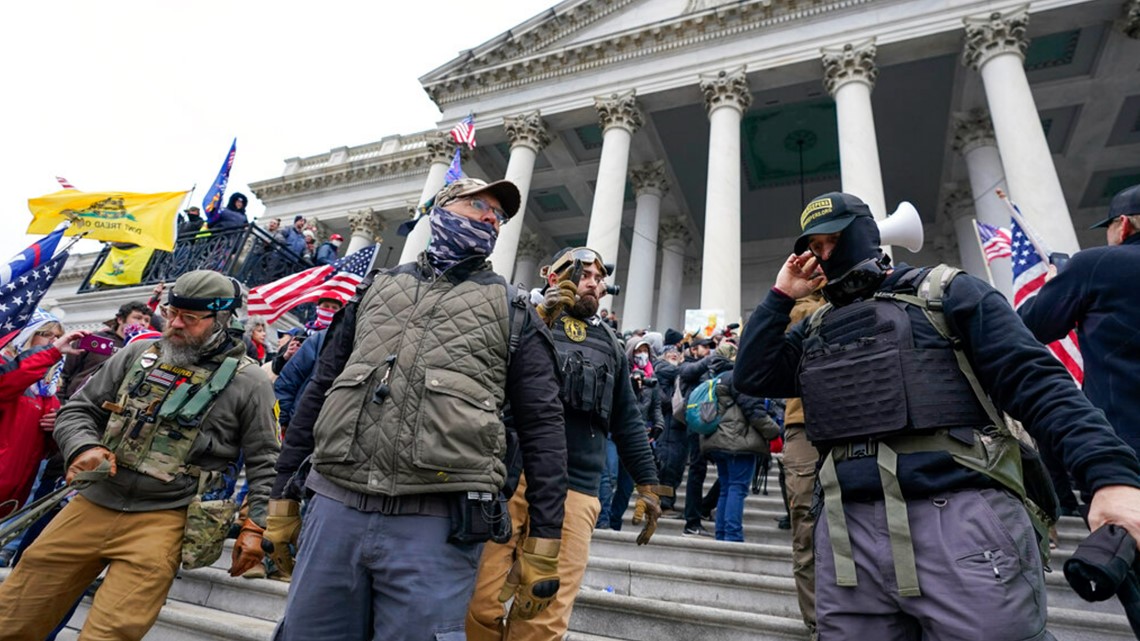 Stone, an informal Trump adviser, has denied having any knowledge of or involvement in anything illegal on Jan. 6.
Two other Oath Keepers, including Rhodes, were sentenced last week after being convicted of the rarely used charge. Rhodes was ordered to serve 18 years behind bars — the longest sentence that has been handed down so far in hundreds of Capitol riot cases. Kelly Meggs, who led the group's Florida chapter, was sentenced to 12 years.
The Oath Keepers sentencings come weeks after leaders of another far-right group — the Proud Boys — were also convicted in the Jan. 6 attack. Former Proud Boys national chairman Enrique Tarrio and three other group leaders were found guilty in May of seditious conspiracy for what prosecutors said was a separate plot to keep Trump in the White House. They're scheduled to be sentenced in August.
In the 28 months since Jan. 6, 2021, more than 1,000 individuals have been arrested in nearly all 50 states for crimes related to the breach of the U.S. Capitol, including more than 320 individuals charged with assaulting or impeding law enforcement. The investigation remains ongoing.
Anyone with tips can call 1-800-CALL-FBI (800-225-5324) or visit tips.fbi.gov.