STAMFORD, Conn. — One of America's biggest juice brands is entering the seltzer market.
SunnyD announced a new hard seltzer will be rolled out to stores nationwide this month.
SunnyD Vodka Seltzer transforms Sunny Delight's tangy orange flavor into a 95-calorie, zero-sugar, 4.5% alcoholic seltzer.
SunnyD Vodka Seltzer will be sold in a four-pack, with a $9.99 retail price, as well as a single 12-ounce can. The drink will be featured at select Walmart stores beginning Saturday, March 11.
SunnyD said it held a blind taste test for the new seltzer and tasters favored it over others on the market.
Sunny Delight was first developed in 1963 by two Florida dads. In the 1990's, the orange drink enjoyed a new wave of popularity and landed a dedicated fan base.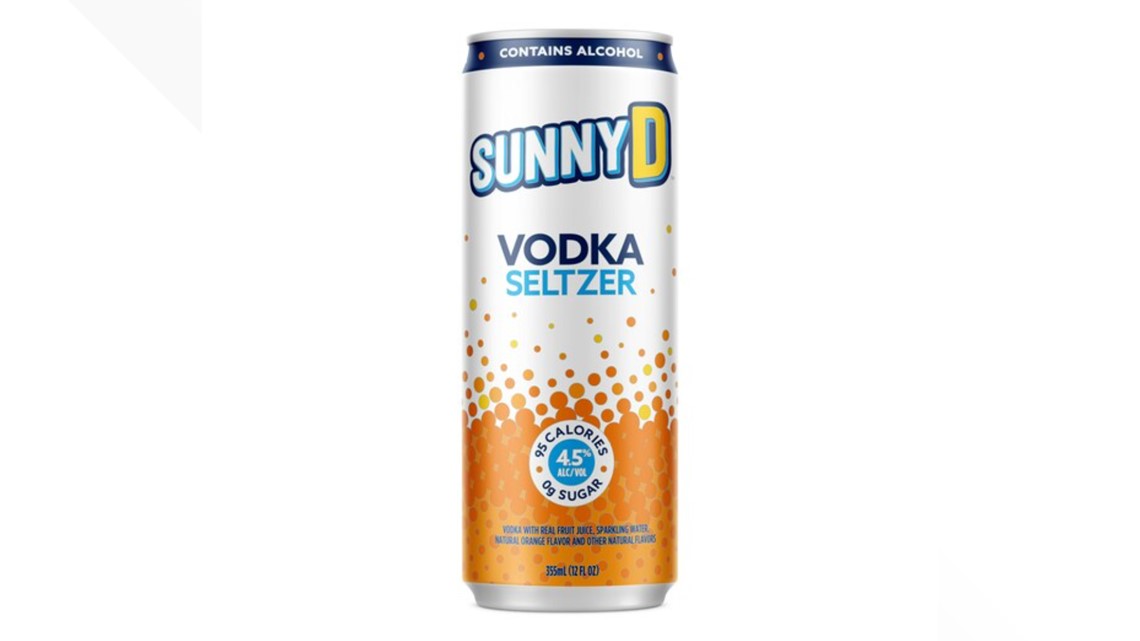 "SunnyD is a powerful brand, the most boldly unique orange drink on the planet," said Ilene Bergenfeld, Chief Marketing Officer, Harvest Hill Beverage Company. "Consumers are passionate about this iconic brand, rooted in nostalgia but with a taste that resonates today. Many have told us that they enjoy SunnyD as a mixer and asked for this product. So, we looked at the hard seltzer category, and thought, good, but we can do better. And SunnyD Vodka Seltzer was born."
"SunnyD Vodka Seltzer is meant to be enjoyed with friends, when it's time to connect and chill out," said Bergenfeld.
"We have developed something we know adult SunnyD fans and hard seltzer enthusiasts alike will be proud to enjoy," concluded Bergenfeld. "We look forward to hearing what they think and, based on what we've heard so far, we think SunnyD Vodka Seltzer may be the best news ever."
9NEWS+
9NEWS+ has multiple live daily shows including 9NEWS Mornings, Next with Kyle Clark and 9NEWS+ Daily, an original streaming program. 9NEWS+ is where you can watch live breaking news, weather updates, and press conferences. You can also replay recent newscasts and find videos on demand of our top stories, local politics, investigations and Colorado specific features.