SAN ANTONIO - Many are still left with questions after a deadly smuggling incident ended in San Antonio Sunday.
The trucking school at St. Philip's College was able to help us gain a better understanding of just what the victims endured.
"That part up there is what keeps it refrigerated," said Noel Smith, the director of the SAGE Truck Driving School at St. Philip's College.
Just like what happened in the smuggling case, there wasn't a working refrigerator in the truck Smith showed KENS 5 either.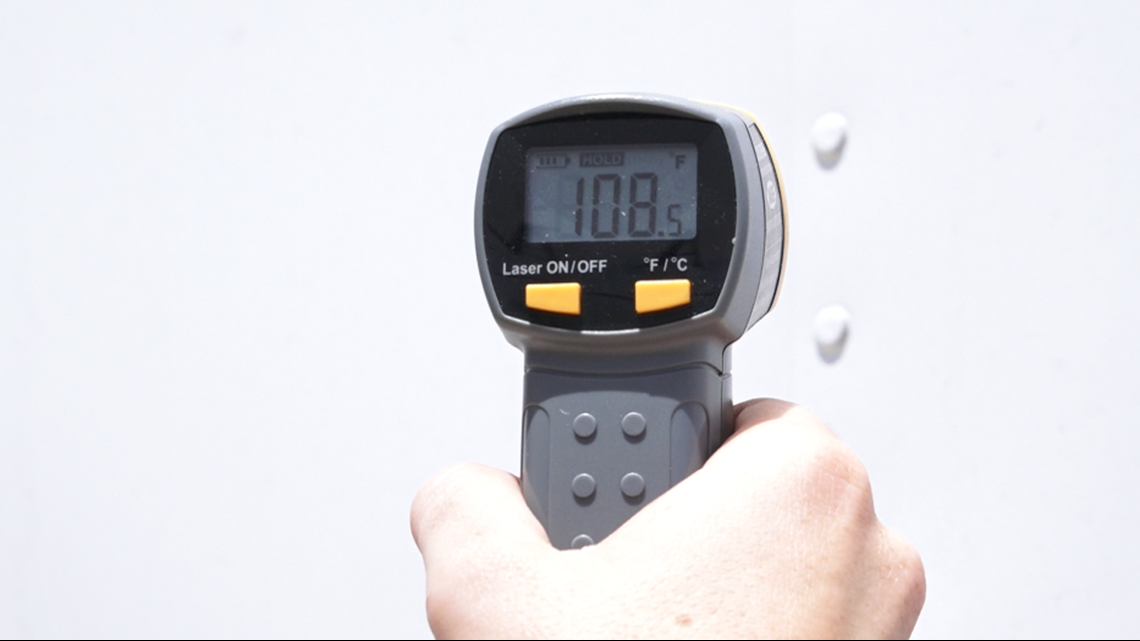 KENS 5 used an infrared thermometer to test the temperature inside and outside of the truck.
Outside, the highest temperature rating we received was 108 degrees, inside, it was 99 degrees.
"I find it hard to believe that driver did not know what he was hauling," Smith said.
"I'm thinking the coolest it was in that whole trip was 85 degrees at midnight in San Antonio," KENS 5 meteorologist Paul Mireles said.
The UT Health Science Center said at about 106 degrees, the body's enzymes start breaking down.
When someone's temperature reaches 108 degrees, major body systems deteriorate.
The trailer's temperature could have reached 130 degrees.
"A lot of them are very critically ill. Unfortunately, some may not survive. They are suffering from the heat illness, brain damage, kidney failure," Dr. David Miramontes of the UT Health Science Center said.
So while a truck like the one involved in the smuggling incident could maintain a more constant temperature inside, it's no match for the heat outside.