This is no short-term project. It will take years. The double-decked bridge carries six lanes of traffic over the Ohio River.
Coming with the construction efforts this spring, only two lanes of traffic, going in either direction will be open. Sherman Minton Renewal Spokesperson, Andrea Brady, said this is the plan the public asked for.
"Ultimately we came up with the plan that had the lowest impact traffic for the public," said Brady "Because, that is what the public has asked for."
In the pictures below you can see the timeline of construction, a breakdown of phases, and when lanes will be closed.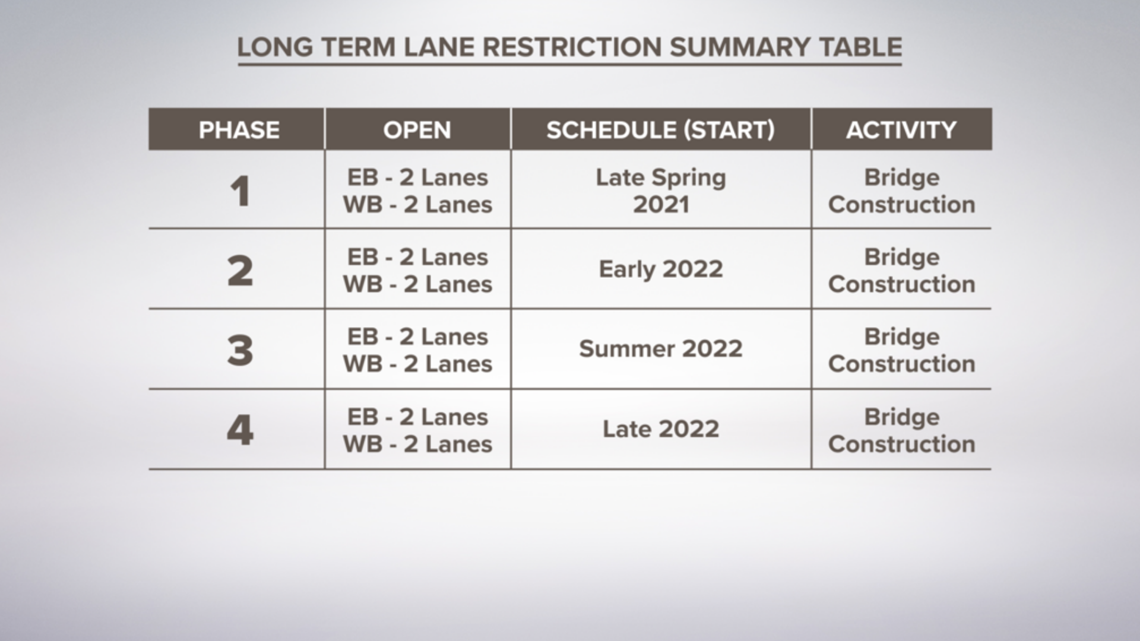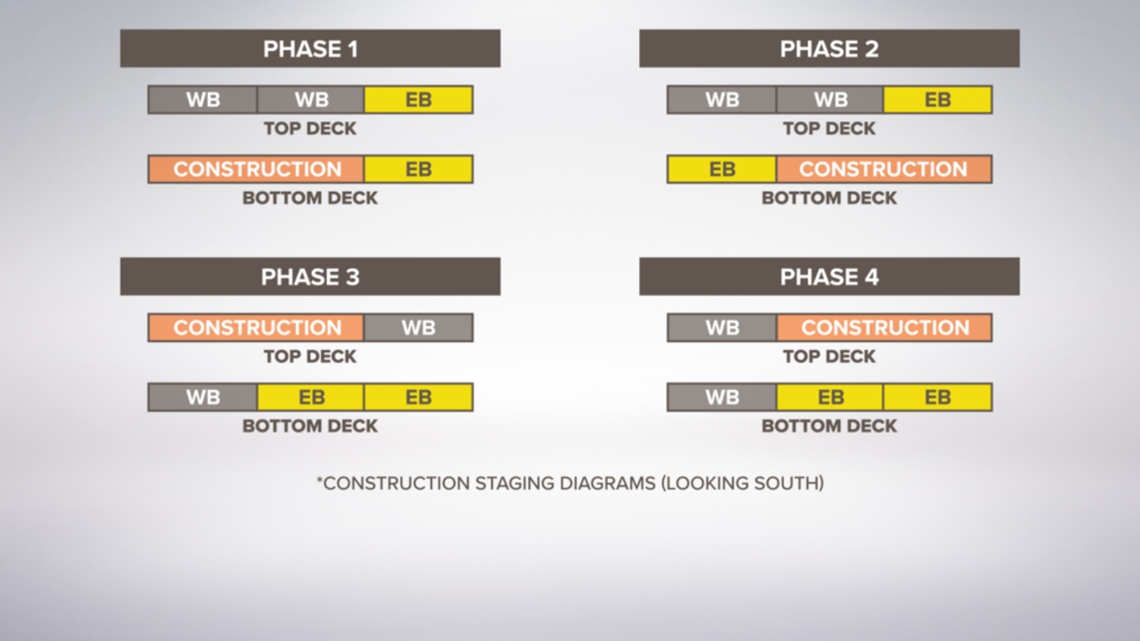 Wendy Dant Chesser of One Southern Indiana, knows construction will impact businesses on both sides of the river.
Businesses rely on the bridge for consumers, but also to transport goods and produce. Business owners did not want a full shut down of the bridge.
"They wanted to have as many bridge lanes open as possible, so that their customers could utilize their business services," Dant Chesser said.
The project is costing a total of $137 million dollars, a 52% increase from the earliest construction estimate of $90 million.
"It's important to note that the $90+ million reflected a point in time, which was before the low-impact maintenance of traffic plan was selected and approved and final estimates on the required work were developed," Brady said.
She said the maintenance of the traffic plan in addition to sub-structural repairs, and allowances contributed to the cost increase as well.
Brady said the the goal is to have work done completely by 2024.
Make it easy to keep up-to-date with more stories like this. Download the WHAS11 News app now. For Apple or Android users.