BRYAN, Texas — A warm front continues to advance north across the Brazos Valley. This front will lead to continued cloud cover, showers & areas fog. An umbrella will be needed Wednesday morning as you head out of the door. Expect passing showers with reduced visibility due to fog. Despite the dreary conditions, temperatures will be very mild Wednesday morning. The entire area will see temperatures in the mid-60s.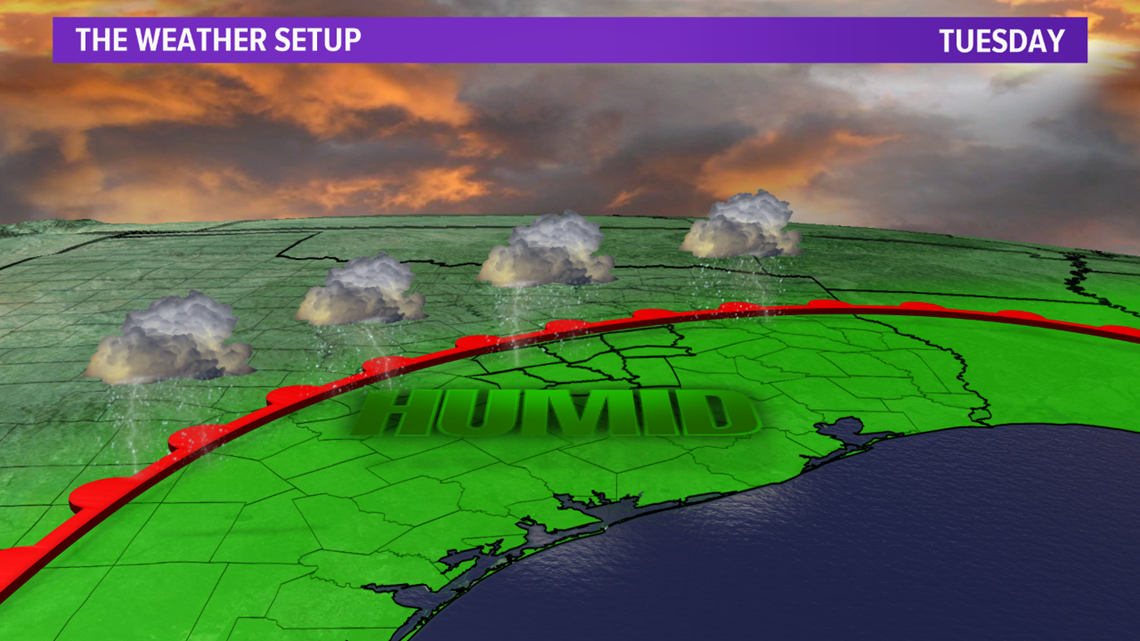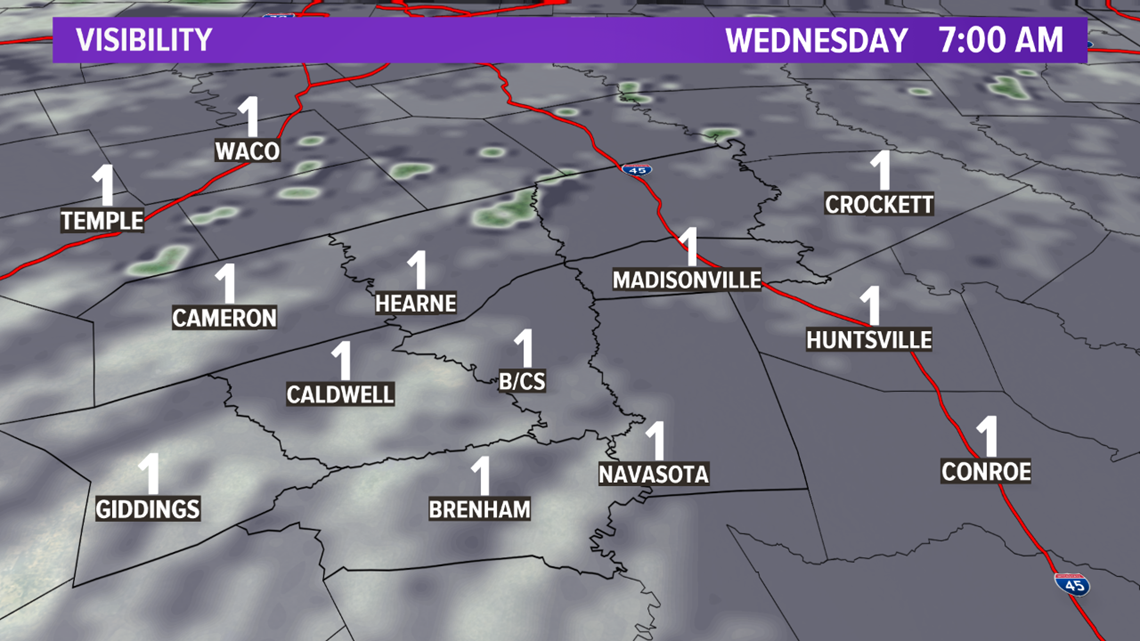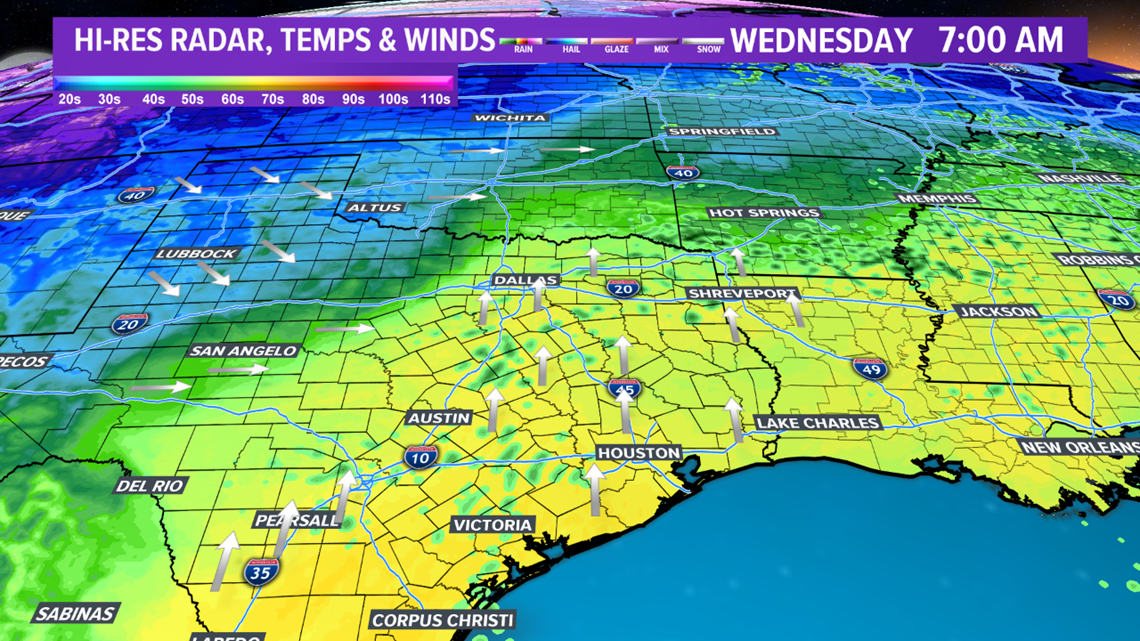 Showers will continue periodically throughout the day on Wednesday. Temperatures will warm into the mid-to-upper-70s as the warm front continues to lift north. It is possible a few peaks of sunshine may occur at times but most of the area will be under thick cloud cover throughout the majority of the day.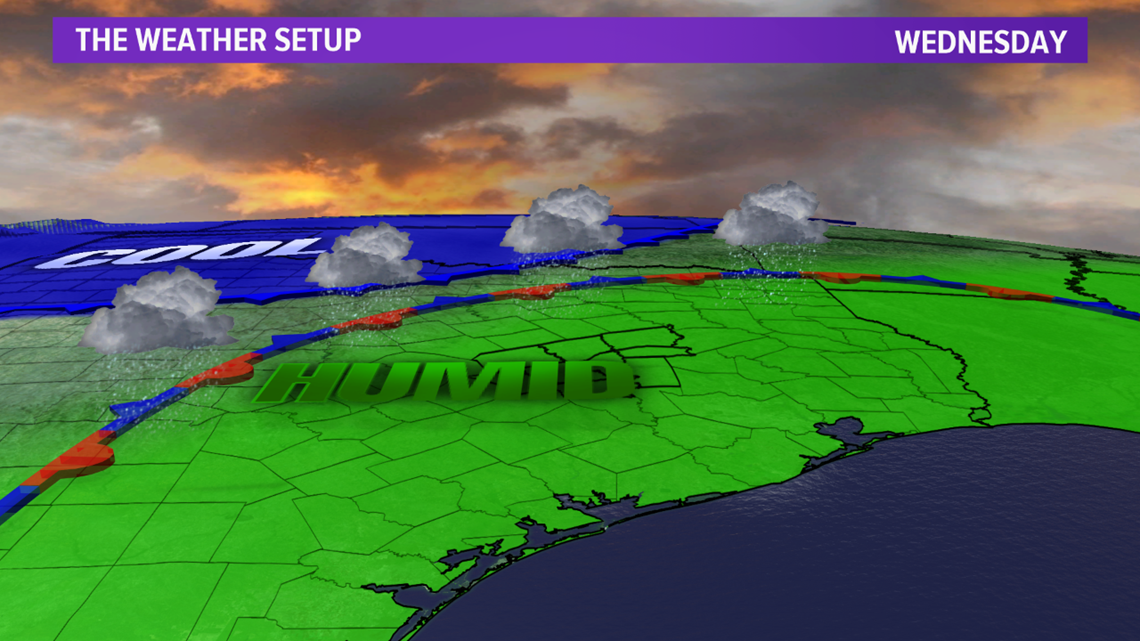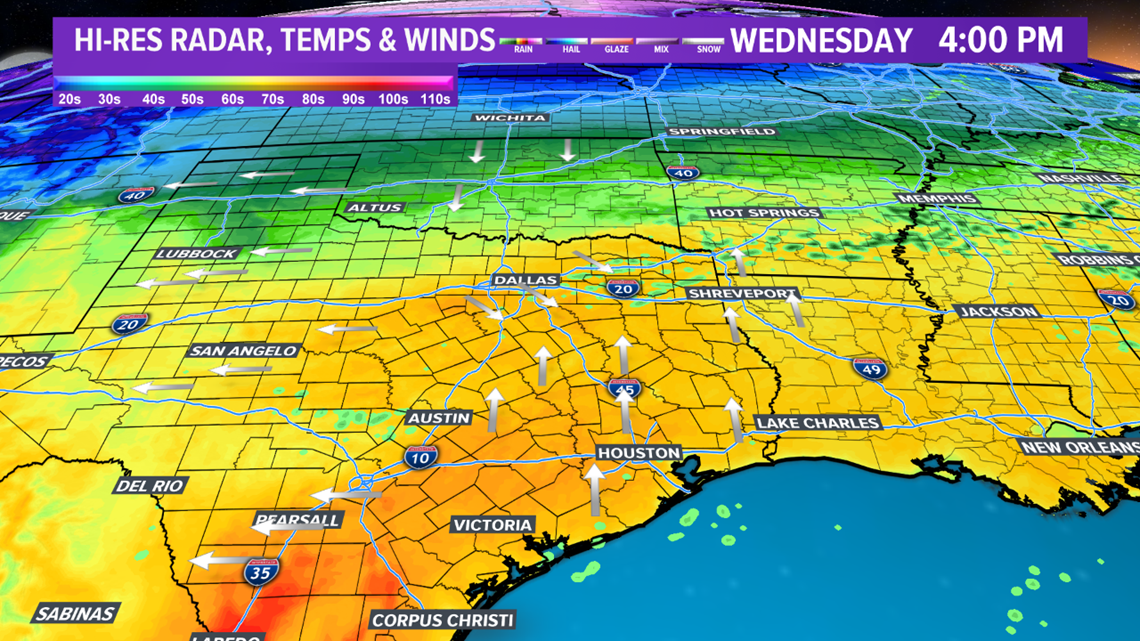 This warm front will become stationary overnight Wednesday a few Counties north of the Brazos Valley before an upper-level disturbance sends a cold front south on Thursday. This cold front will overtake the stationary warm front as a modified Arctic airmass bleeds south. There are questions regarding how far south this cold front will move. It appears the cold front will move into central zones of the Brazos Valley by Thursday afternoon. This will place the northern zones on the cool side of the cold front with temperatures falling into the upper-40s/50s. The southern zones will be in the 70s out ahead of the cold front.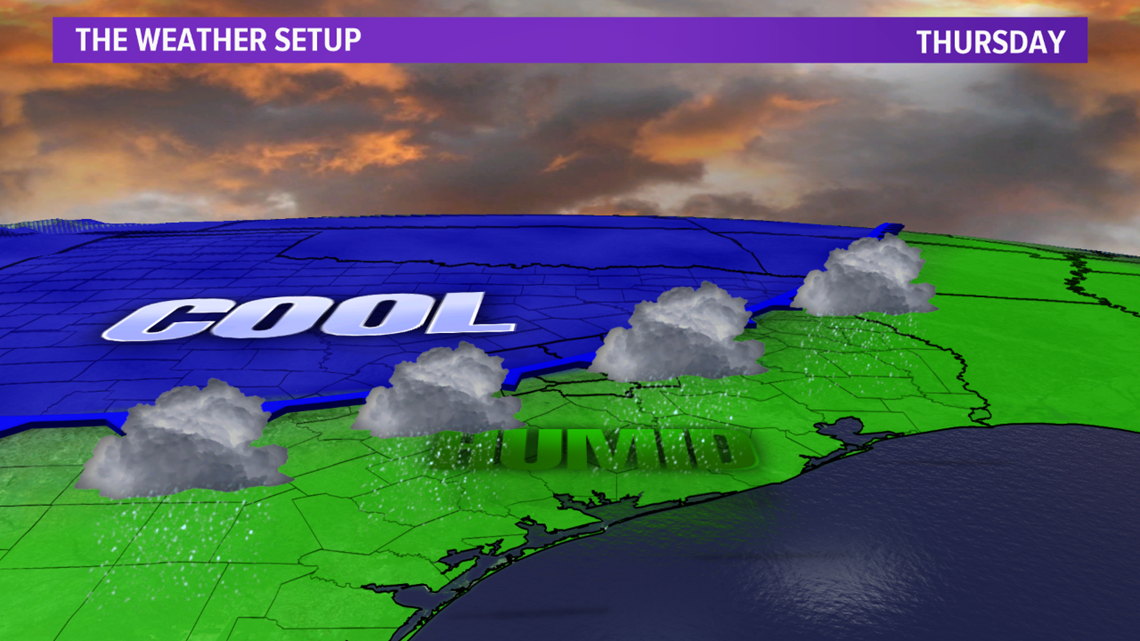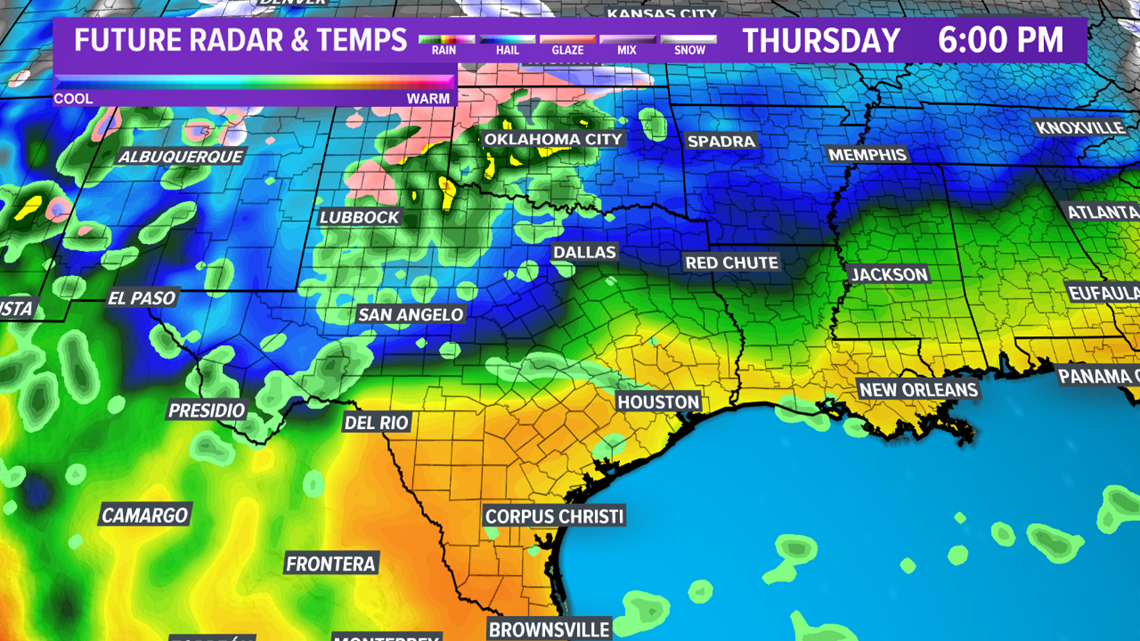 The cold front will quickly surge north on Friday as a warm front before moving back south on Saturday as a cold front (can you say roller coaster?!). This fluctuation of the front will keep rain chances in the forecast through Saturday. Temperatures will be much cooler over the weekend with a reinforcing surge Arctic air early next week. The Arctic cold front will significantly drop temperatures. There are several questions about surrounding the forecast early next but it appears an upper-level disturbance may move into Texas late Monday/early Tuesday. This would help increase lift & tap into Pacific moisture, which would increase precipitation chances. Keep in mind, temperatures will be cold as the precipitation falls. How cold will the temperatures be? That is the million dollar question. Right now, only rain is in the forecast for the majority of the Brazos Valley but this needs to be monitored very closely over the next few days. Temperatures just a couple of degrees cooler could significantly alter this forecast. The best chance for a wintry mixture will reside to the northwest of the area but a rain/sleet/snow mixture has been included for the northwestern zone. Best chances exist in Milam, Lee & Robertson Counties. Too early to talk about accumulation potential but keep checking back for updates on this fluid forecast.