COLLEGE STATION, Texas — The remnants of Nicholas continue to spin around over southern Louisiana, where heavy rains could redevelop overnight. Cloud cover associated with Nicholas kept temperatures below average again today in the Brazos Valley.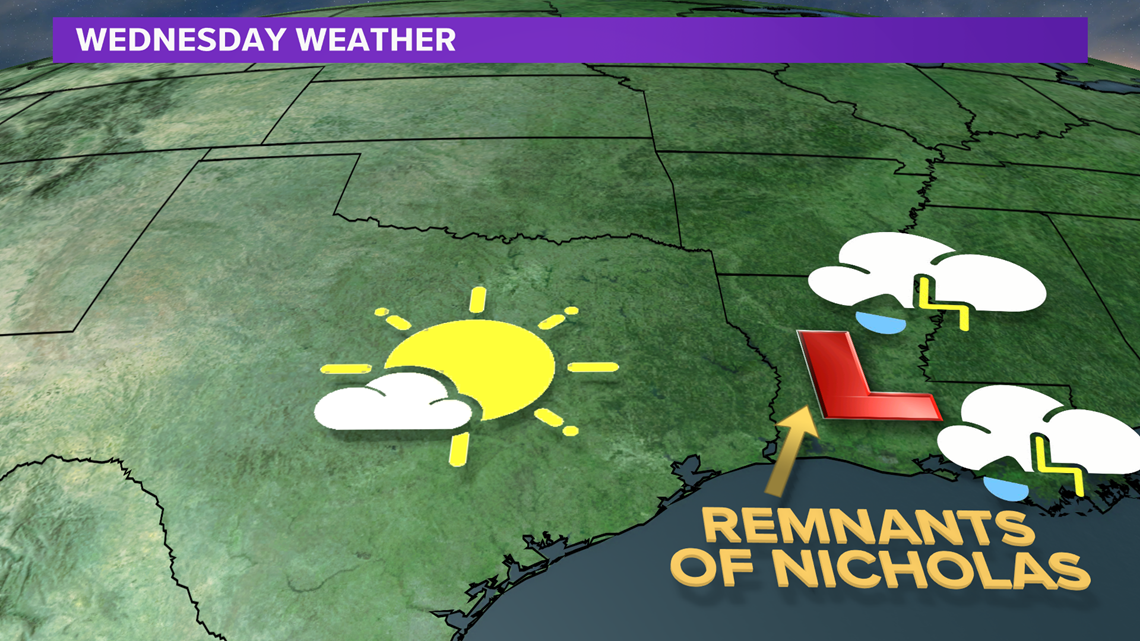 Higher temperatures can be expected in the next few days, with more sunshine in the forecast. Rain chances are slim for the rest of the workweek.
By the weekend, an upper-level low is forecast to develop over south texas, which could spell a return of rain chances Saturday and Sunday. Computer models continue to indicate a decent cold front that could make it to the Brazos valley in the middle of next week.
Next Wednesday is the first day of fall, so that the timing couldn't be better.