BRAZOS COUNTY, Texas — An active weather pattern is expected across the state of Texas, including the Brazos Valley, this week as a zonal flow establishes itself. A zonal flow allows for weak upper-level storm systems to frequently move over the region, allowing for periodic rain chances, and that will be the case this week.
The rain won't be enough to force you to cancel your plans, but keep the umbrella handy. It appears the area may receive half an inch to one inch of rain with higher totals possible for areas that receive the strongest thunderstorms. This is great news given the continued drought conditions.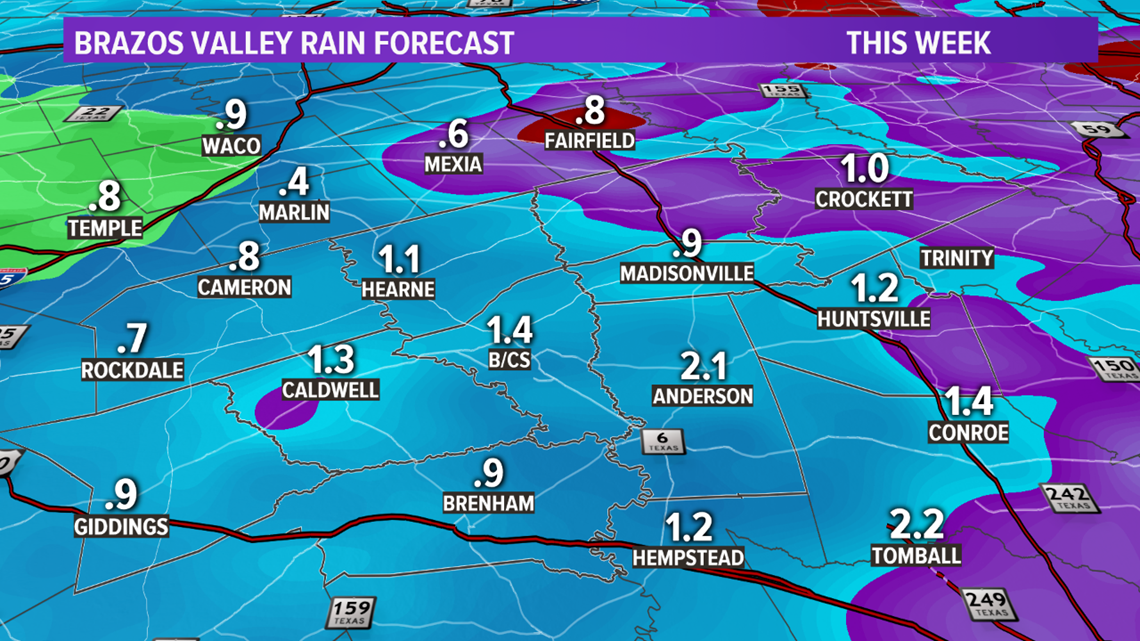 There is a low-end severe threat over the next couple of days. The main severe threat arrives Tuesday evening into the overnight hours as a weak cold front meanders across the area. Ahead of the cold front, the airmass will be unstable, paired with favorable atmospheric shear. This spells out isolated severe weather with all modes possible. Isolated tornadoes, damaging winds and large hail are all in the equation late-Tuesday. There is a Level 2 severe risk for a good chunk of the Brazos Valley, including Bryan and College Station. A Level 1 severe risk surrounds the Level 2 severe risk.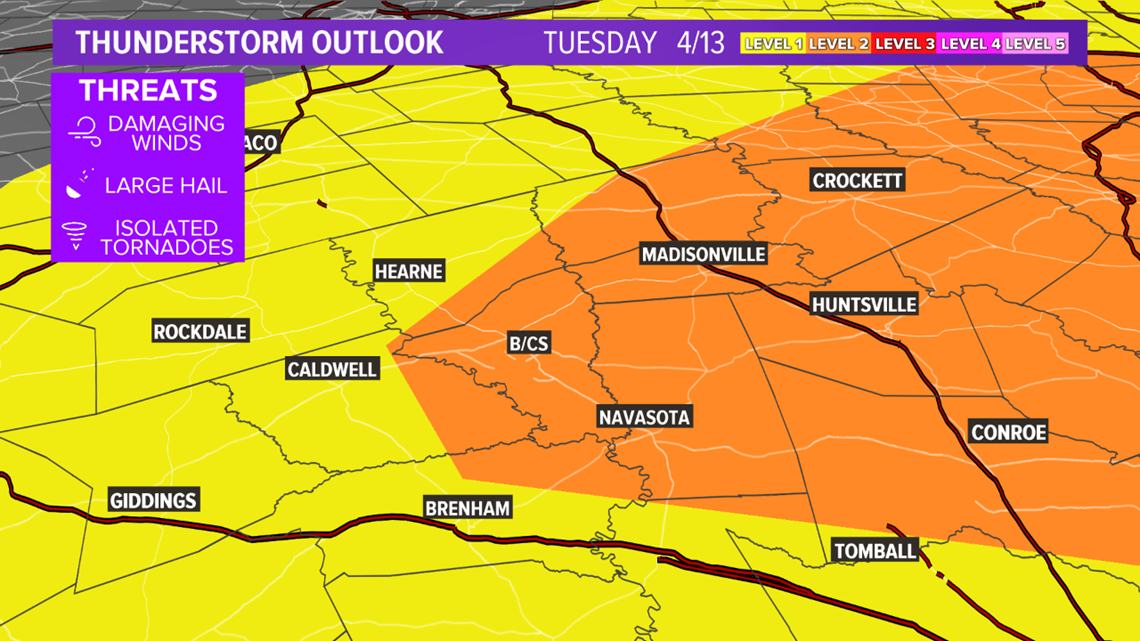 A second severe threat will occur Wednesday afternoon for the southern zone. There is a Level 1 severe risk near HWY 290. The main hazards are hail and wind, but a tornado cannot be ruled out.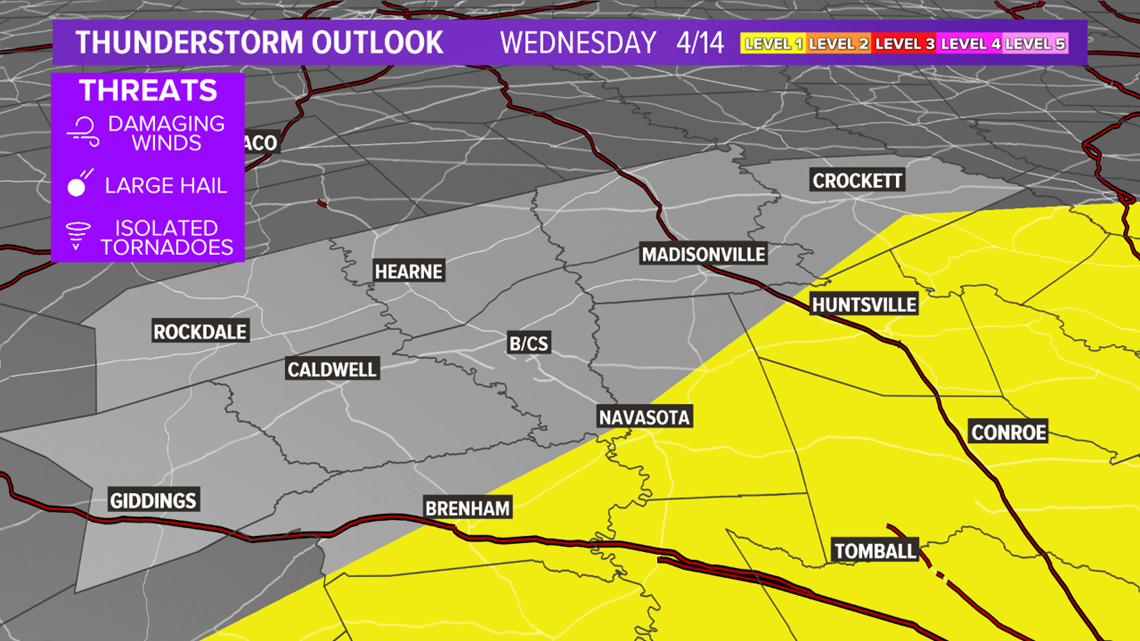 With the zonal flow over the area, temperatures will remain in check. No significant warming or cooling trend is expected. However, temperatures will run a touch below average this week.