BRAZOS COUNTY, Texas — Shower and thunderstorm chances are increasing for the weekend along with increasing temperatures.
A warm front will lift north overnight Friday, which will increase the dew points and increase the temperatures through the weekend. With the warm front developing this evening, temperatures will hold steady. If you have evening plans, you don't need the jacket. Temperatures will remain close to 60-degrees.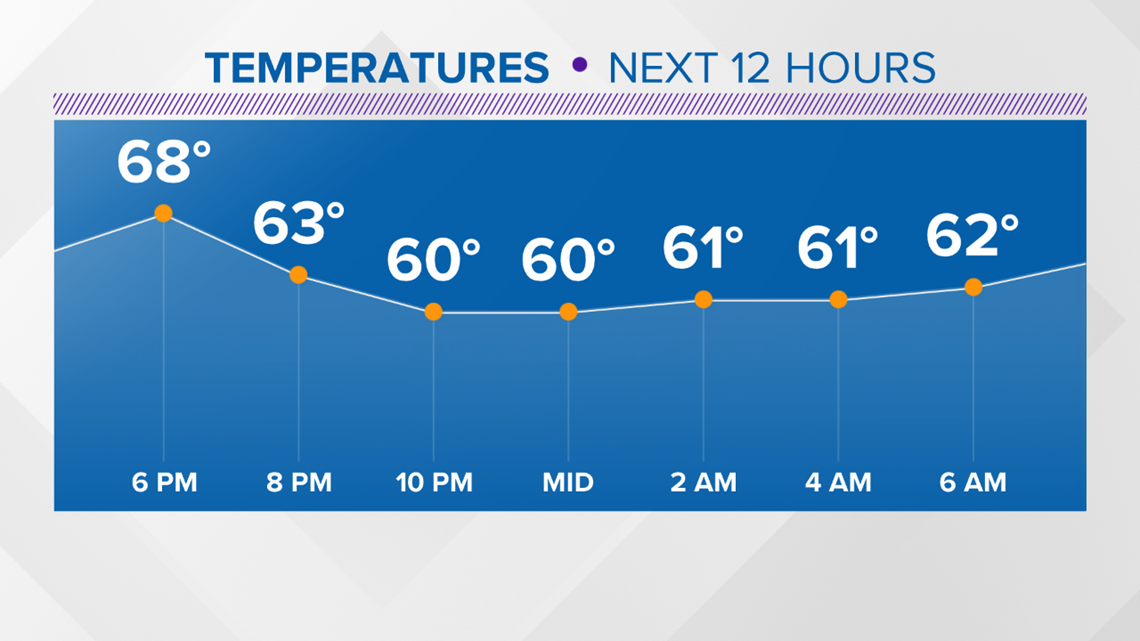 Temperatures quickly increase Saturday as the warm front lifts through the area. Everyone will soar into the 70s for highs with a few areas flirting with 80-degrees if we get enough breaks in the cloud cover.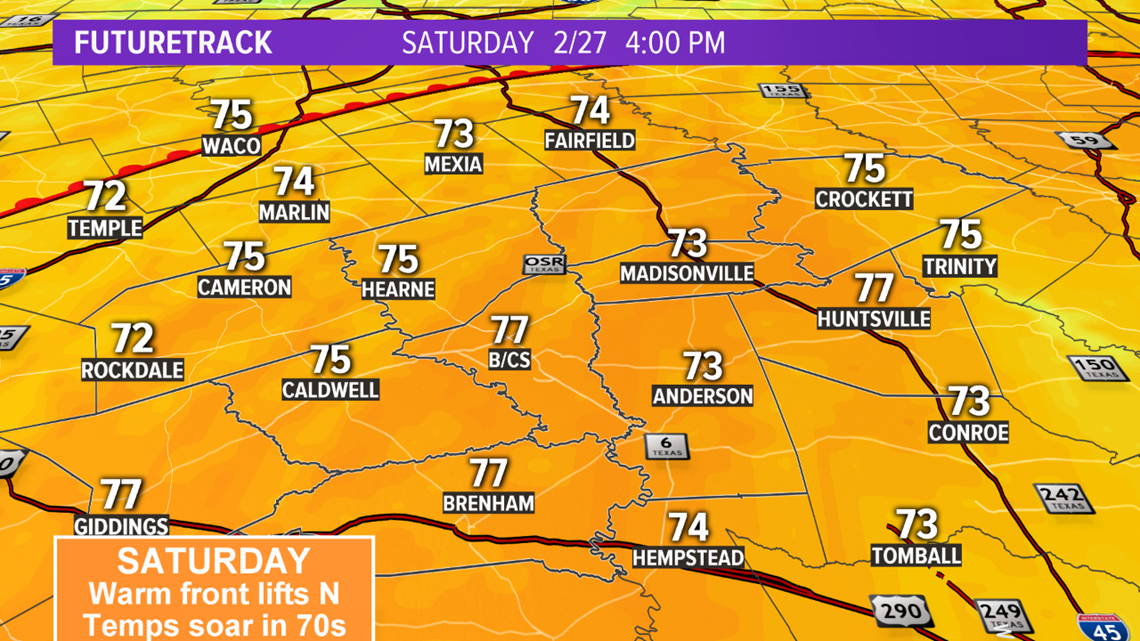 With the warm front lifting north, a few showers are possible Saturday morning along with overcast skies. Have the umbrella handy Saturday morning. A downward trend in the rain chances is expected Saturday afternoon as the warm front lifts north of the area. There will be a small chance for an afternoon storm but I think most areas will remain dry Saturday afternoon. If a storm is able to develop Saturday afternoon, a severe storm would be possible due to the unstable atmosphere with the southerly winds pumping in the warm, moist gulf air into the region.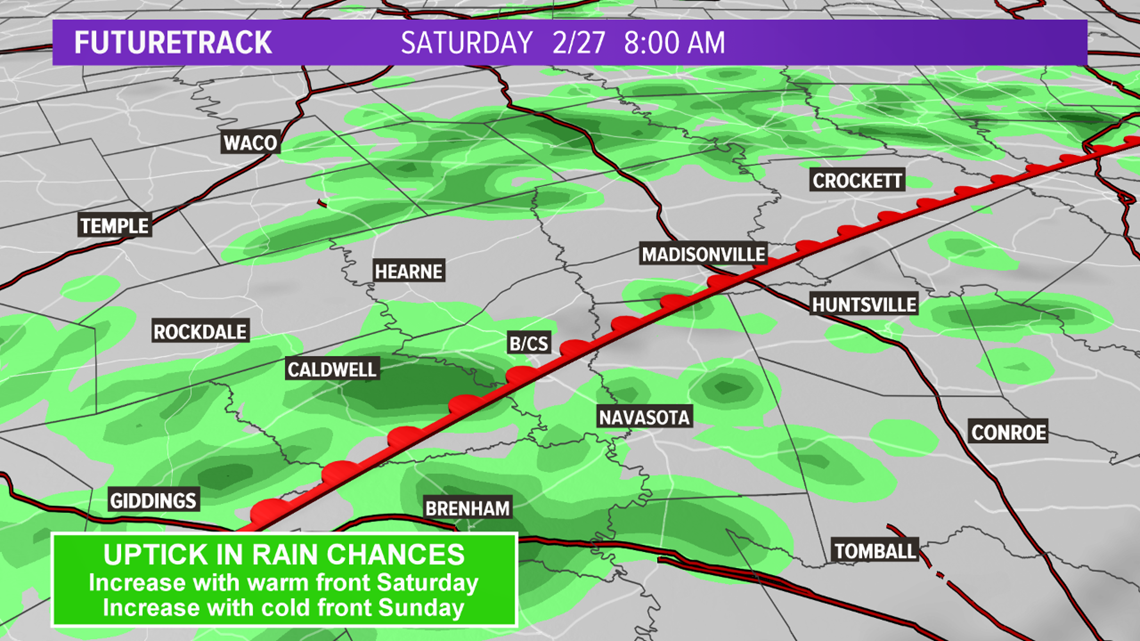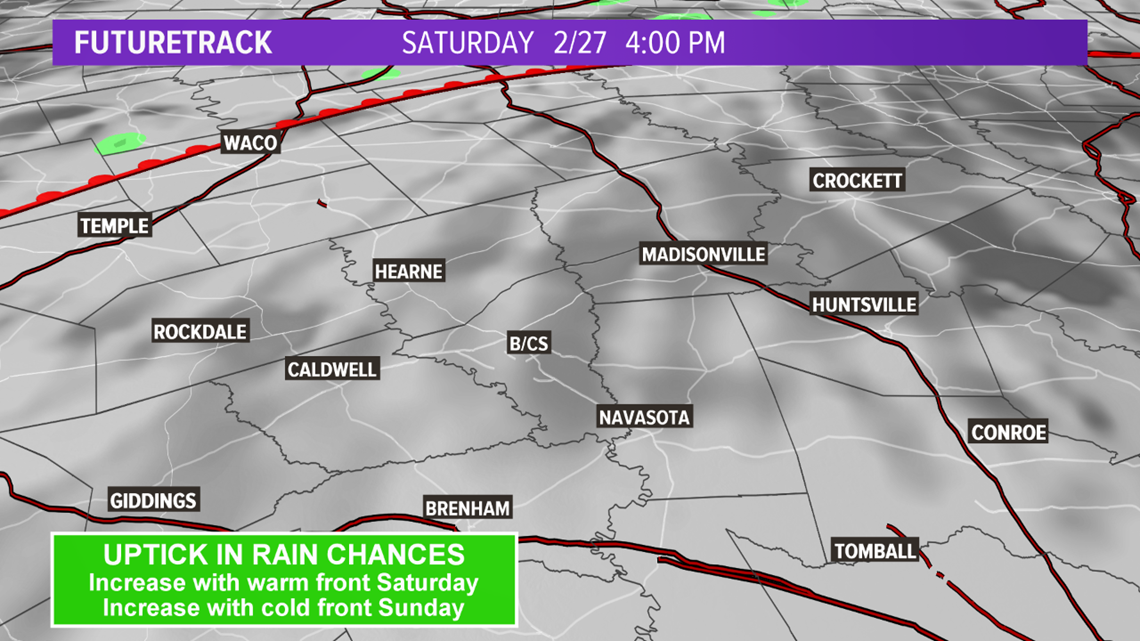 A greater coverage of showers and storms can be expected late-Sunday as a cold front moves into the area. This cold front will trigger a line of showers and storms late in the day. A few of the storms may be severe. Gusty winds and hail are the main hazards.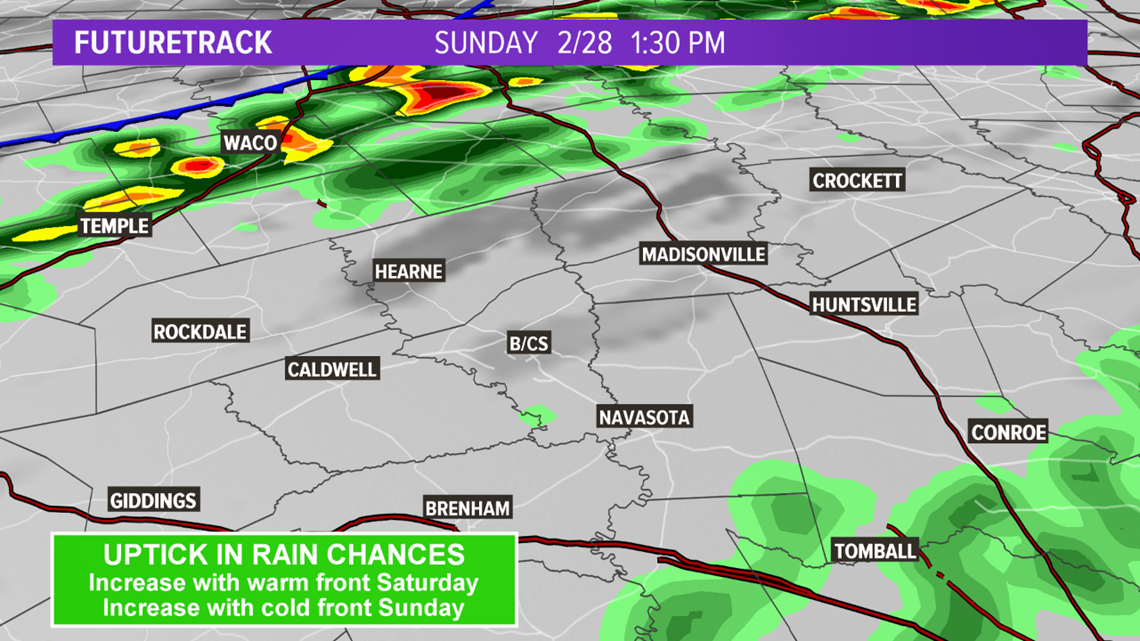 This line of showers and storms may produce a quick inch or two of rain over the weekend.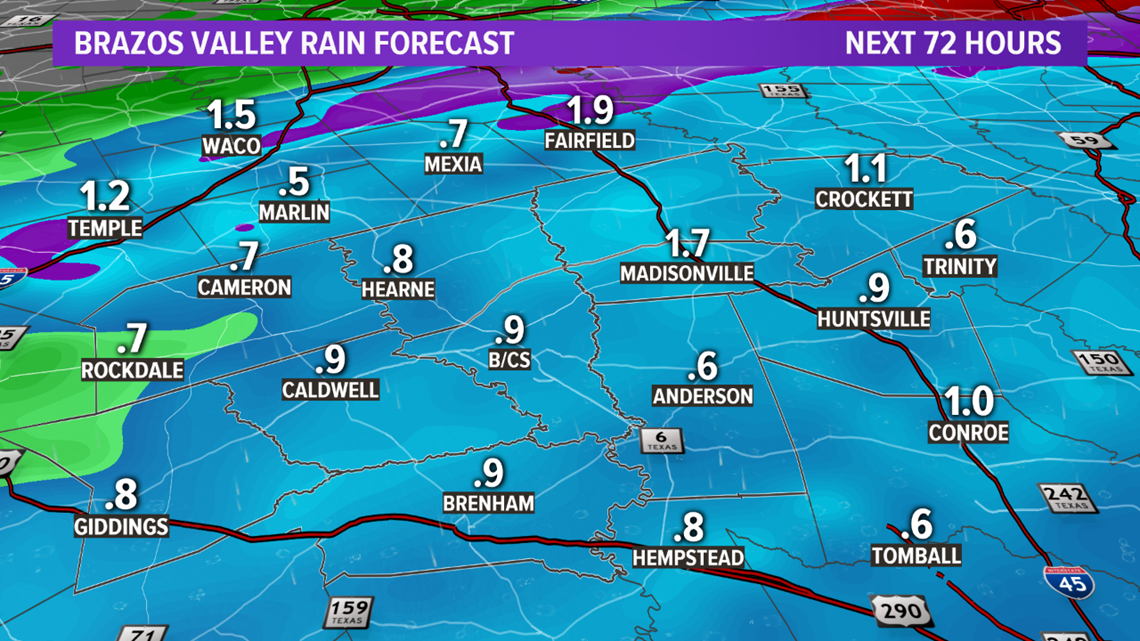 Rain chances finally shut down late next week.