BRYAN, Texas — An Arctic cold front is moving south through Texas Monday afternoon & evening. Temperatures ahead of the cold front rose into the 80s int the Brazos Valley with temperatures behind the front falling into the 30s & 40s across northern parts of the state. The colder airmass will begin moving into the Brazos Valley by 10:00 pm. Temperatures will fall into the 50s by 10:00 pm with a few showers developing along the temperature gradient.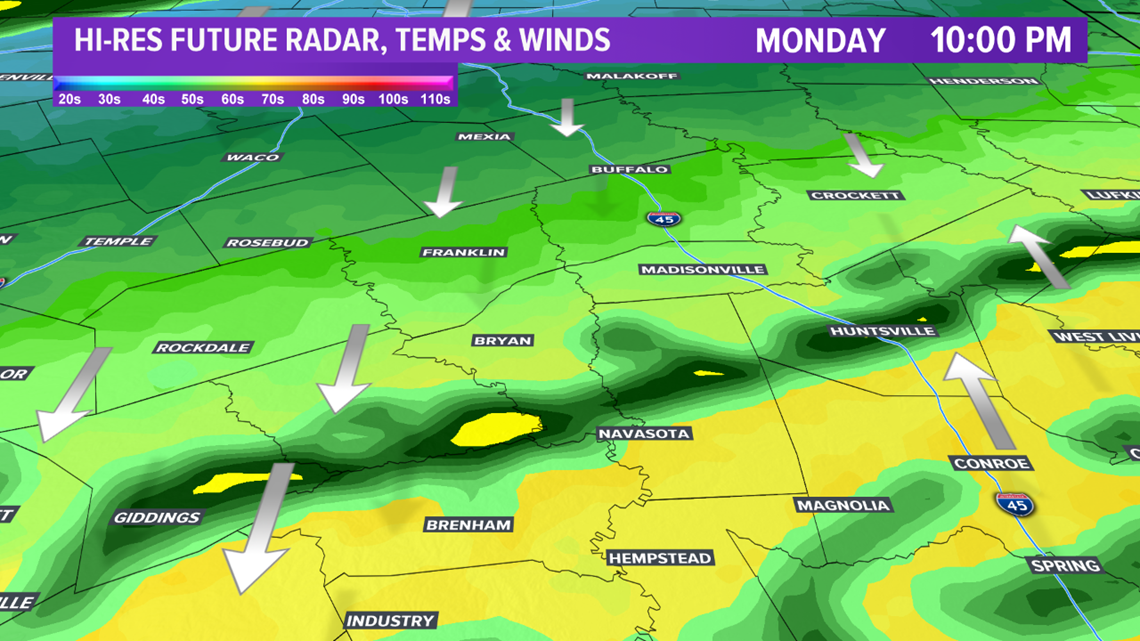 The strong northerly winds will allow the cold air to continue to filter into the region overnight Monday into Tuesday with temperatures falling into the 30s & 40s. Winds will gust up to 20 mph to 30 mph. These winds will drop wind chills into the 20s & 30s during the day Tuesday, continuing through Wednesday morning.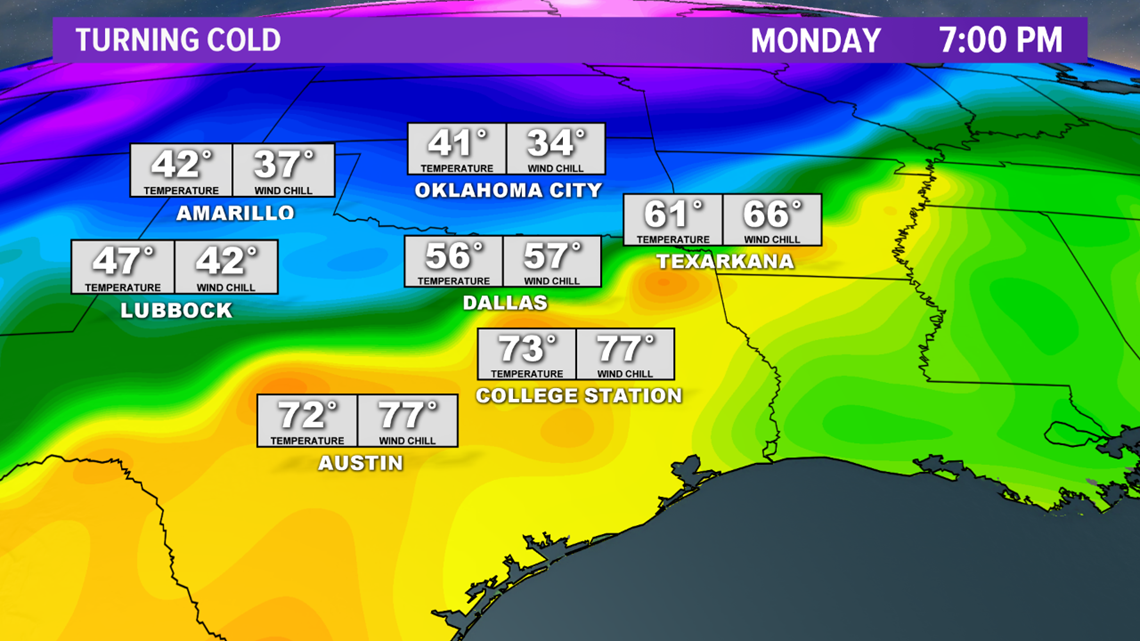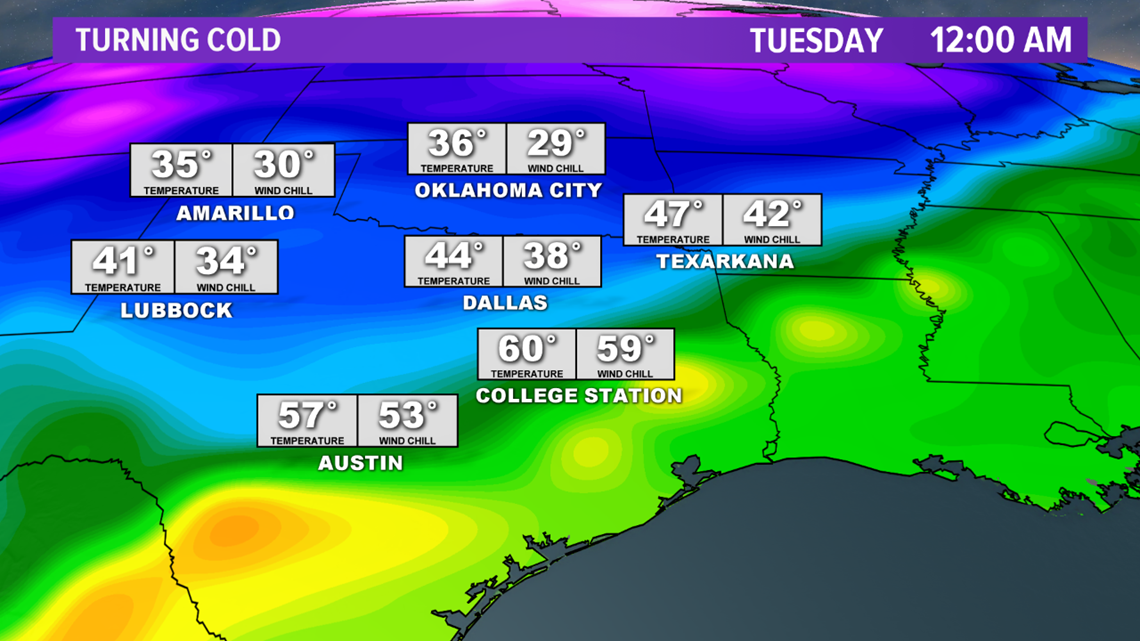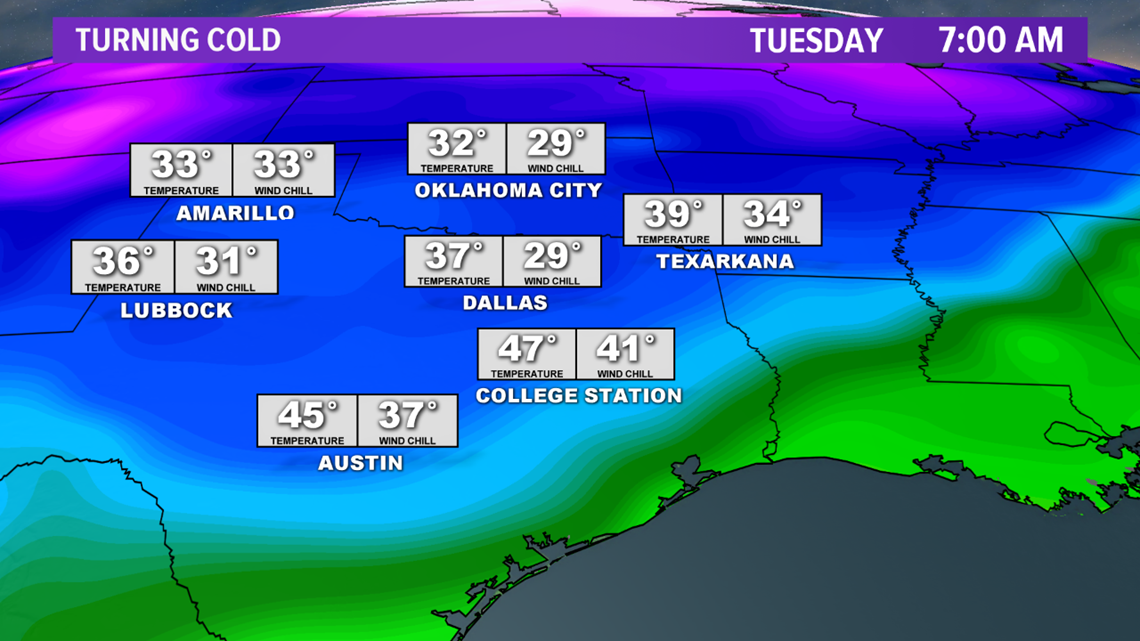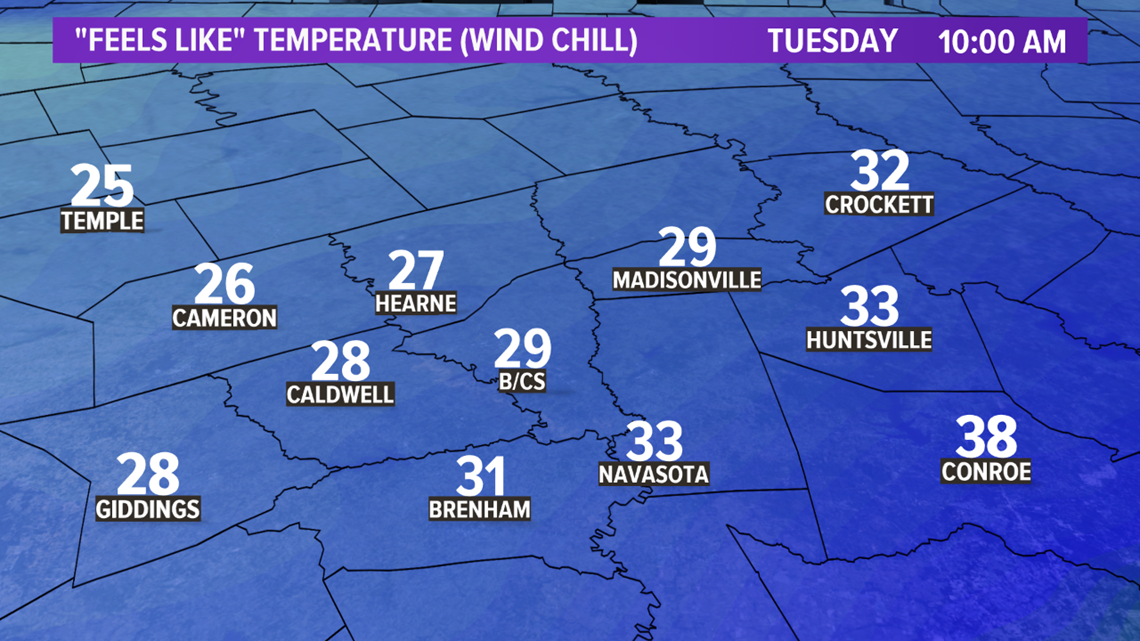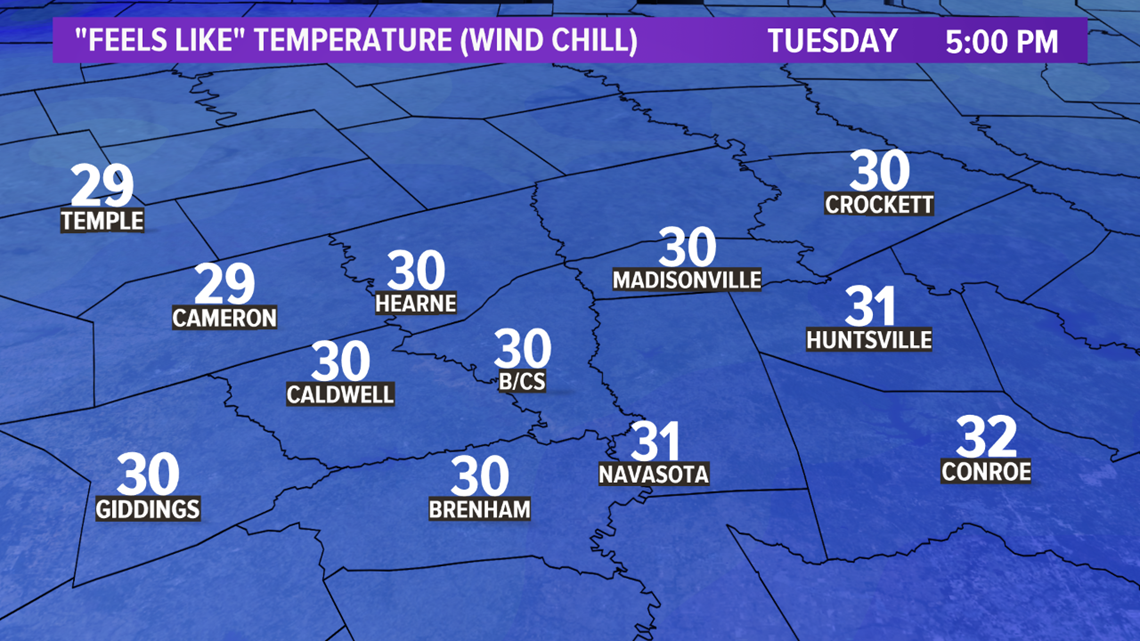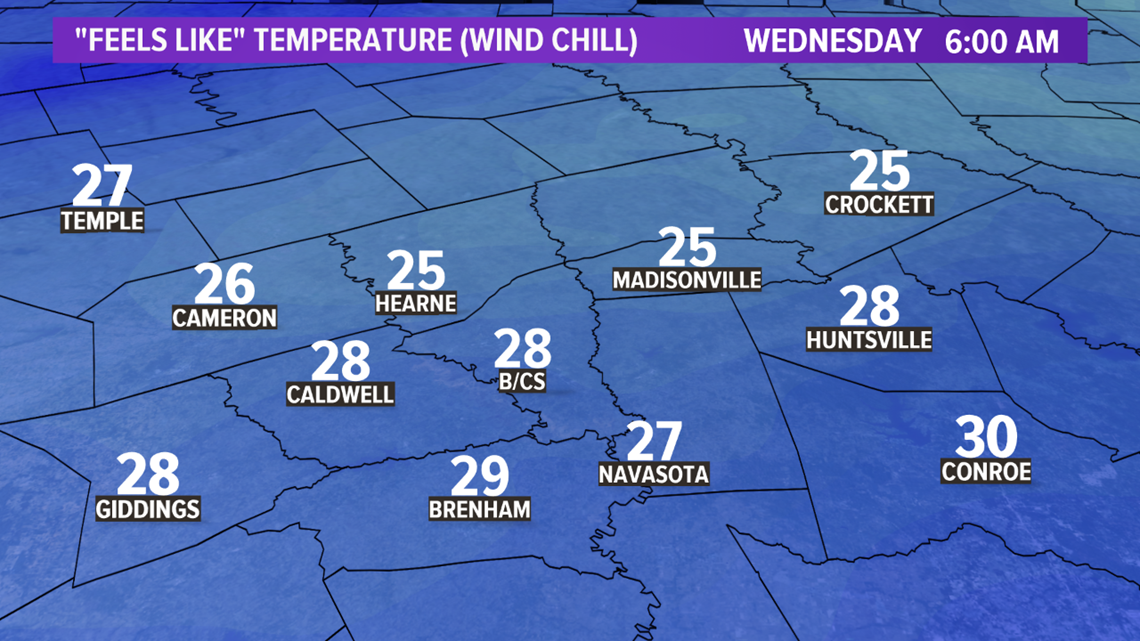 A piece of upper-level energy will move into western Texas late Monday night into early Tuesday. This piece of upper-level energy will increase lift across a large part of northern, central, eastern & southern Texas. The lift, combined with mid & upper-level Pacific moisture streaming into the state, will allow a large shield of precipitation to develop late Monday night over western Texas. This precipitation will spread east overnight Monday and continue through a large part of Tuesday. The Brazos Valley should begin to see most of the precipitation move out of the area by 6:00 pm on Tuesday.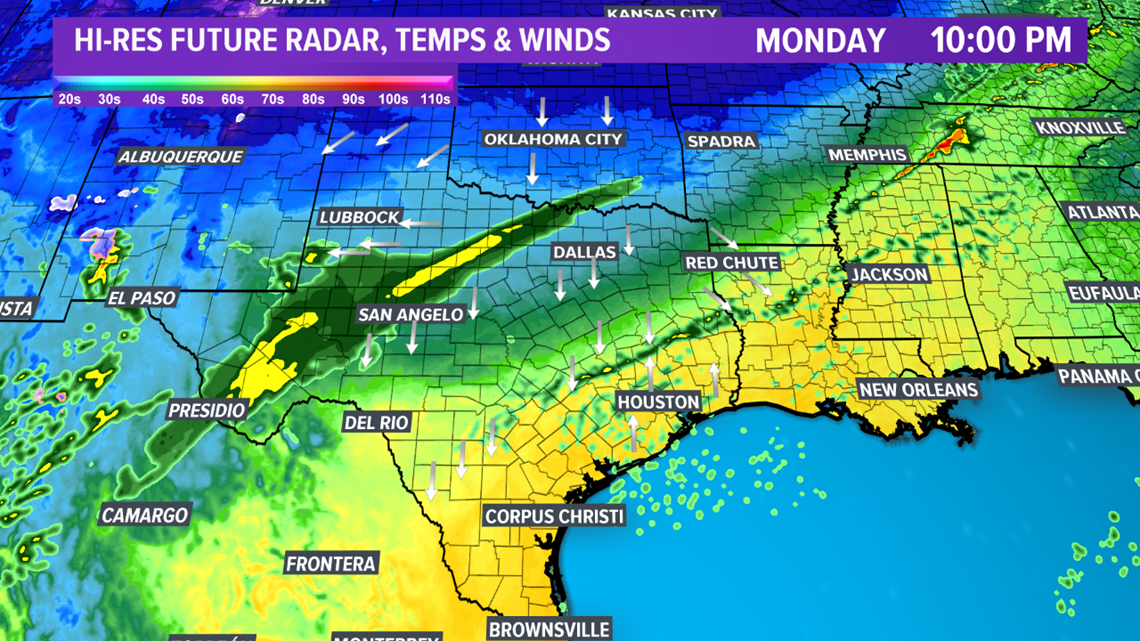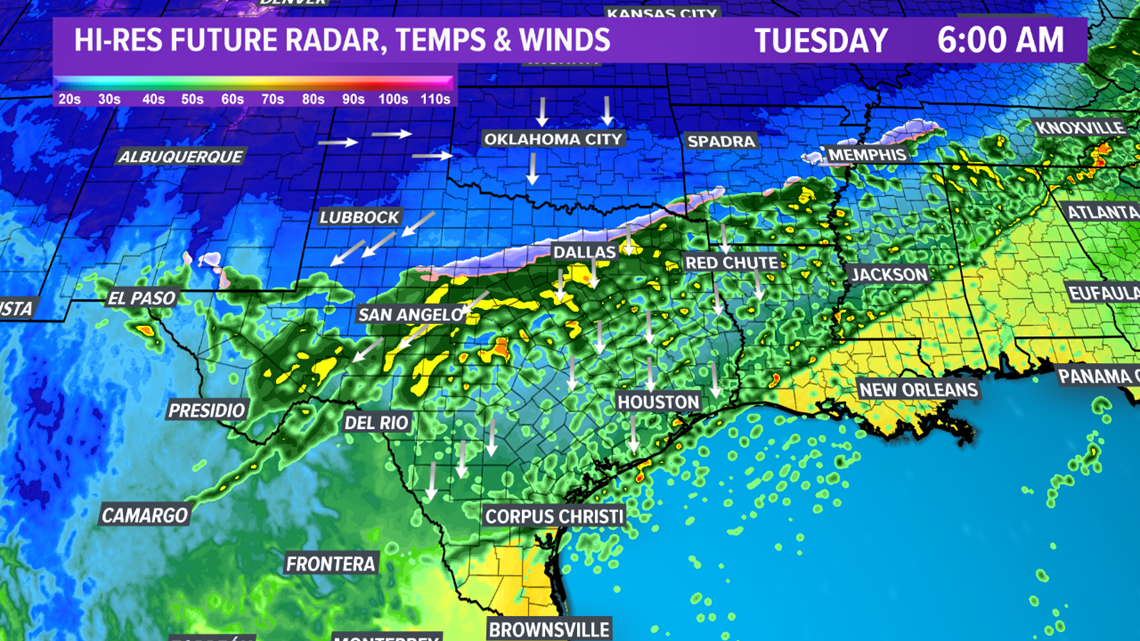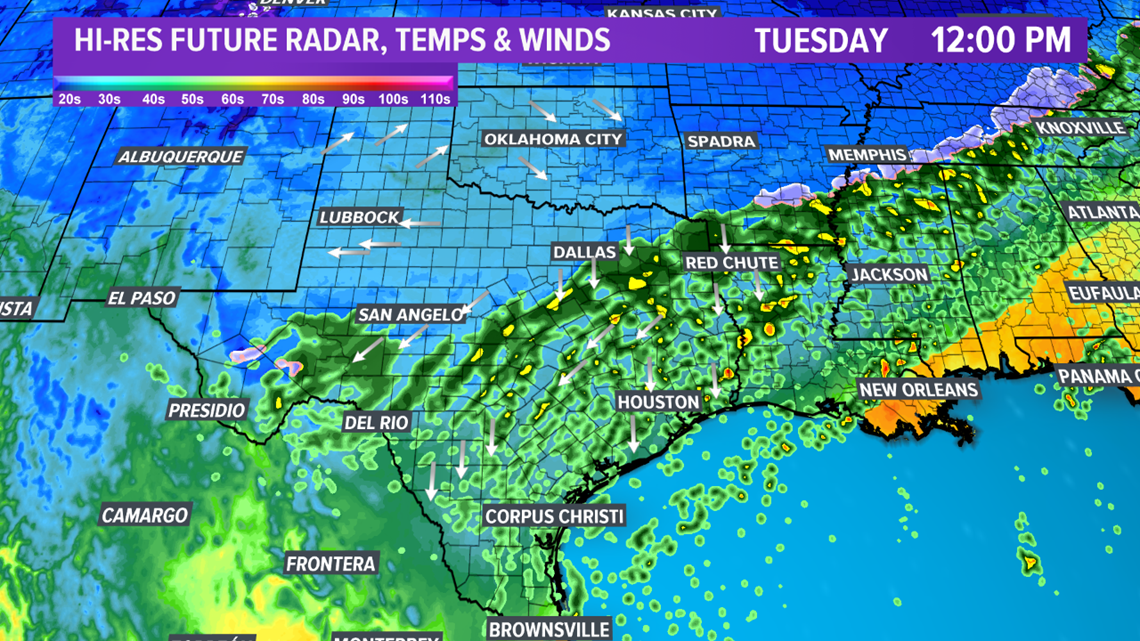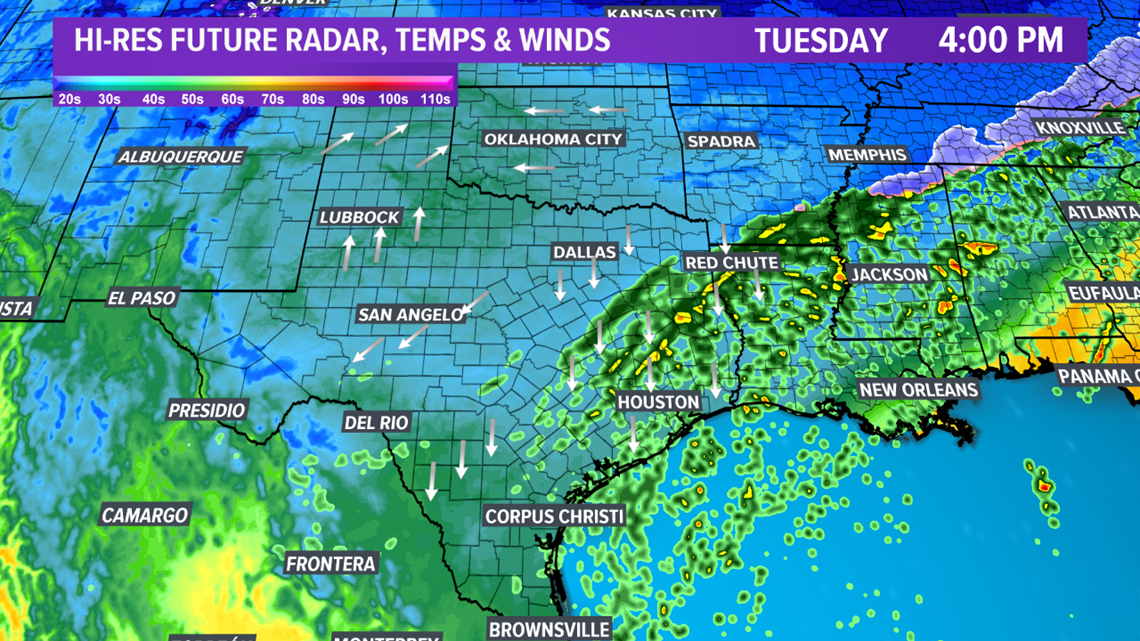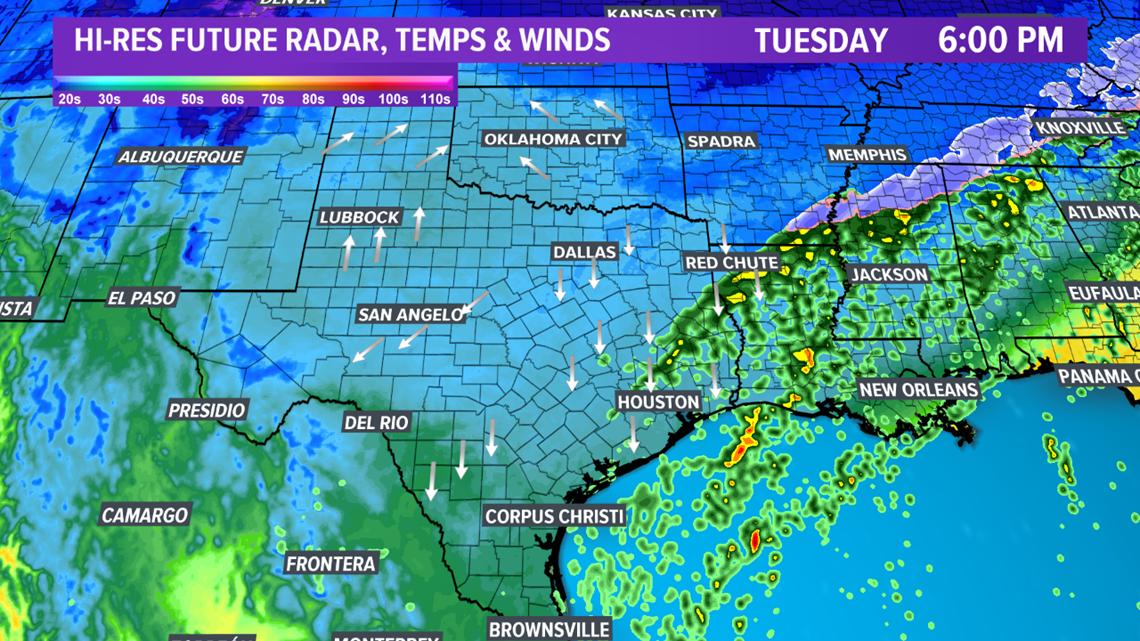 In the Brazos Valley, temperatures will remain in the upper-30s & lower-40s during the duration of the precipitation. Thus, a cold rain is expected for the area. The rain/snow line will advance as far south as northern Waco. A good soaking is expected. Forecast rainfall totals through Tuesday are around 0.50" for the Brazos Valley.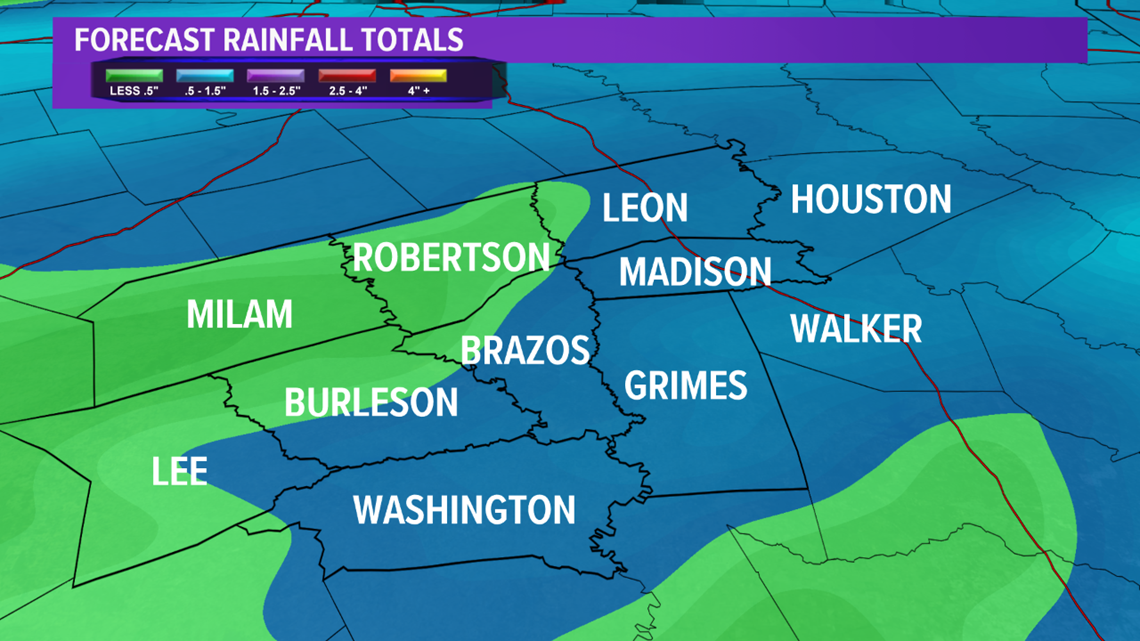 Farther north & west, temperatures will fall into the low-to-mid-30s early Tuesday. This will allow for a transition to a rain/snow mix, followed by a brief window of all snow for parts of northern & western Texas as well as the Hill Country. The best window for wintry precipitation for these areas will exist between 3:00 am through 10:00 am. Due to the vigorous lift over the state, convective elements are possible with the precipitation across northern Texas. This will allow for accumulations on grassy & elevated surfaces. A few areas will receive up to 1-3" and light accumulations are possible in and near the Dallas-Fort Worth Metroplex.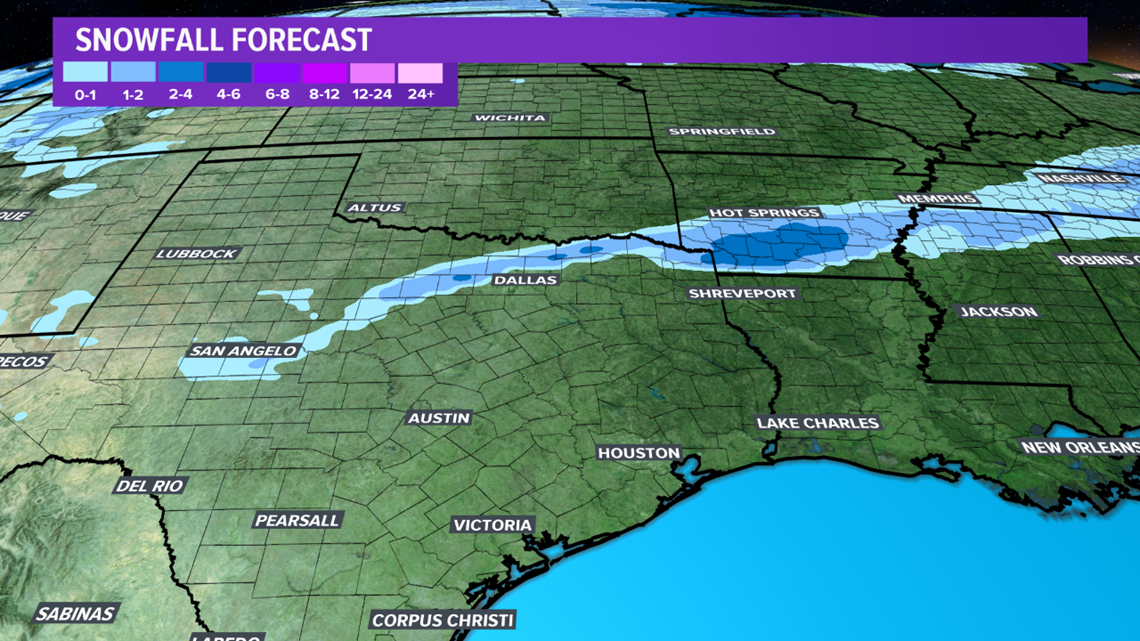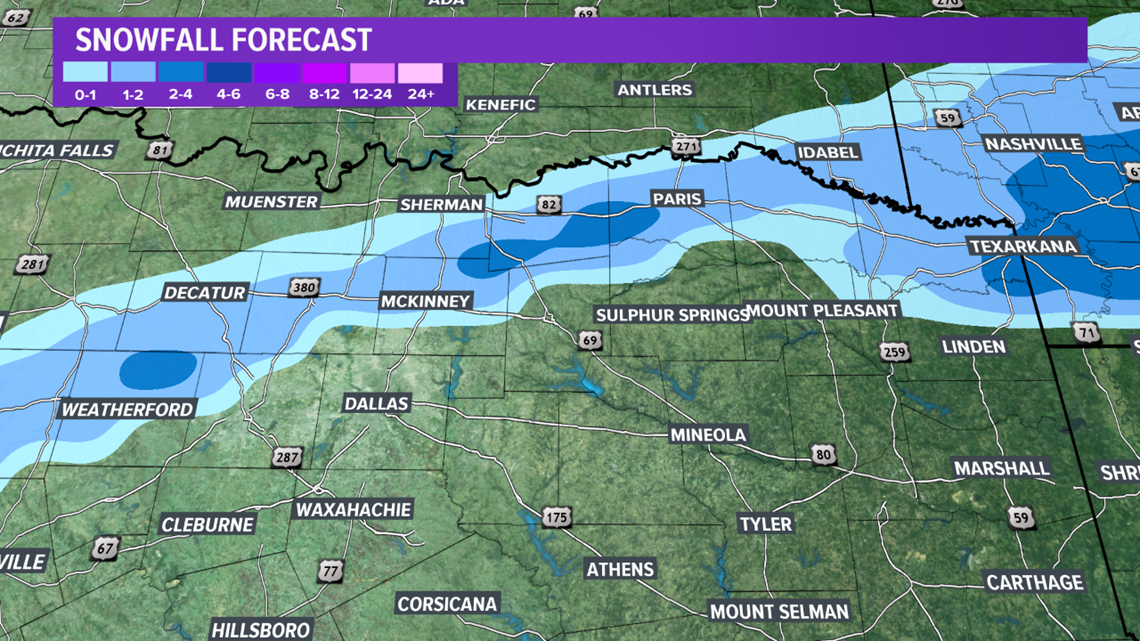 Temperatures will remain below average through mid-week for the Brazos Valley.