BRYAN, Texas — A high pressure building into the Brazos Valley will set the stage for a very cold start to Thursday morning. The entire area will see temperatures dip below freezing, with a hard freeze expected for the northern zone. Make sure you bring the pups in and have a jacket as you head out of the door Thursday.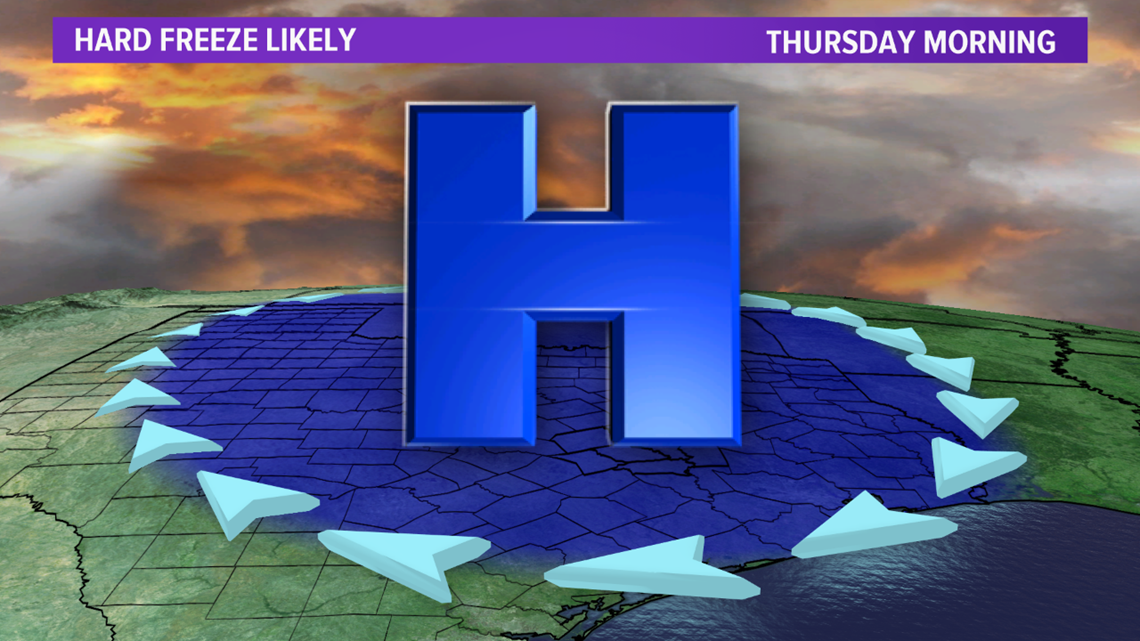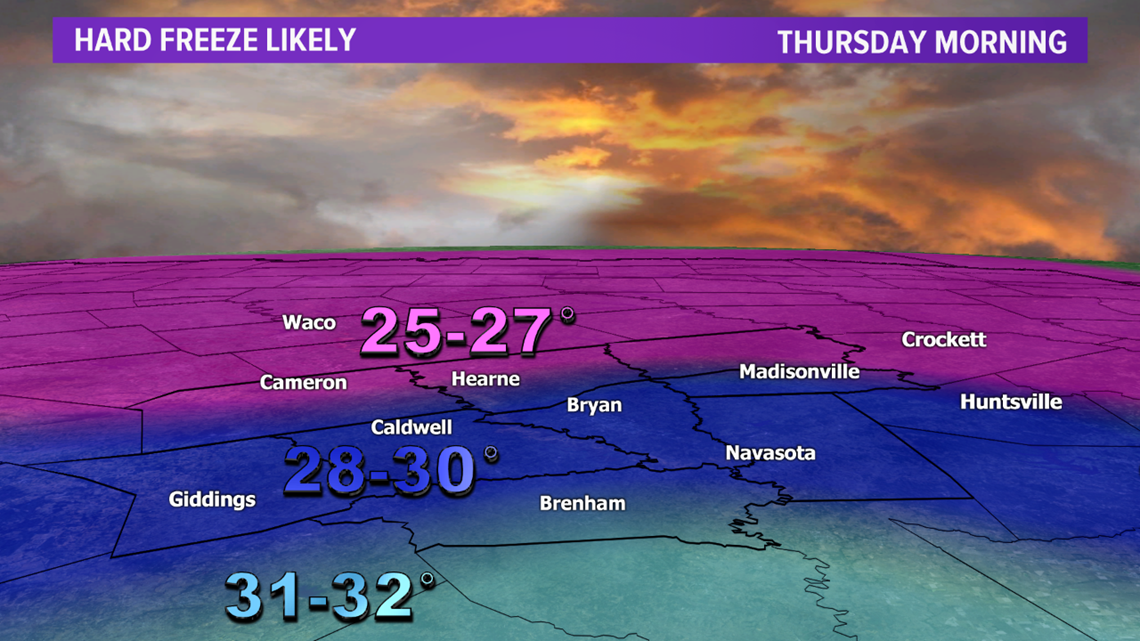 Temperatures begin a warming trend Thursday afternoon, which will continue through the weekend as ridging begins to amplify across central parts of the country. This will allow temperatures to soar, above average, into the 70s.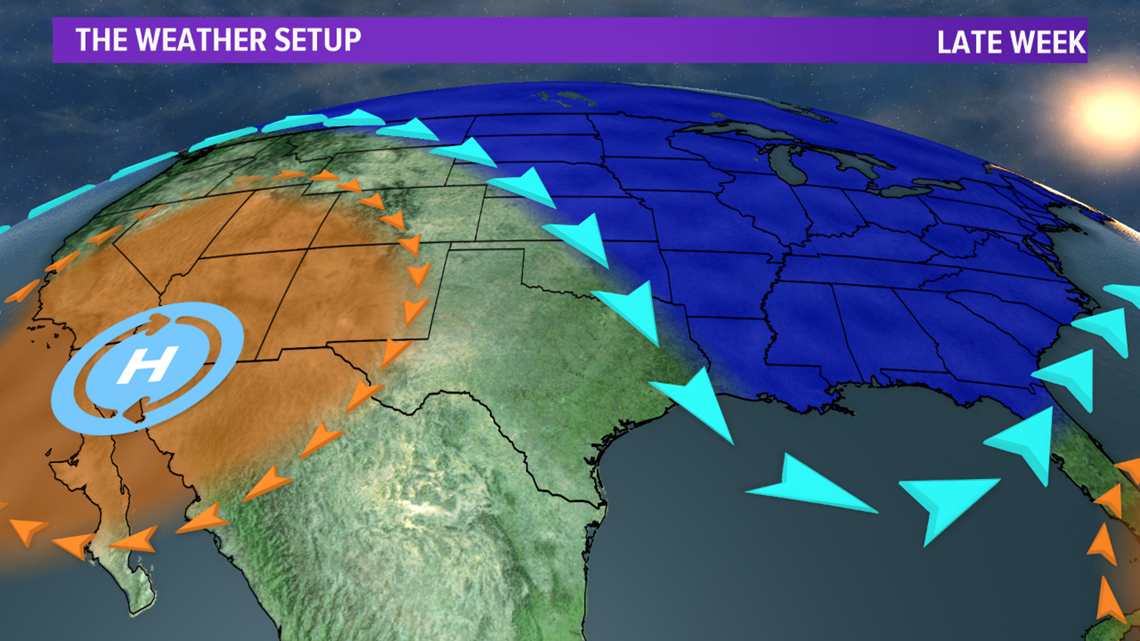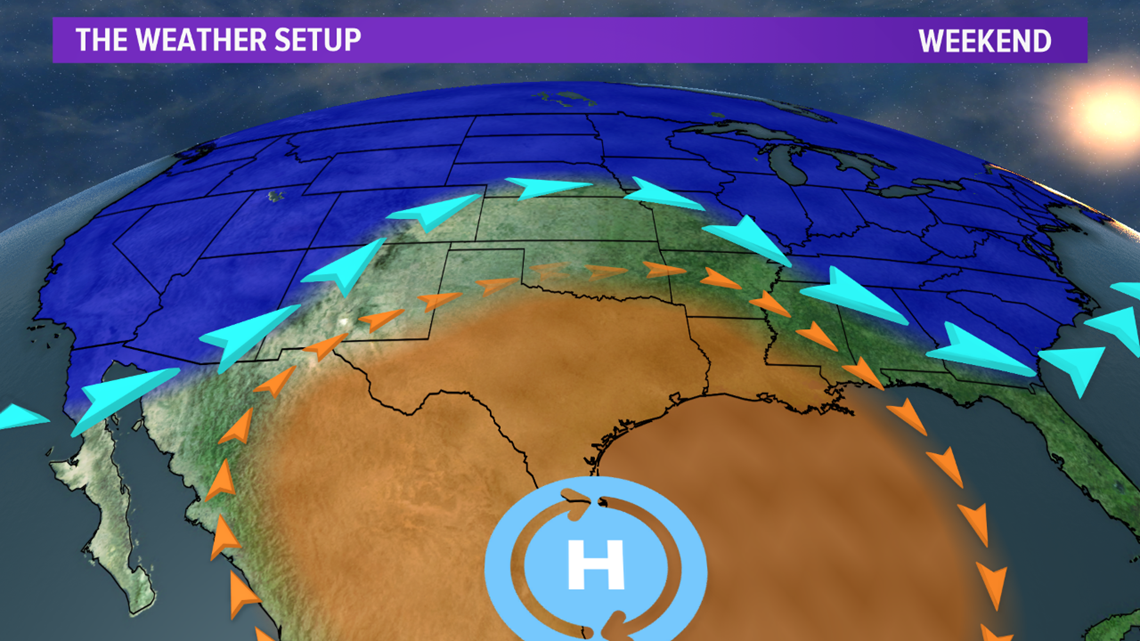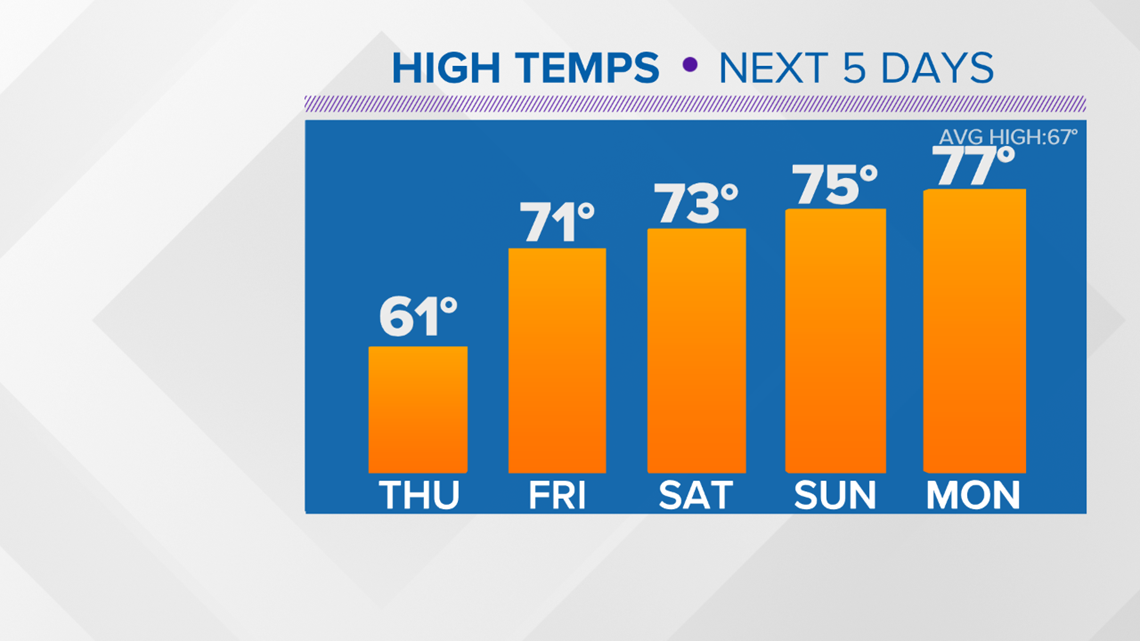 A storm system will begin to develop across the Western United States over the weekend. As this storm system starts to move east, it will help draw-in moisture into the Brazos Valley. This will help set the stage for thunderstorms early next week as the storm system moves into Texas; helping a surface low develop across Texas, enhancing the moisture across the region. It is uncertain where the low pressure will develop but this will be ironed out over the next few days. Storms are likely across the eastern-half of Texas on Tuesday, spreading east into the South on Wednesday. It is too early to full evaluate the severe potential but at this time, severe storms cannot be ruled out. A clearer picture will evolve over the next few days.