BRYAN, Texas — Invest 90-L continues to get its act together in the southwestern Gulf of Mexico. This area of low pressure continues to organize and has a nice area of sustained convection.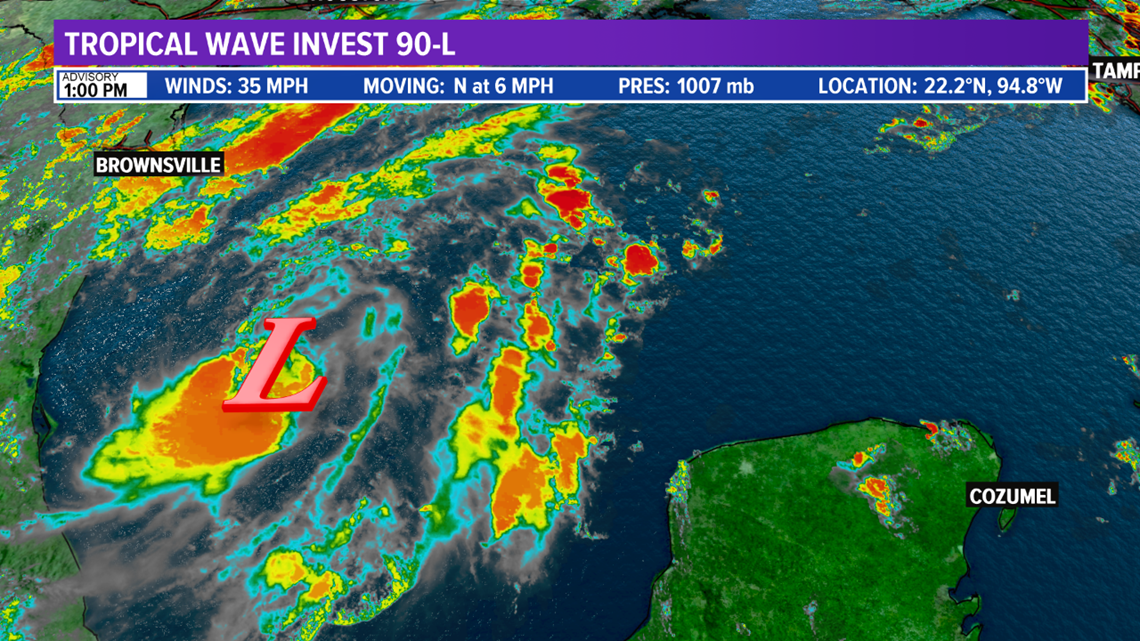 The National Hurricane Center gives Invest 90-L a 90% chance to develop into a Tropical Depression or Tropical Storm. It is possible it may be upgraded to a Depression/Storm as early as this afternoon/evening. If Invest 90-L gets named, it would be Wilfred.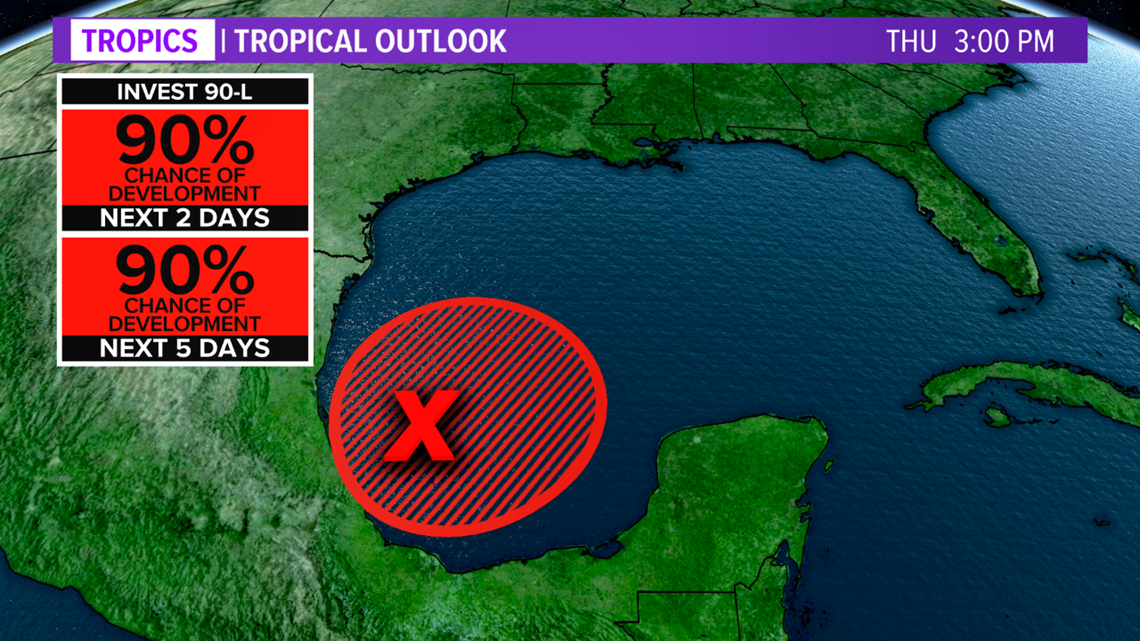 Models are not agreeing on the evolution and track of this system, which is not unusual given the early-stages of this low pressure. The models should start to get a better idea of what will happen once this system continues to organize. The steering currents are weak, so it appears this system may meander over the western Gulf through the weekend into early next week before possibly moving north towards the Gulf Coast. The spaghetti plot indicates the northwestern Gulf needs to be on alert for possible impacts next week.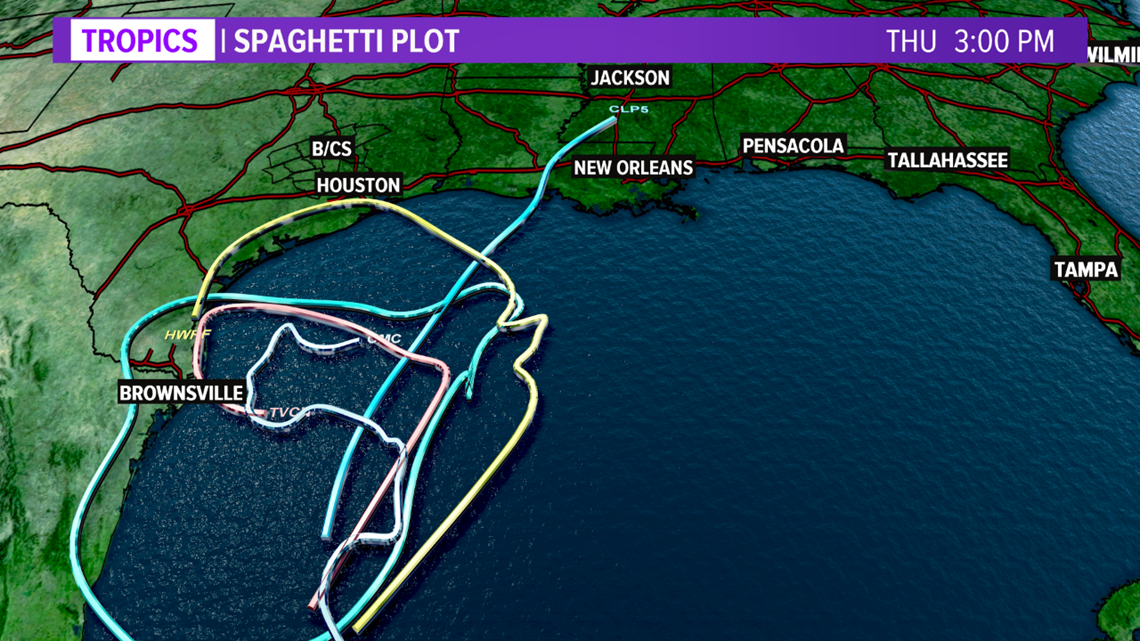 A lot of uncertainty remains but the details will be ironed out over the coming days.