BRYAN, Texas — A very quiet weather pattern for the Brazos Valley through mid-week with mild afternoons and cool mornings. Temperatures will quickly cool Monday night so by the time the kiddos head to the bus stop Tuesday morning, temperatures will be in the upper-30s. A light jacket will be needed.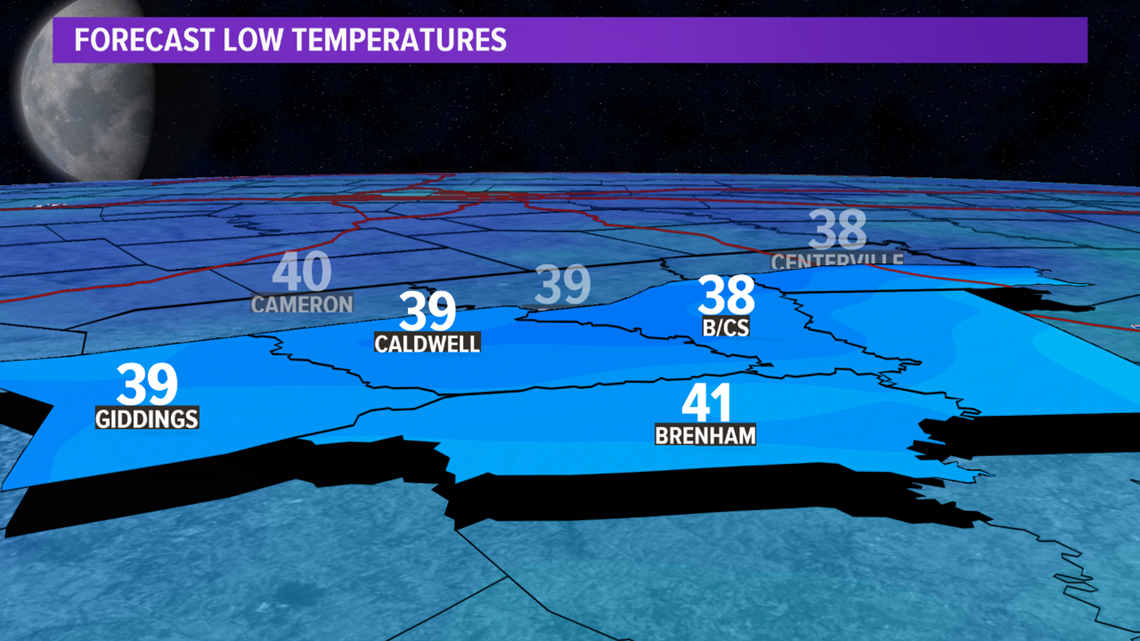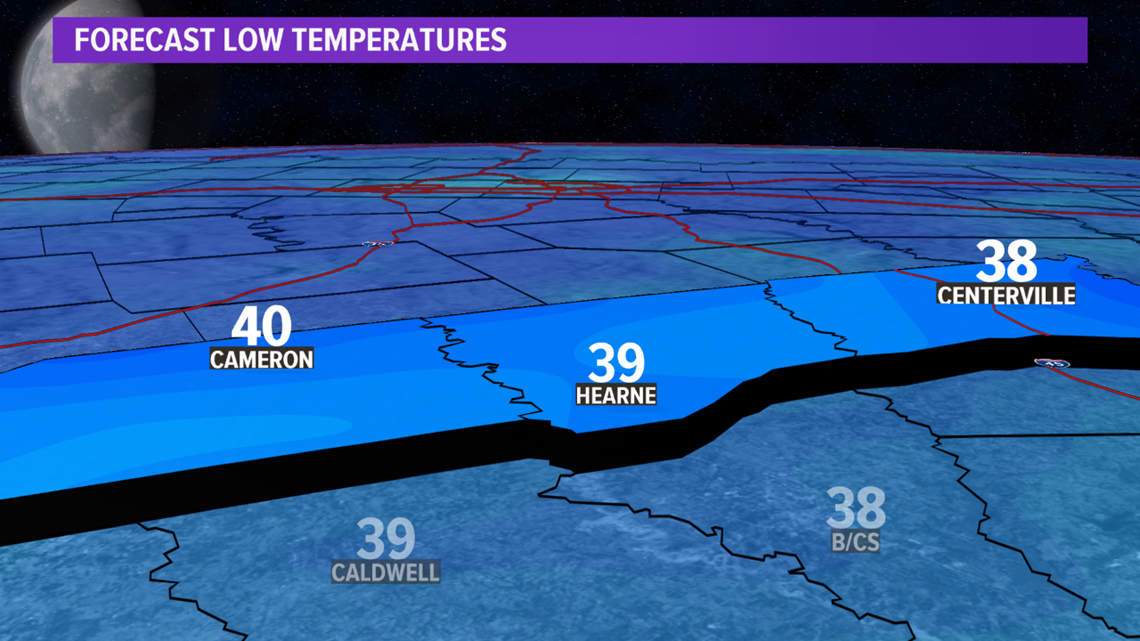 Tuesday afternoon will warm into the upper-60s & lower 70s with a light southerly breeze. A few afternoon clouds are possible but no rain is in the forecast. A weak cool front will move into the area overnight Tuesday but not many changes to the weather will be observed. The winds will shift around to the north but temperatures Wednesday will remain similar to what we experience on Tuesday. The upper-level ridge that's keeping the Brazos Valley in a benign weather pattern will stay in place through early Thursday.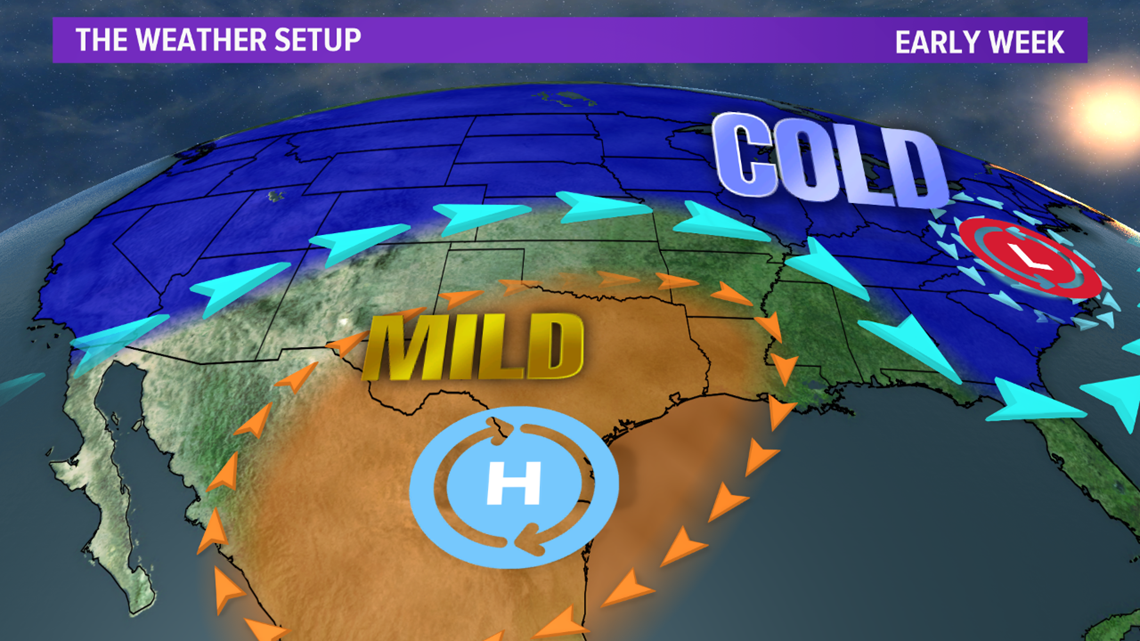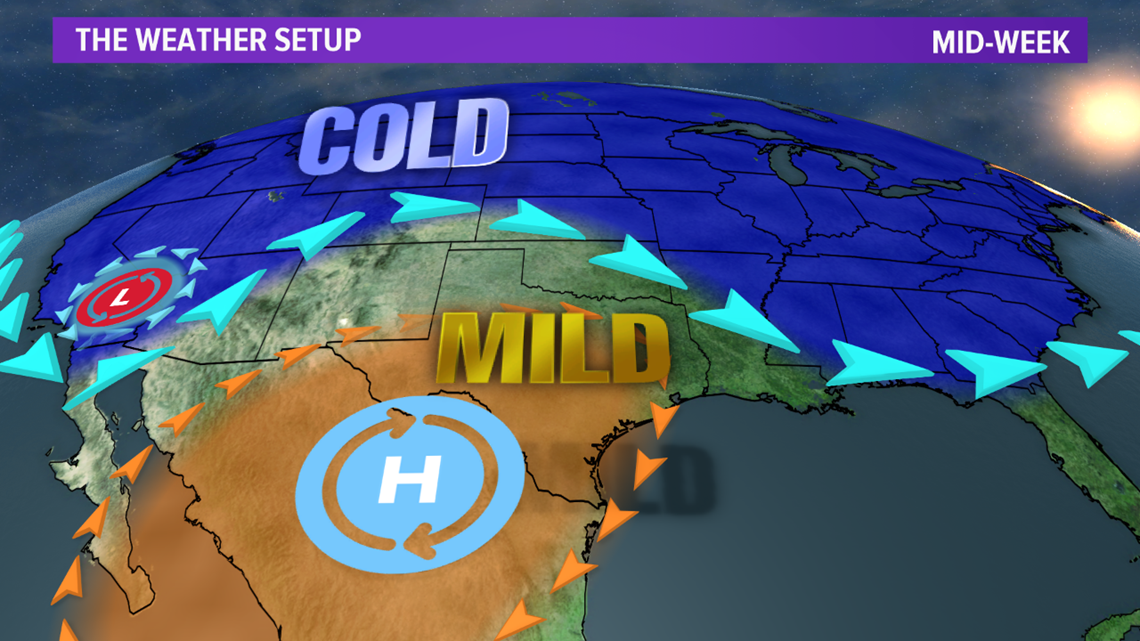 Late Thursday, a weak storm system will move out of New Mexico into the Texas Panhandle. This system will try to pull-in moisture into the Brazos Valley but moisture return will be meager. This will allow for a 30% chance of showers overnight Thursday into Friday morning. Best rain chances will remain east of the area.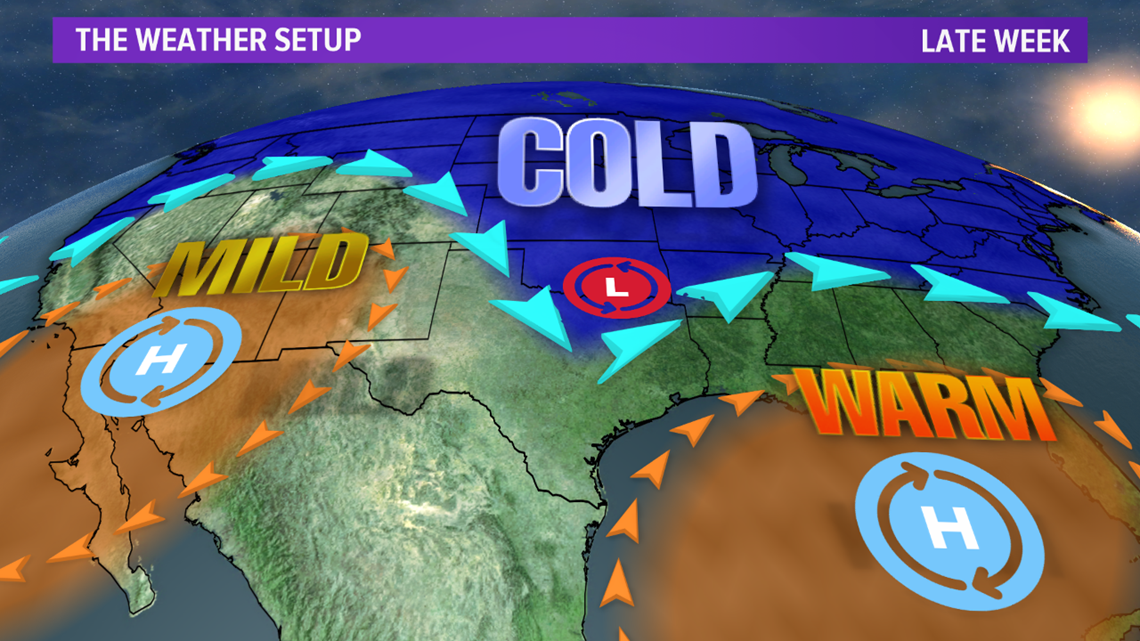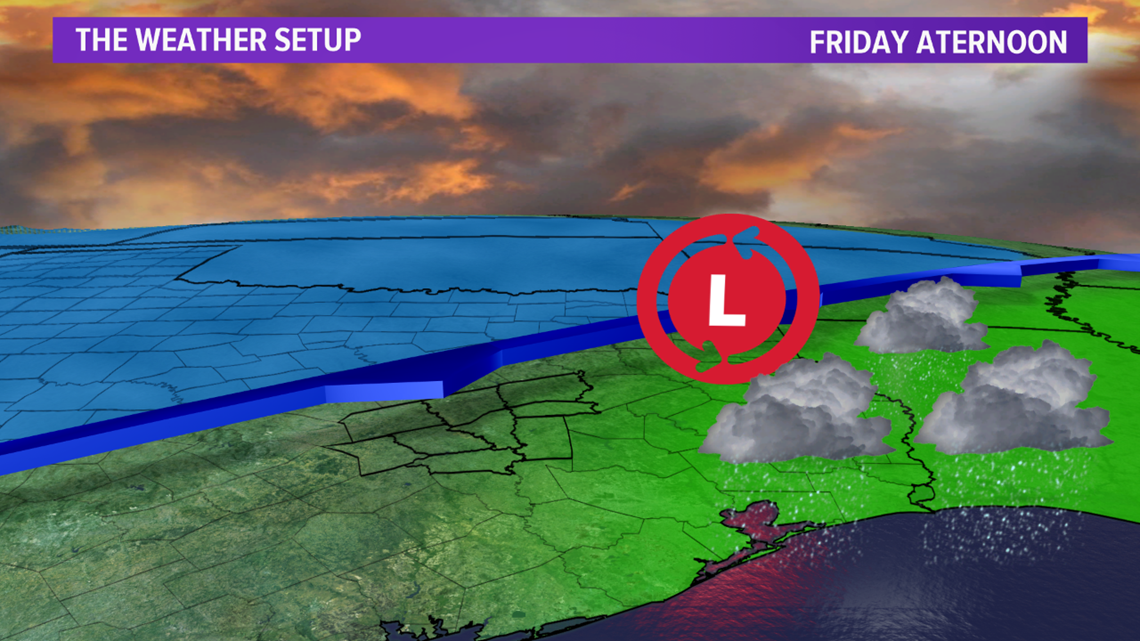 As the storm system moves east of Texas, it will pull in a cold front Friday afternoon. This will cool temperatures into the 60s with a noticeable uptick in winds. Winds may gust up to 30 mph Friday afternoon.