Invest 98L has moved off of the North Carolina coast and is becoming better organized. The sea-surface temperatures off of the Southeast coast are anomalously warm. This is the fuel needed for the system to grow in intensity. Invest 98L has also moved into an environment with low wind shear, which is supportive of tropical development.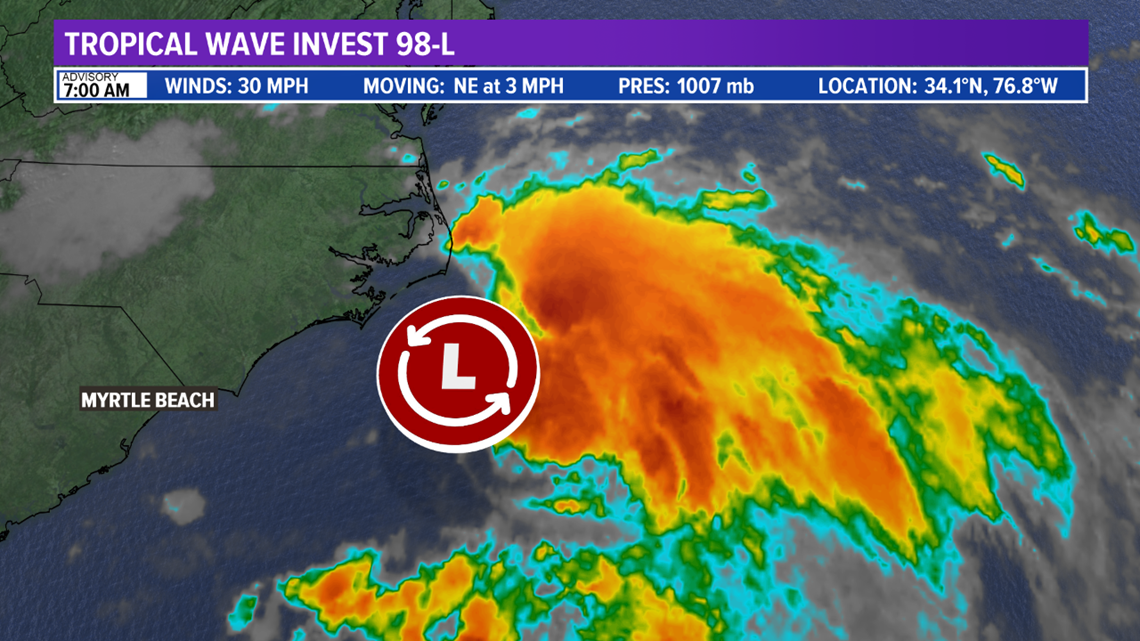 Due to the warm waters and low wind shear, forecast models are showing this system may develop into Tropical Storm (or Subtropical) Fay. The National Hurricane Center has given this system an 90% chance of tropical development.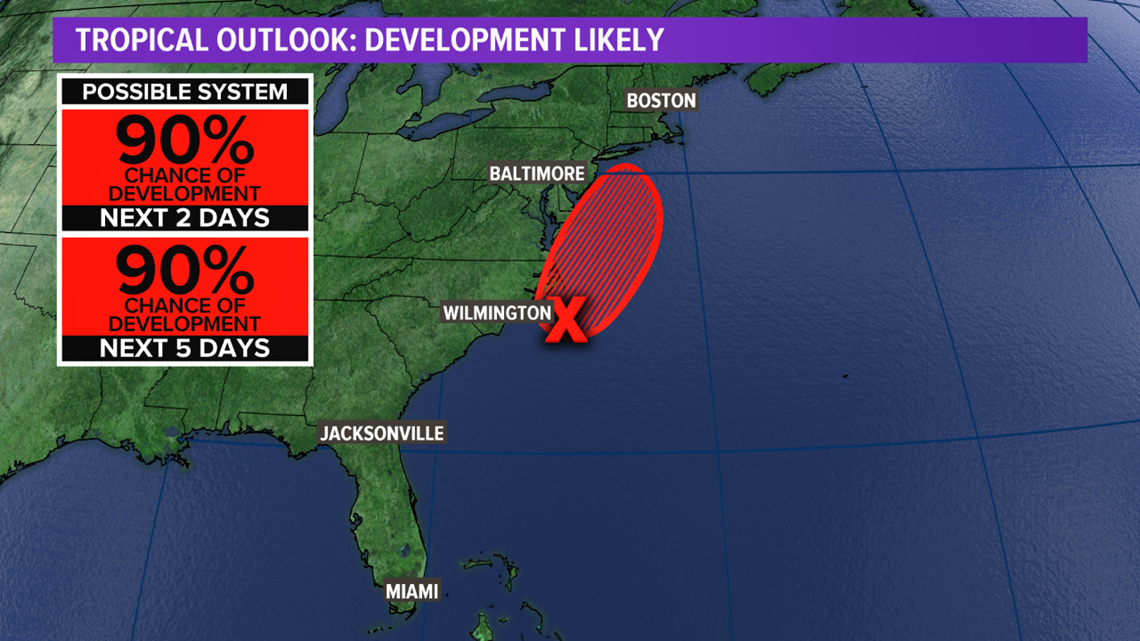 Regardless of development, Invest 98L is expected to move up the Mid-Atlantic coast late-week into the weekend; aiding in heavy rain, high surf and gusty winds from the Mid-Atlantic into the Northeast.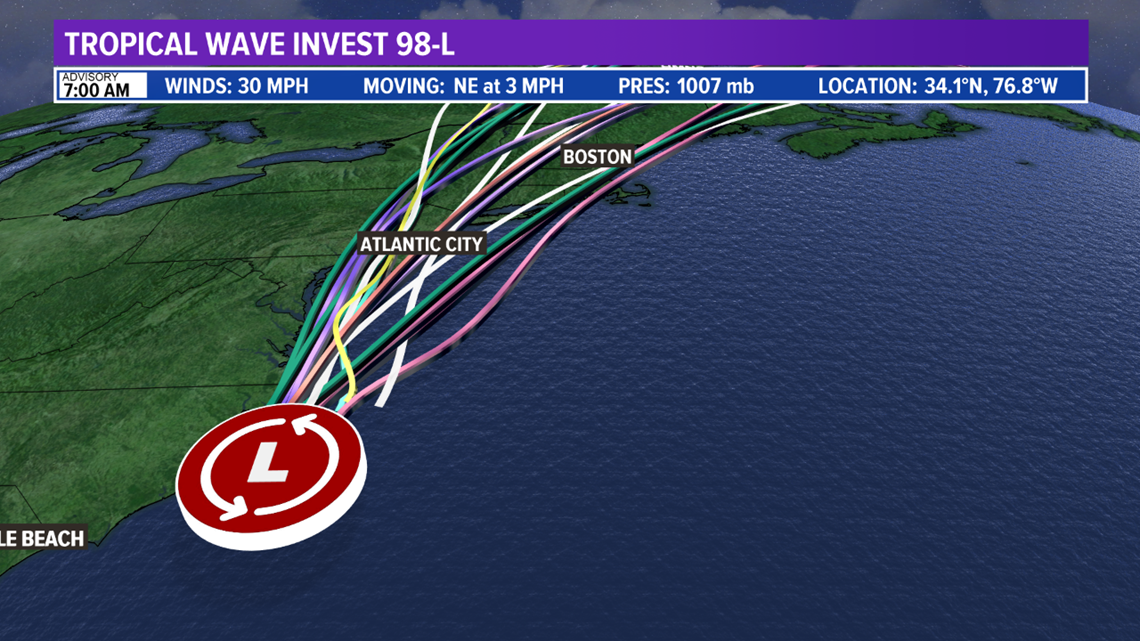 This system is not a threat to the Gulf of Mexico.