TEXAS, USA — The official start of the Atlantic Hurricane Season began June 1st and the tropics appear to heat up later this week. All eyes are on the western Caribbean and southwestern Gulf of Mexico from late this upcoming week, through the weekend, into early next week for tropical development. The timeframe to monitor is June 10th through June 15th.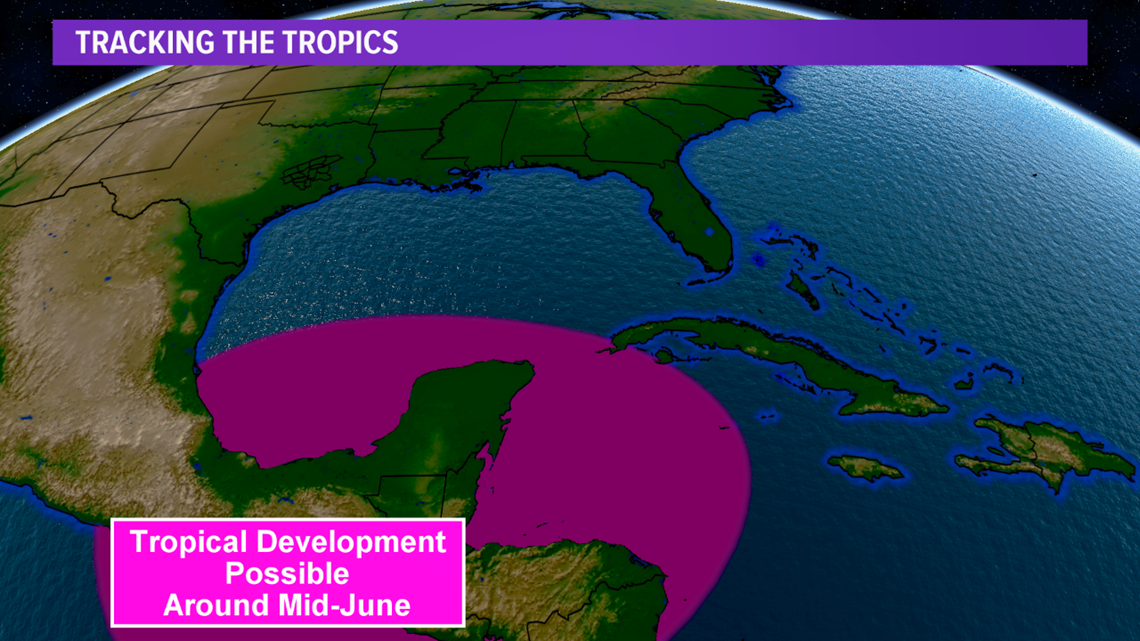 Forecast models have consistently indicated the possibility of tropical development in this region for several days, so this has heightened awareness of this possibility. Diving deeper into the setup, it does appear a favorable environment supports this idea as the Madden-Julian Oscillation (MJO) transitions into a wetter phase over the Caribbean. The MJO in this phase would favor the development of thunderstorm activity over the Caribbean, lowering the surface pressure, which would have the possibility to further strengthen into a low pressure that could develop into a tropical cyclone. This is why the forecast models have indicated a setup favorable for tropical development is on the horizon.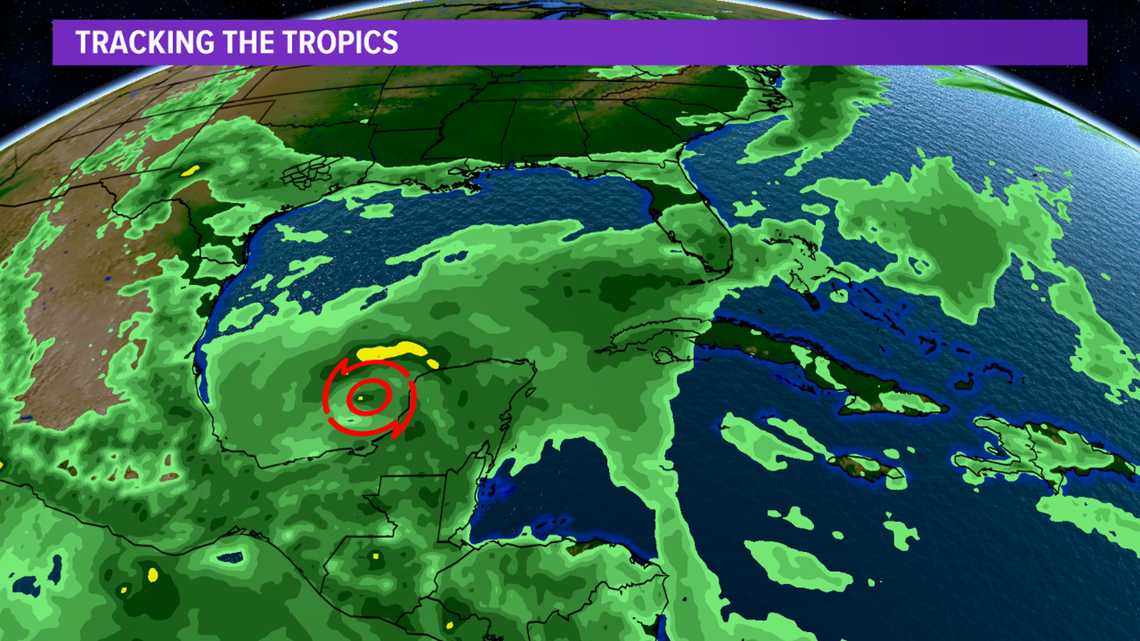 The area of thunderstorms over the Caribbean late week will be over warm waters. Water temperatures are favorable for the development and strengthening of tropical cyclones in this region. In the Gulf of Mexico, water temperatures have risen into the 80s. Water temperatures this warm will support tropical activity. As the area of thunderstorms, and associated lower pressures, moves into the southwestern Gulf of Mexico. It will have the opportunity to develop into a tropical cyclone due to the warm waters and forecasted lower wind shear by the weekend. Wind shear, while great for severe thunderstorms, is not idea for tropical systems, so the lower wind shear over the Gulf will help assist in tropical development by mid-June.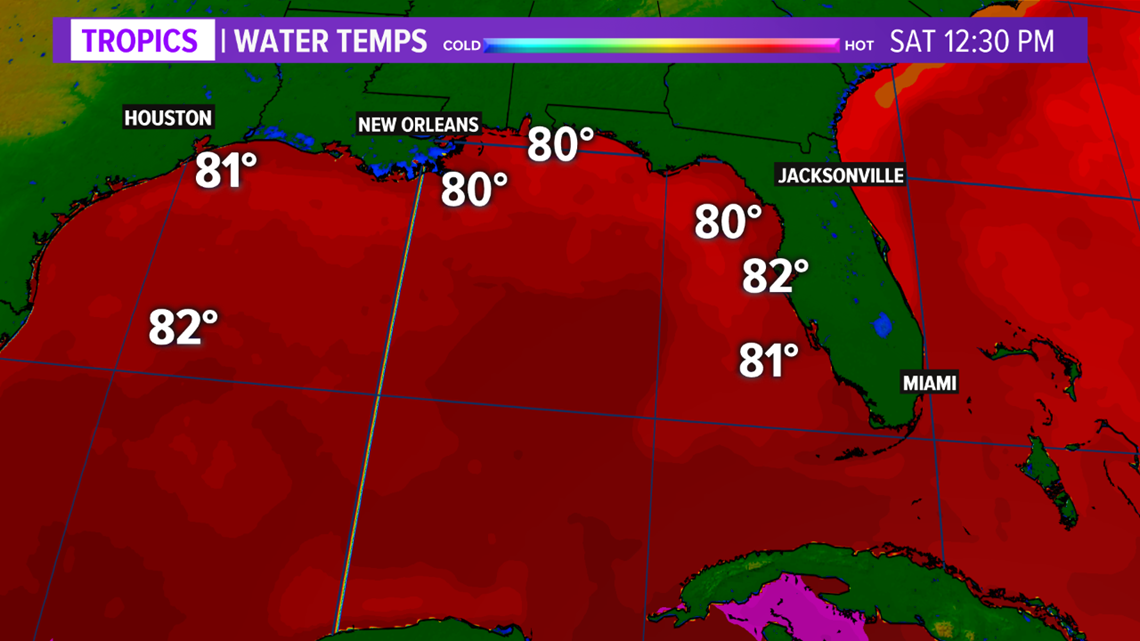 The National Hurricane Center has highlighted the western Caribbean for possible development late this upcoming week with a 30% chance for tropical development over the next five days.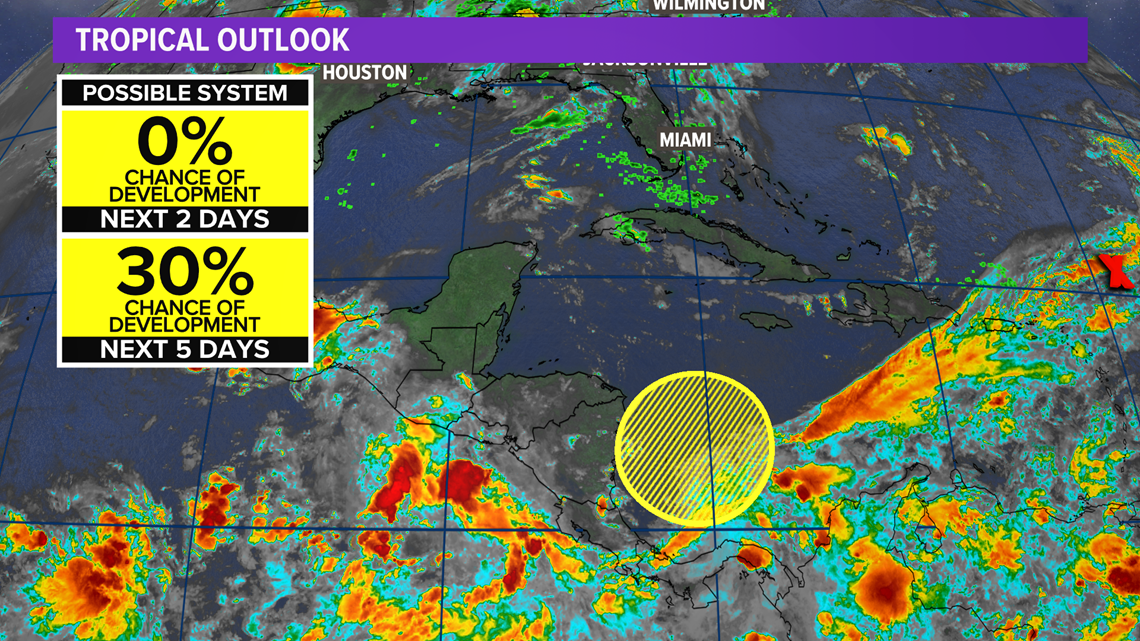 Looking back on the history of June tropical systems, this is an area that has "spawned" tropical cyclones, so this setup and timeframe will need to be monitored closely. Another concern is, if a system develops in the western Caribbean or southwestern Gulf of Mexico, it has a higher probability of impacting the United States. These systems typically move into the Gulf States. All interests from Texas to Florida should keep an eye on the forecast over the coming days.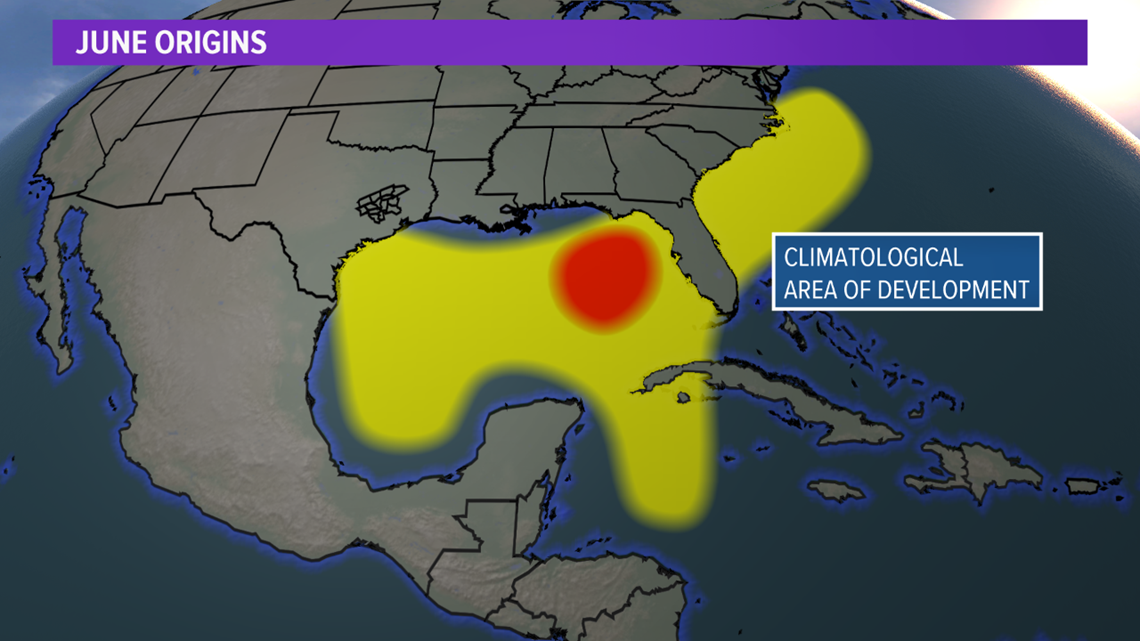 There is still high uncertainty in this setup and the forecast is fluid. It is no guarantee that a tropical system will develop but the setup does raise eyebrows. Keep checking back for updates.