BRYAN, Texas — Tropical Storm Beta continues to meander in the northwestern Gulf of Mexico and poses a significant threat of rainfall and coastal flooding to parts of the mid & upper-Texas coast.
Beta is a weak tropical storm with winds of 45 mph. Beta is just off the mid-Texas coast Monday evening, and is forecast to move inland overnight into early-Tuesday morning. Beta will slowly dance along the upper-Texas coast through mid-week before moving northeast into the Mid-South.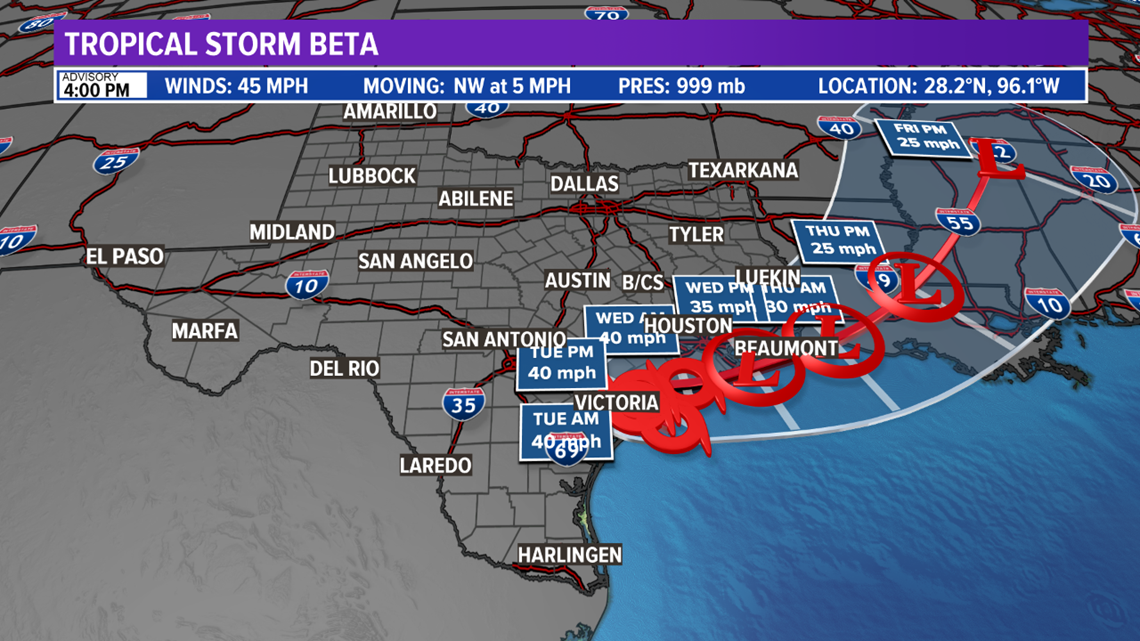 Given the slow movement of Beta, heavy rain and flooding is possible for pars of southeast Texas and Louisiana this week. 3 - 6" of rain possible with isolated 6 - 12" amounts possible. A prolonged period of gusty winds are also possible for southeast Texas through mid-week. Winds of 35 - 40 mph are possible. The strongest winds will be along and south of I-10 and east of I-35. Farther inland, the winds are expected to decrease, but a few tropical storm gusts may extend towards San Antonio, Austin, and College Station, Texas. Coastal flooding is also possible due to storm surge. The storm surge will be between 2 to 4 feet from Port Mansfield, Texas to Lake Charles, Louisiana.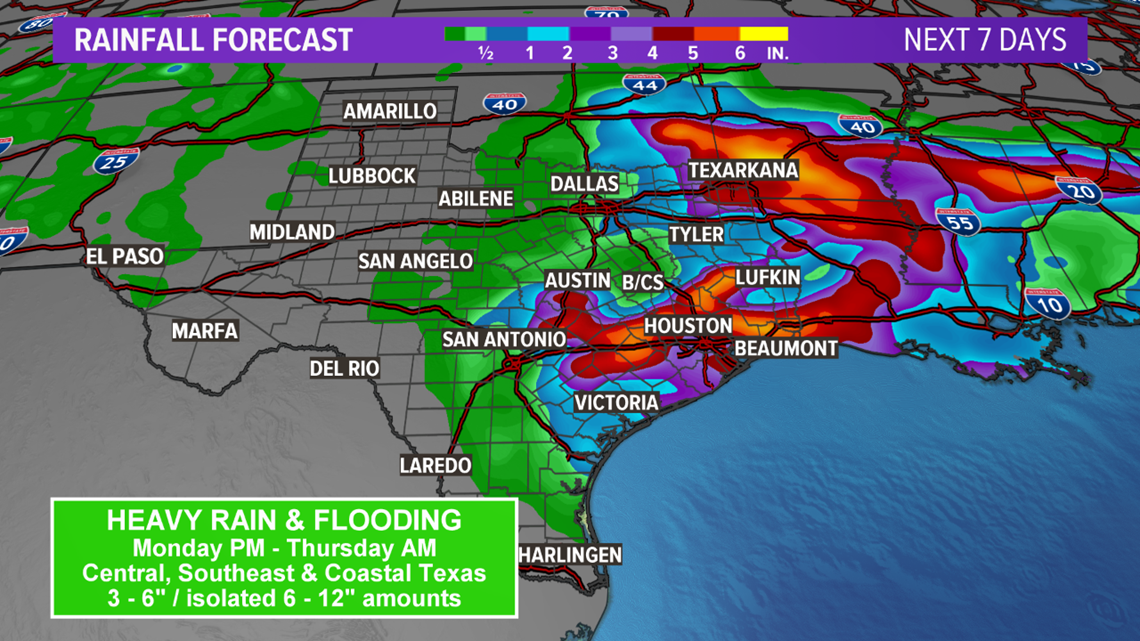 A Tropical Storm Warning is in effect for the mid & upper-Texas coast extending east into coastal Louisiana. This means tropical storm conditions are possible.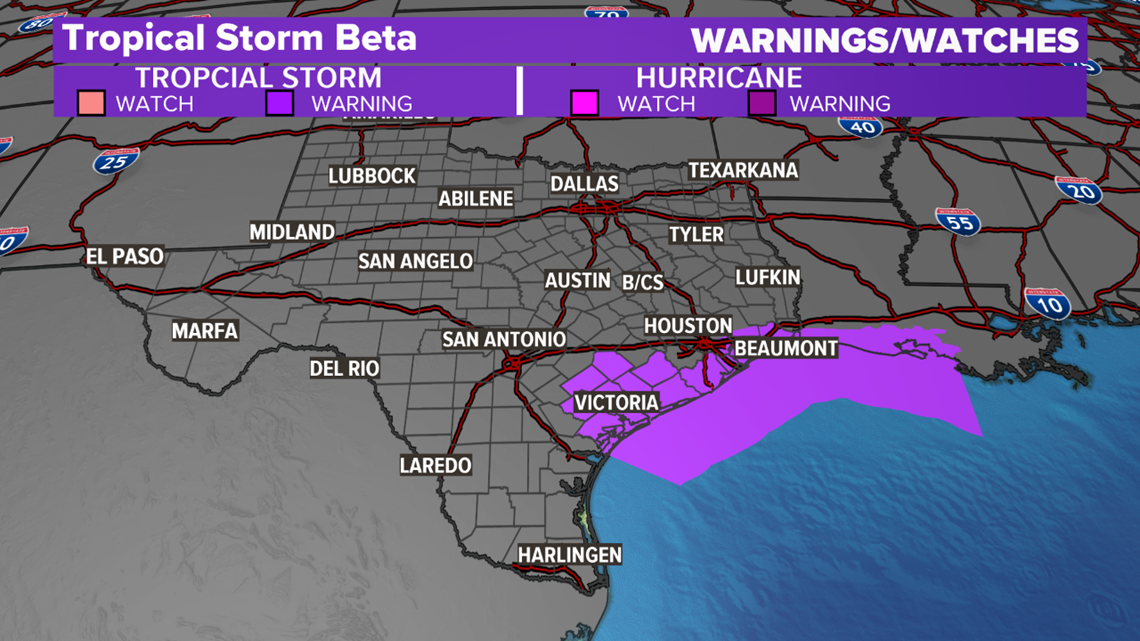 Our area is forecast to see impacts from Beta through Wednesday (possibly extending into very early Thursday). The current forecast track would bring heavy rain, gust winds, and a low tornado threat to the area. The current rain forecast is for 2 - 4" of rain along and south of 290. Tropical storm force wind gusts in excess of 35 mph are possible at times with a prolonged period of gusty winds on Wednesday as Beta nears the area. Peak gusts should remain below 40 mph. The heaviest rain and strongest winds are forecast to remain south of the Brazos Valley. Make sure you have the umbrella and light jacket handy on Tuesday!