BRYAN, Texas — The weather this week will be heavily influenced by a warm front that is lifting north Monday evening. This warm front will be responsible for overnight showers & isolated thunderstorms. There is an outside chance one or two storms will become severe. There is a Level 1 risk for severe thunderstorms late Monday night into Tuesday morning. The main hazard is large hail but this is a very conditional risk. Most areas will see no thunderstorm activity and no severe weather. It will be wise to have an umbrella tomorrow morning with isolated showers dancing around the Brazos Valley. Temperatures will be in the upper-50s/lower-60s as moisture keeps overnight lows fairly mild.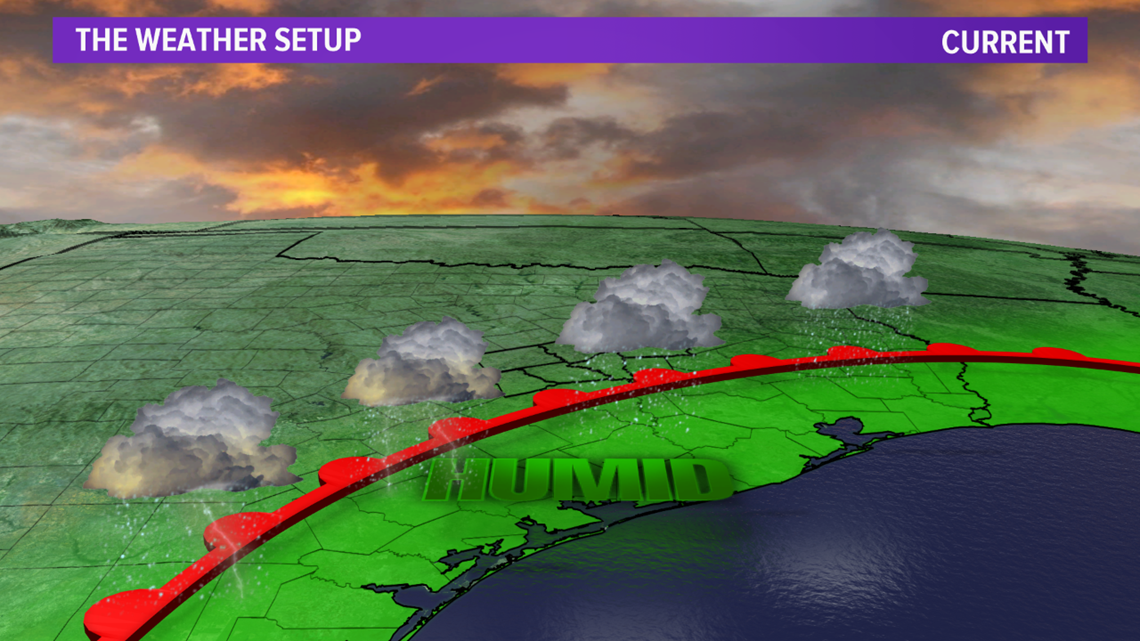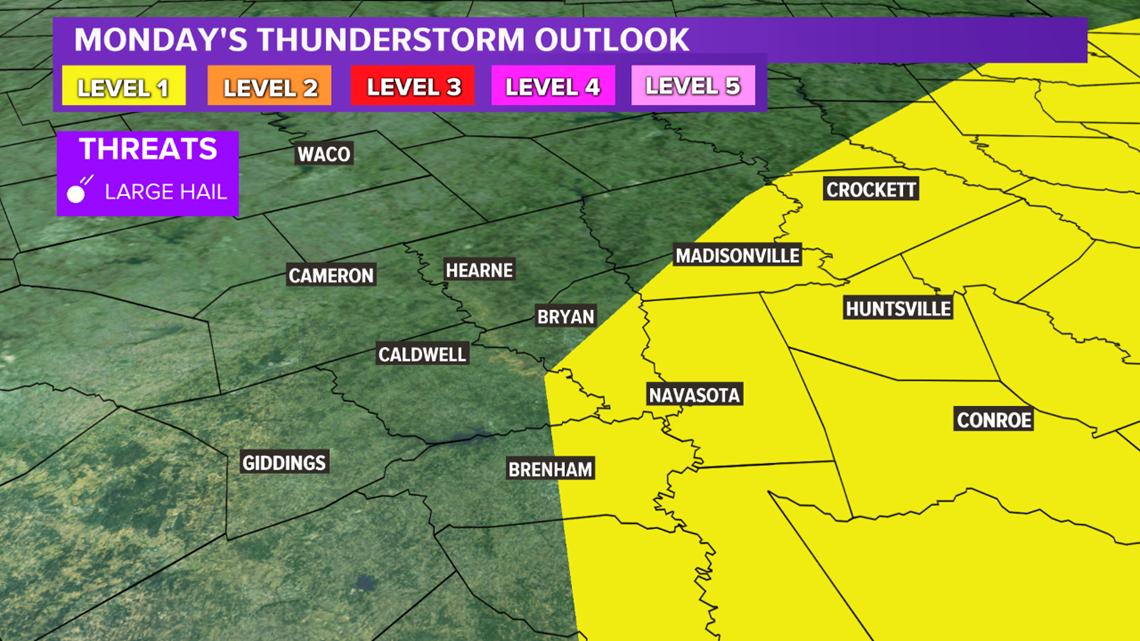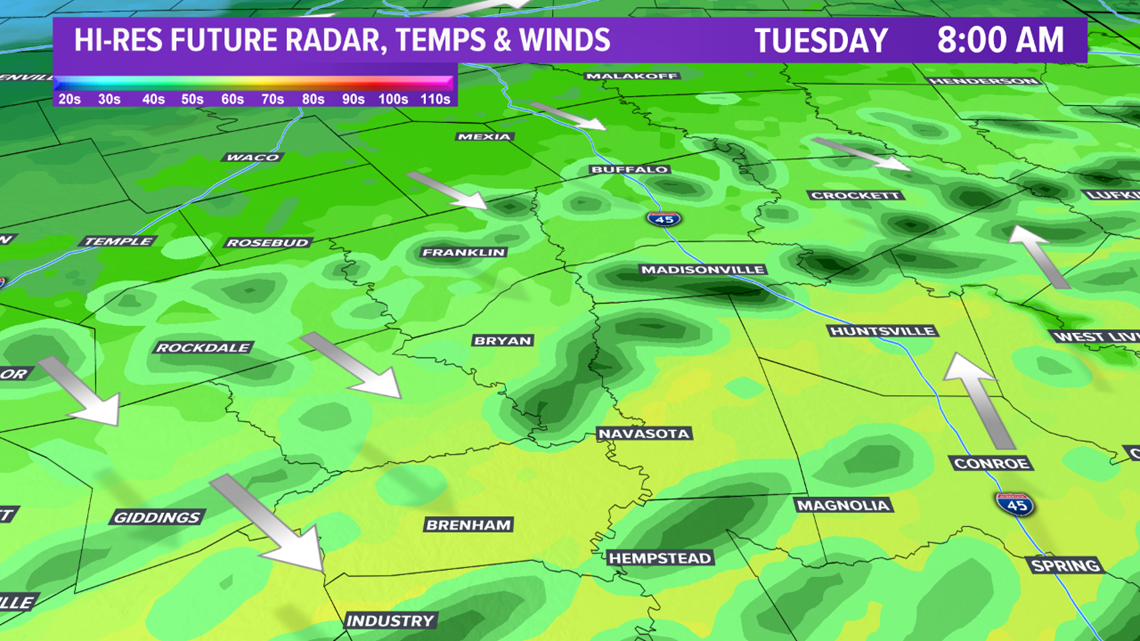 The warm front will lift through the Brazos Valley Tuesday, which will keep isolated showers & storm chances in the forecast throughout the day.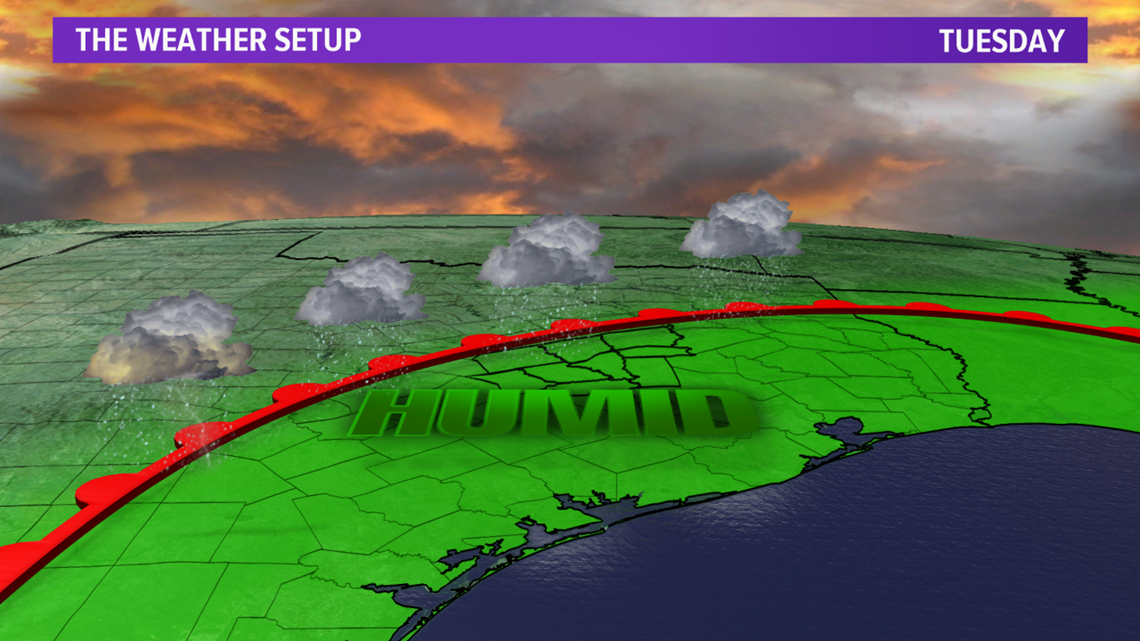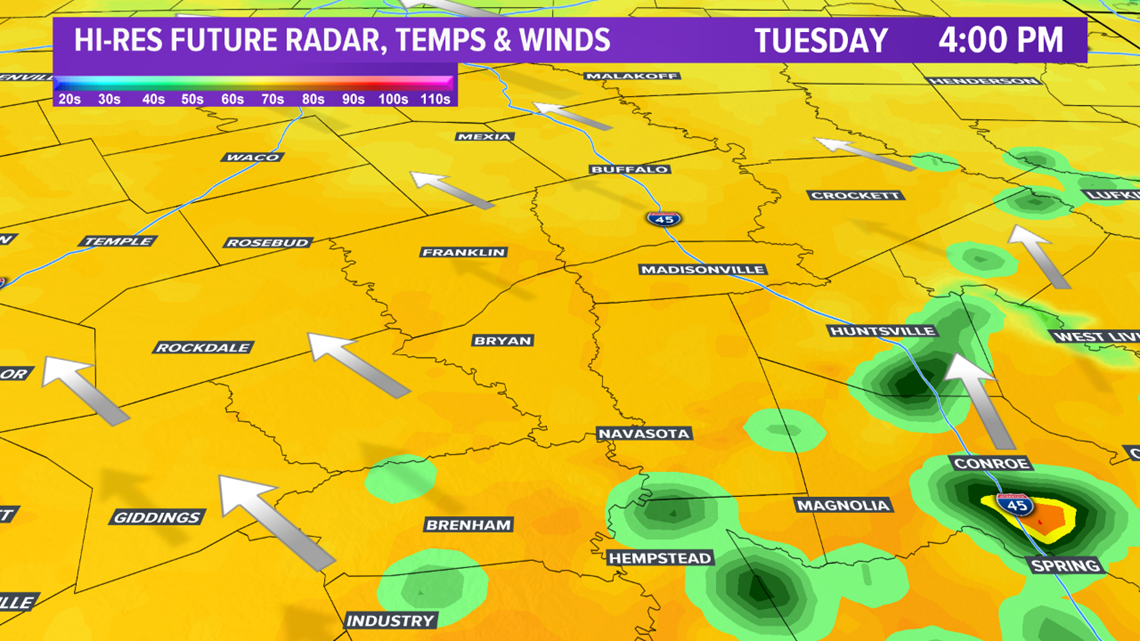 This front will become stationary just north of the area on Wednesday, which will place the Brazos Valley in the warm & most airmass. The warm & moist airmass will contribute to isolated showers throughout Wednesday.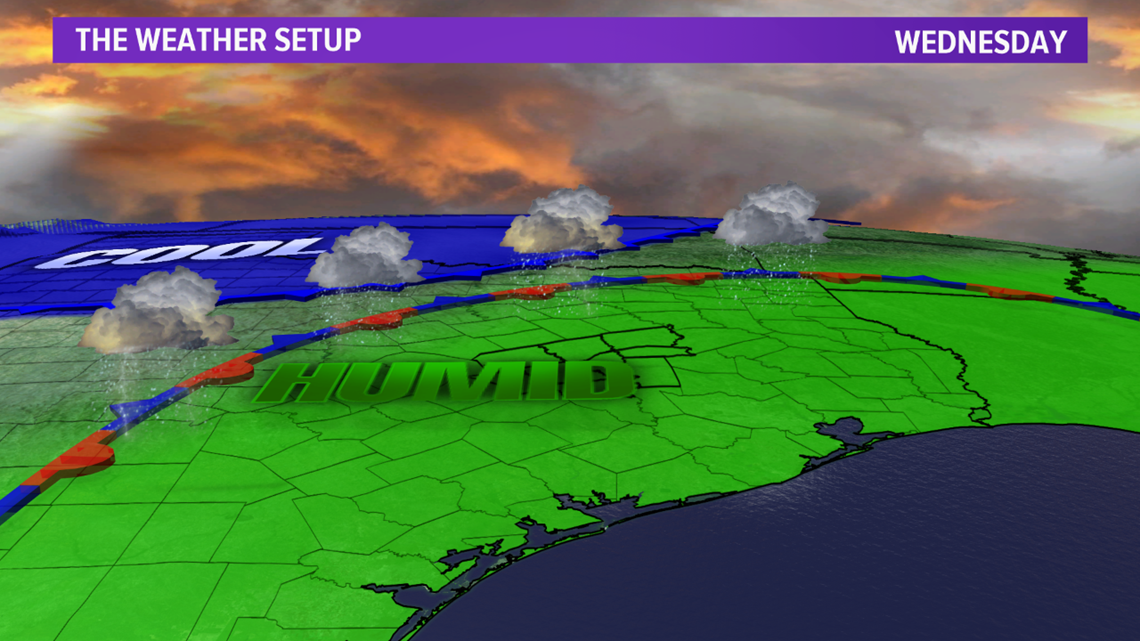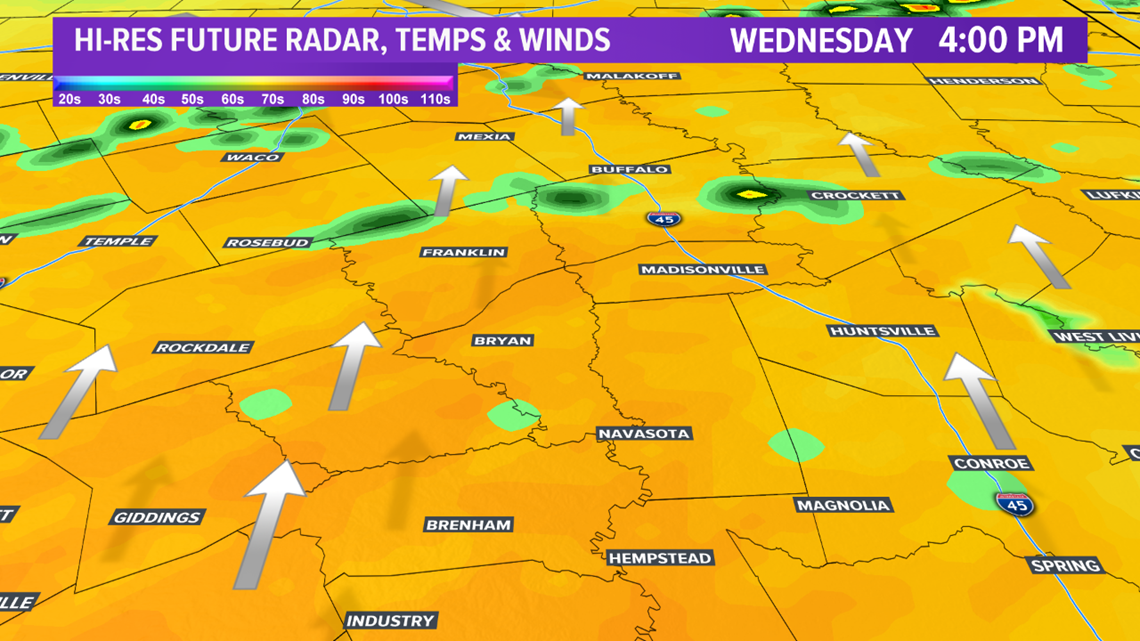 An upper-level disturbance will track north of Texas, which will help allow a cold front to bleed south late Wednesday into Thursday. Models are struggling with the movement of this cold front. There is not enough forcing to send this cold front into the Brazos Valley, but this is a dense modified Arctic airmass. This means the airmass will tend to move farther south than models typically indicate. This cold front should move into the Brazos Valley on Thursday. Temperatures ahead of the front will be in the 70s with temperatures in the upper-40s/50s behind the cold front. It is possible northern parts of the area will be on the cold side of the front while southern parts are on the warm side. The next 24-36 hours will help paint a clearer picture of the placement of this front on Thursday.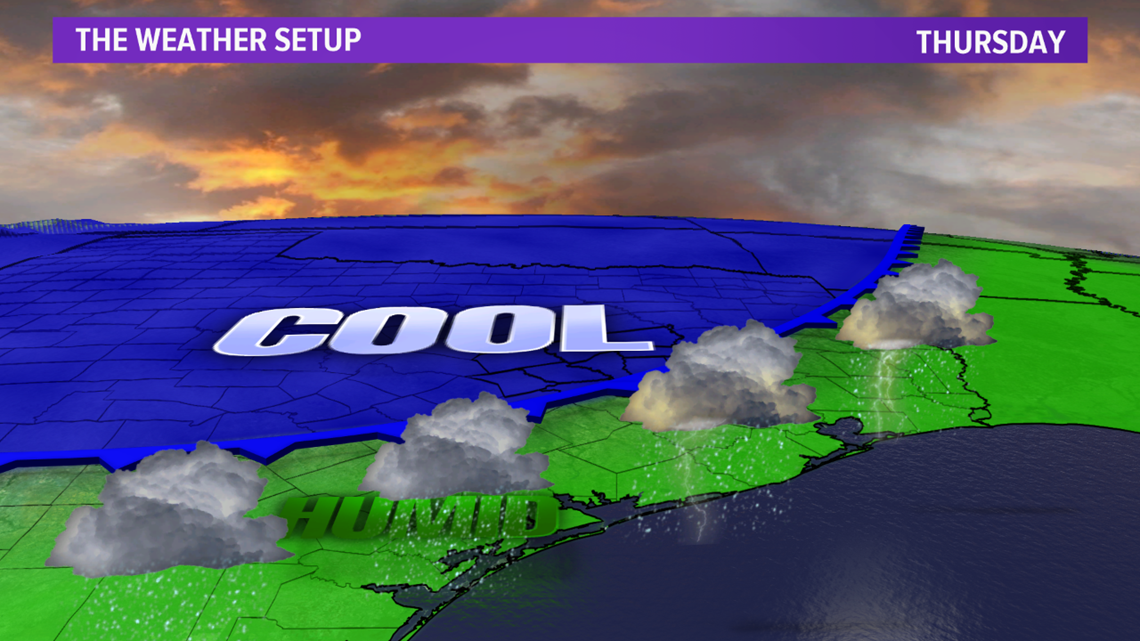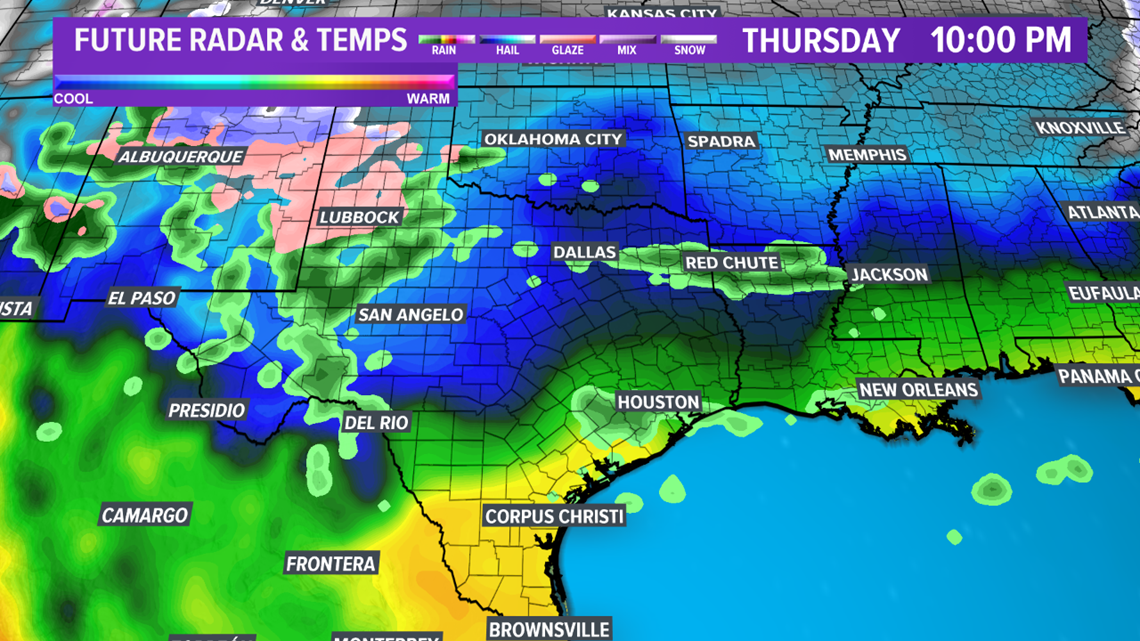 The cold front will lift north on Friday as a warm front. This will allow warm & moist conditions to continue before another cold front moves in Saturday. This cold front will drop temperatures over the weekend into early next week. These colder temperatures will stick around all of next week with overriding moisture. If you like winter, you will like next week!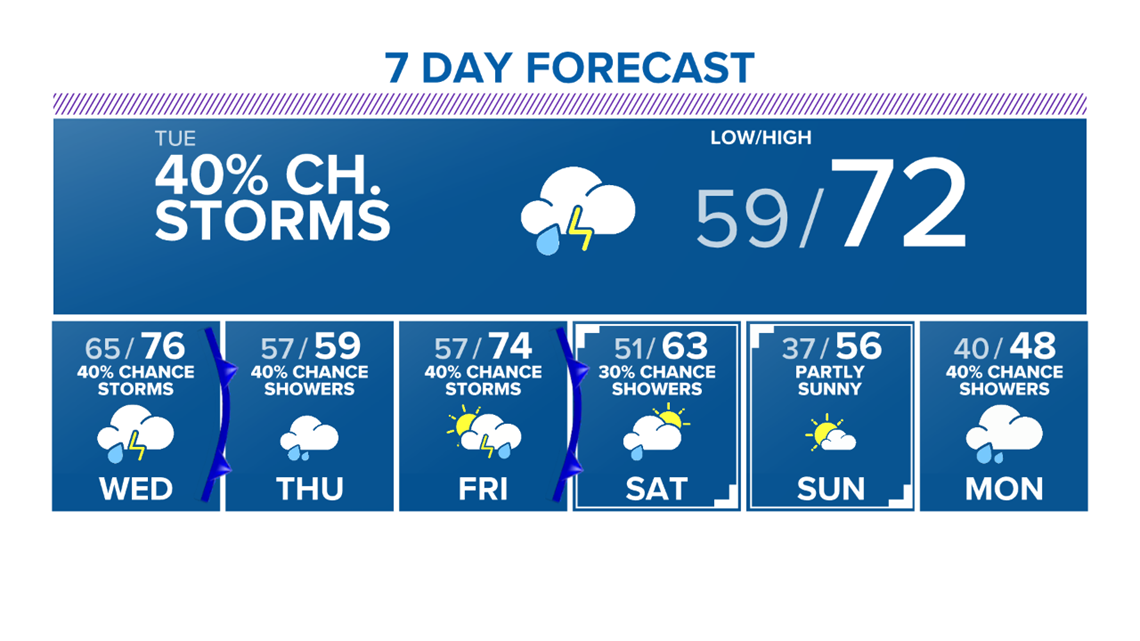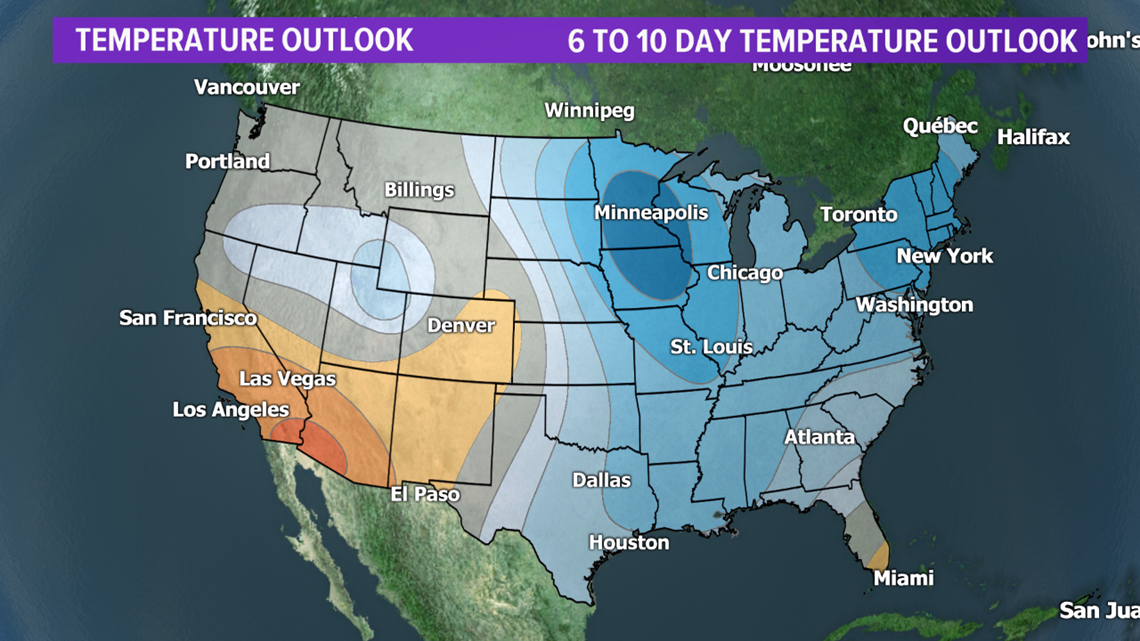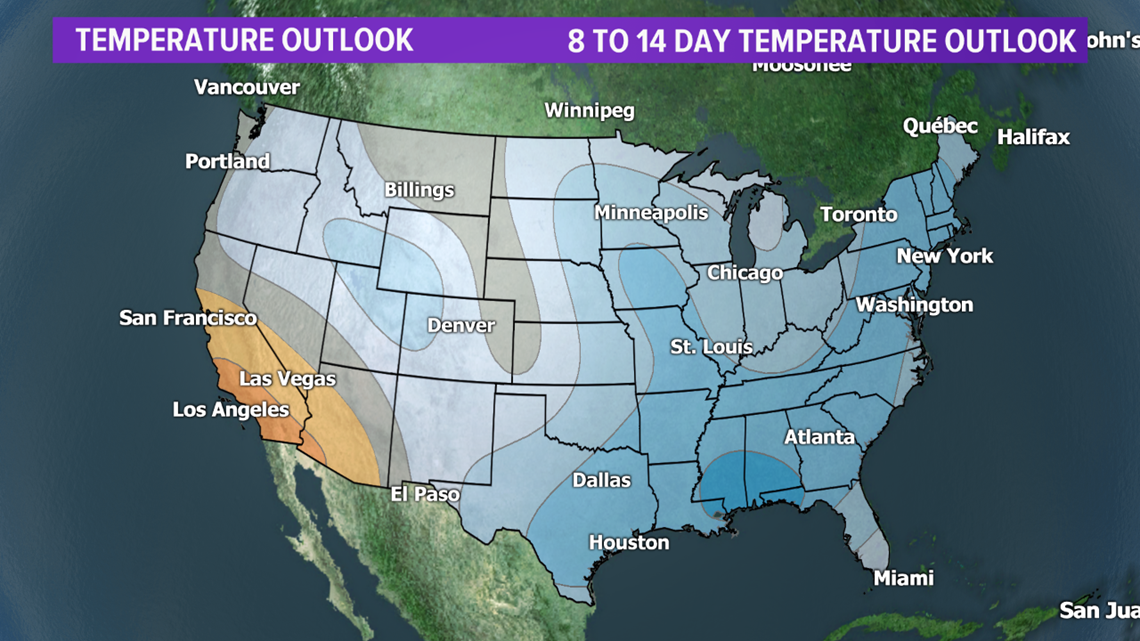 Taking a look at rain accumulations, models are painting around 0.25" of rain for the Brazos Valley but where the front may become stationary, either across the northern Brazos Valley or just to the north, up to 1.00" is possible.