BRYAN, Texas — High pressure building over the Brazos Valley will allow overnight temperatures to quickly fall Thursday night. Temperatures will be in the upper-20s & lower-30s for the entire area by Friday morning. The Brazos Valley can expect a widespread frost due to the cold temperatures along with light winds and clear skies. The northwestern zone will experience a hard freeze.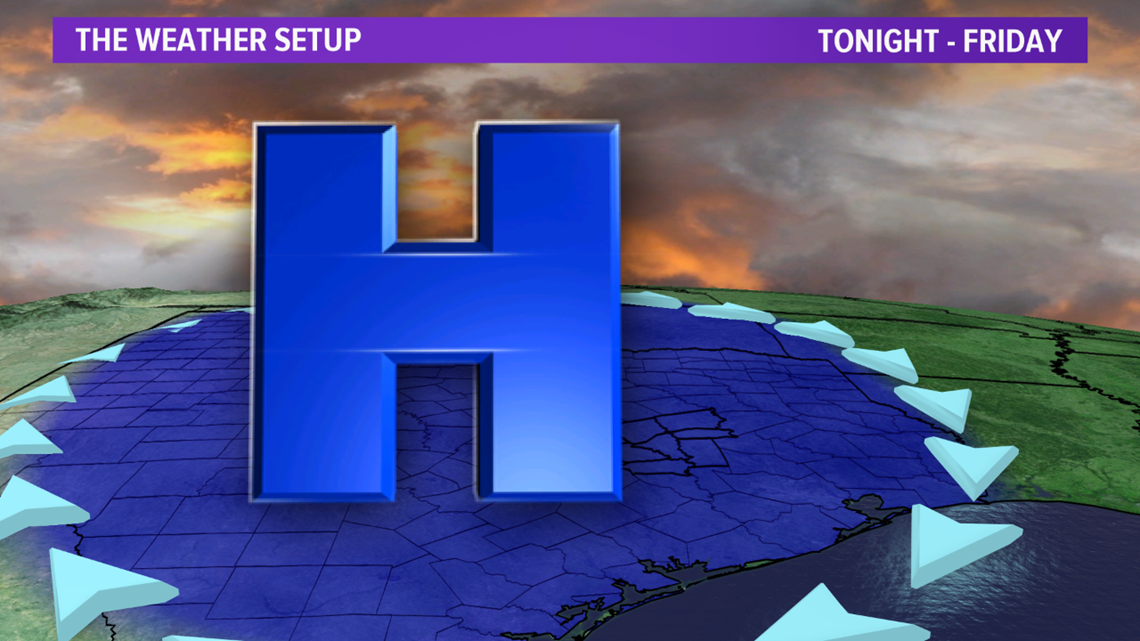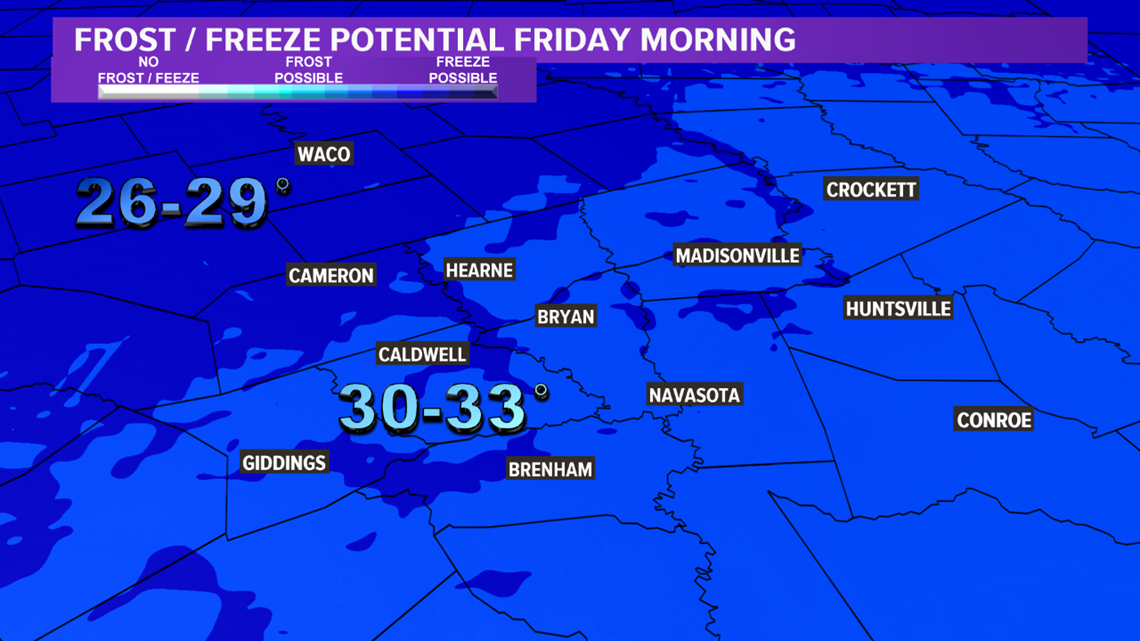 This high will stay in place throughout Friday keeping temperatures in the mid-to-upper-50s under mostly sunny skies. The high will move to the east throughout the weekend, which will allow an onshore flow across the area; increasing moisture and allowing high temperatures to climb into the 60s on Saturday & the 70s on Sunday. There will be spot rain chances each day but the probability is pretty low.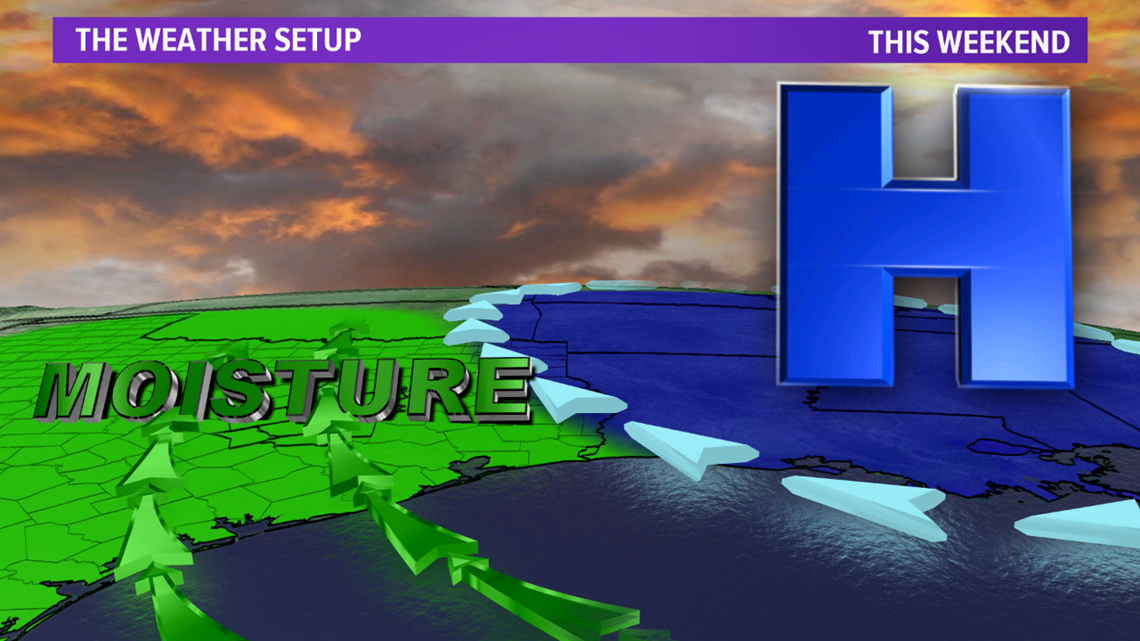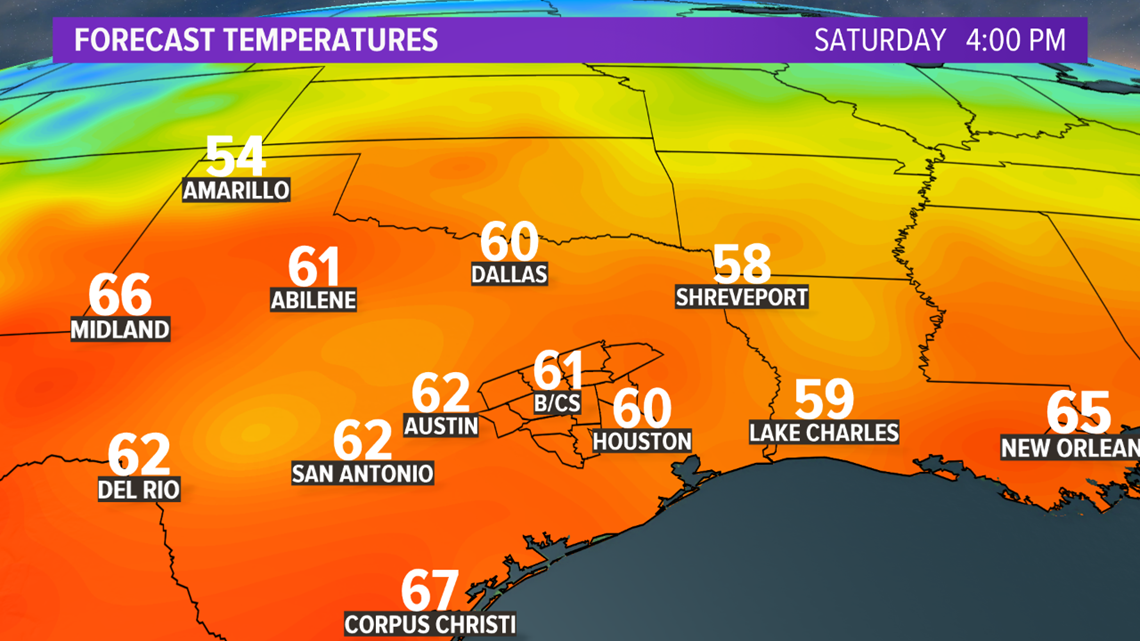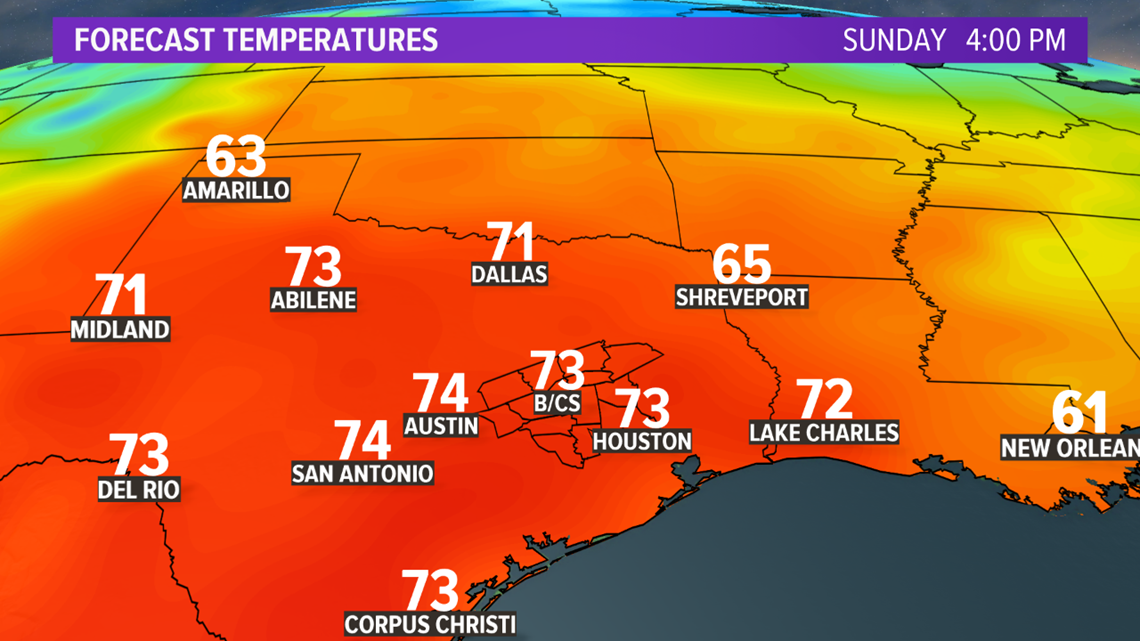 The mild temperatures stick around for the beginning of the upcoming week but big changes arrive late-Tuesday/early-Wednesday. A potent cold front will race south into the area. The airmass behind this cold front is of Arctic origin, thus, temperatures will fall well below-average. Precipitation chances begin to increase once the front moves through. A storm system will park itself across the Southwest, allowing Pacific moisture & periodic disturbances to move into Texas. It appears the Brazos Valley will remain warm enough for all rain but northern & Texas may see a wintry mixture. This will keep rain chances around from late-Tuesday through at least Friday. This weather setup is similar to what the area experienced this week.