BRYAN, Texas — Warm & moist air has moved back into the Brazos Valley as southeasterly winds pump the Gulf airmass into the region. The warm & moist airmass has kept temperatures warm Tuesday morning; starting out in the upper-60s & lower-70s under cloudy skies.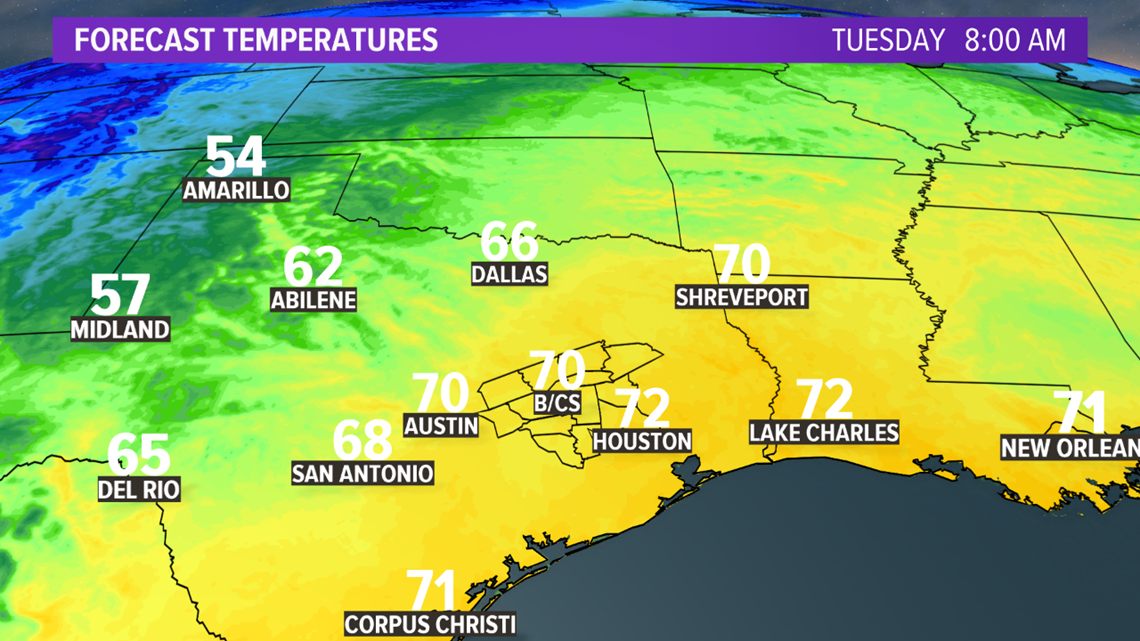 The cloud cover will not keep temperatures down Tuesday afternoon. Temperatures will soar into the upper-80s. With strong daytime heating, one or two thunderstorms may develop during the afternoon hours, especially across the northern zone. An upper-level ridge will build in from the south will limit thunderstorm coverage; most areas will not see a drop of rain.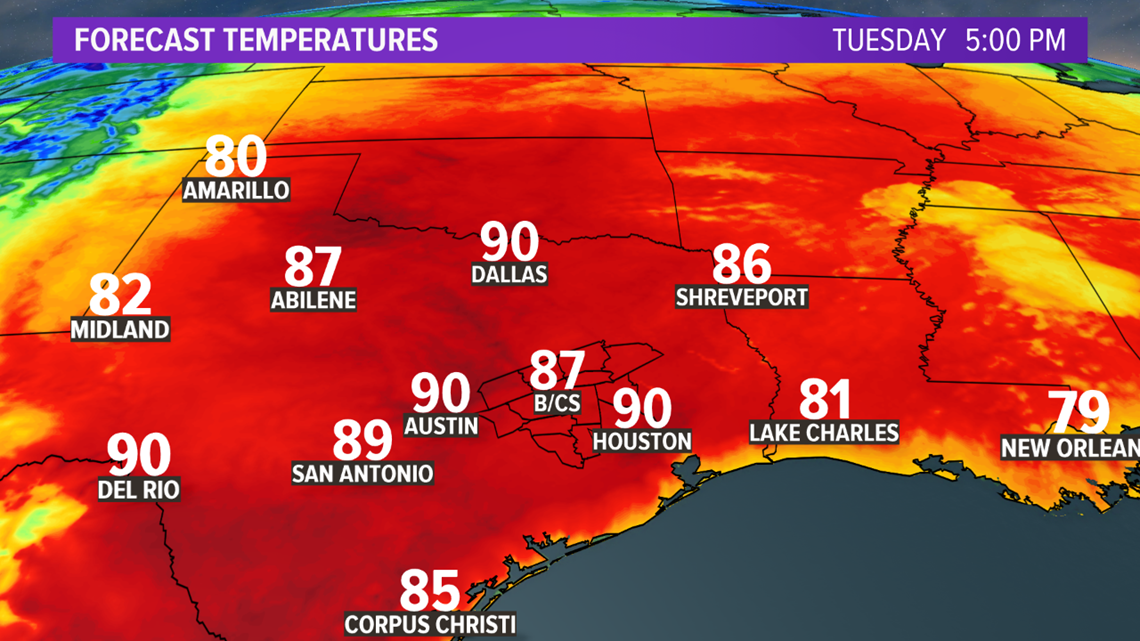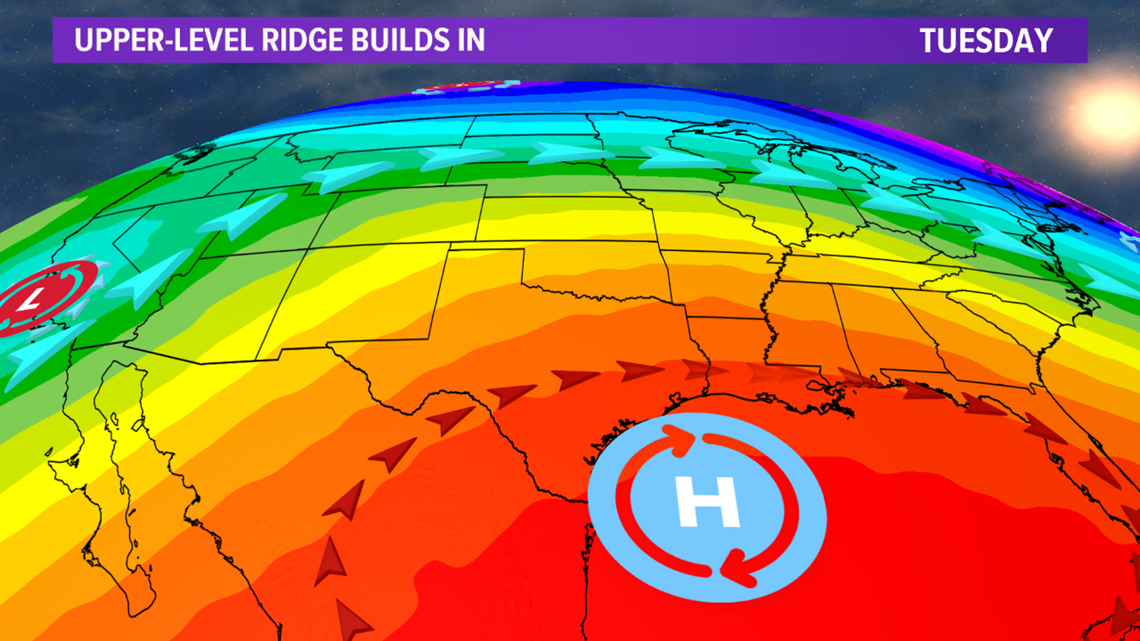 The upper-level ridge will build north and strengthen on Wednesday. This should allow temperatures to hit 90-degrees for many areas. A couple storms late-Wednesday cannot be ruled out, especially as you near the I-35 corridor, but most areas will remain dry. Guidance has started picking up on a weak upper-level disturbance that may move overhead Wednesday so we will keep a close eye on this as it may enhance thunderstorm potential.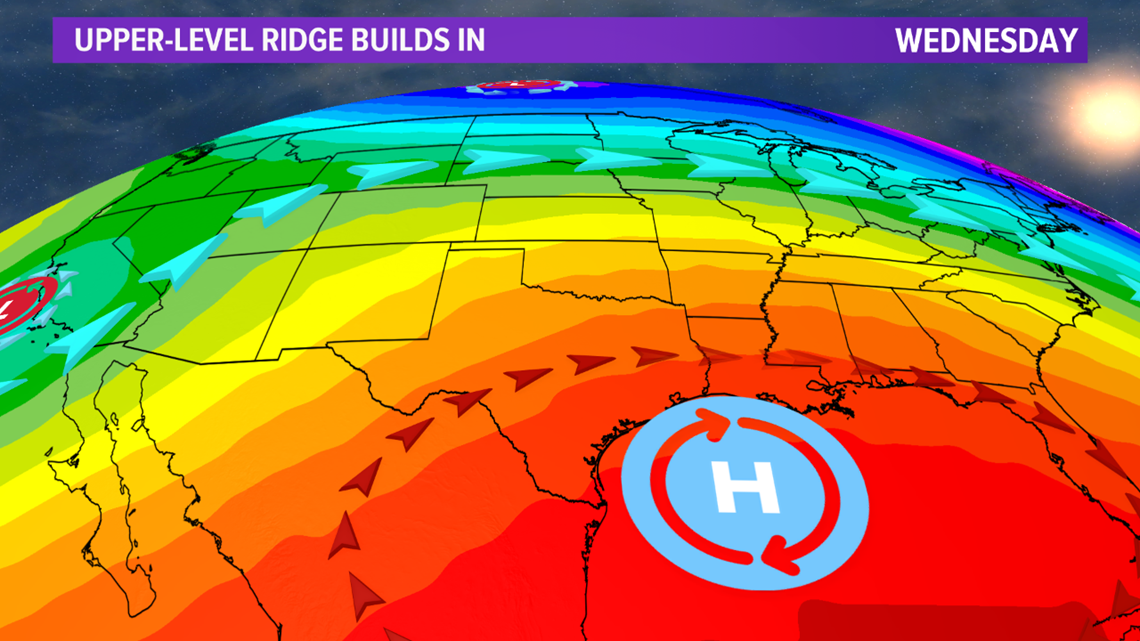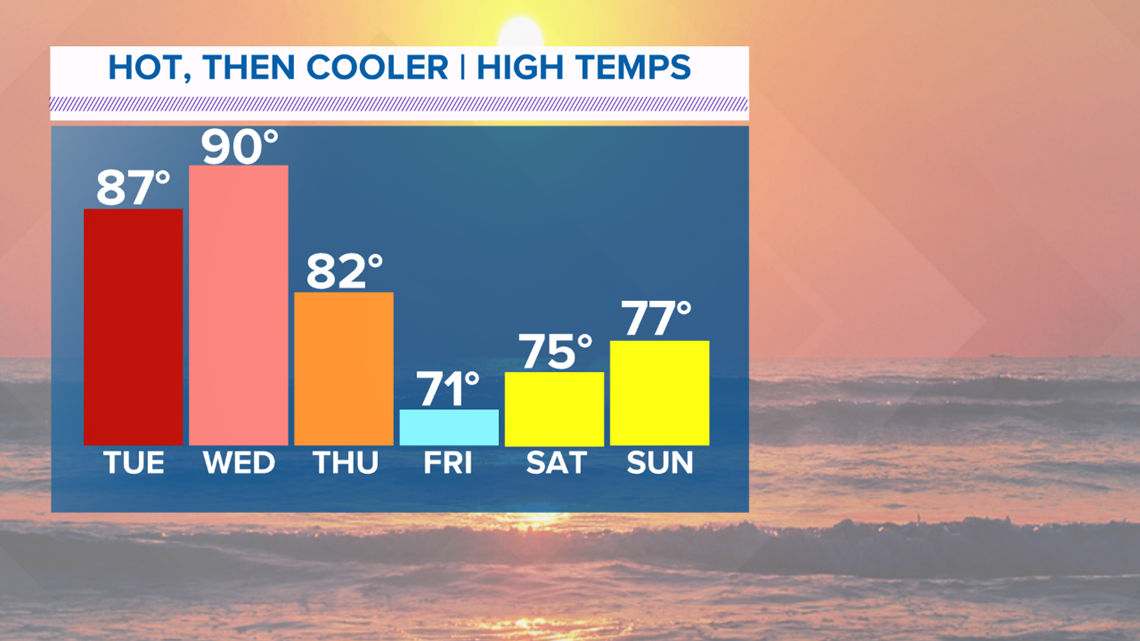 Rain chances increase Thursday as a cold front moves into the Brazos Valley. This will aid in enough lift to develop widespread showers & isolated storms late in the day, continuing into Friday.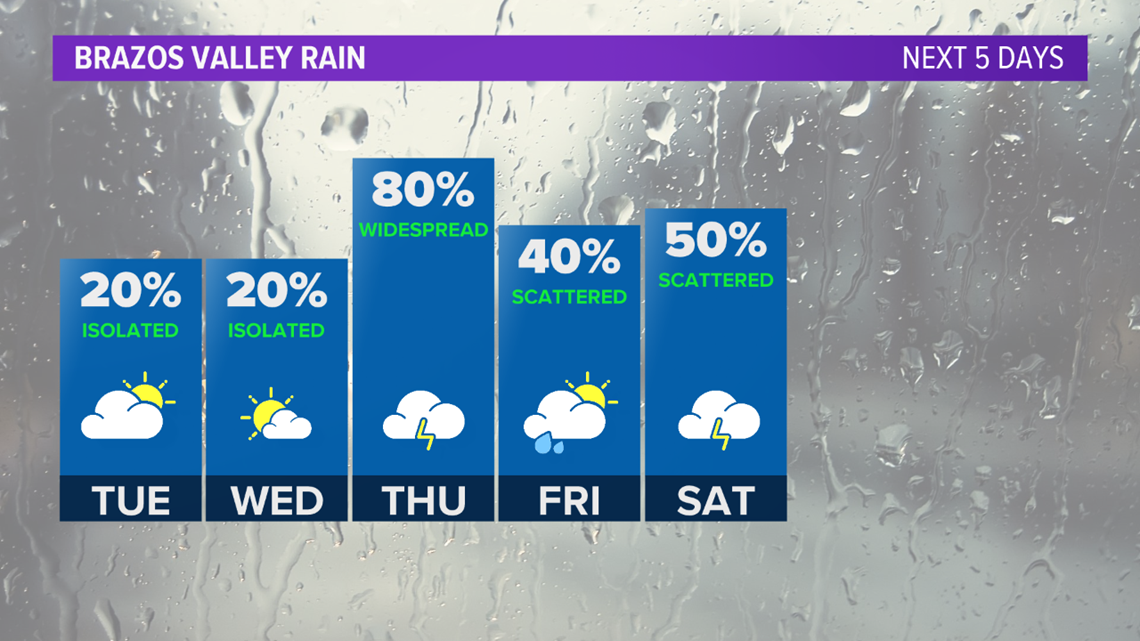 A storm system will approach over the weekend, which will keep the unsettled weather in place but many uncertainties remain.