WAXAHACHIE -- Terri "Missy" Bevers, the mother murdered early Monday morning inside a Midlothian church, was celebrated Saturday during a memorial service in Waxahachie.
The Cowboy Church of Ellis County hosted hundreds of community members, friends and family for a private celebration of Bevers' life.
Angela Rickabaugh remembers the mother of three fondly. She says the two were close and their daughters were friends as well.
"She was such a beautiful person and she was a friend to everybody," Rickabaugh said after the service.
Bevers was known throughout the community as a fitness instructor. She was preparing to teach a Camp Gladiator boot camp class the morning she was killed.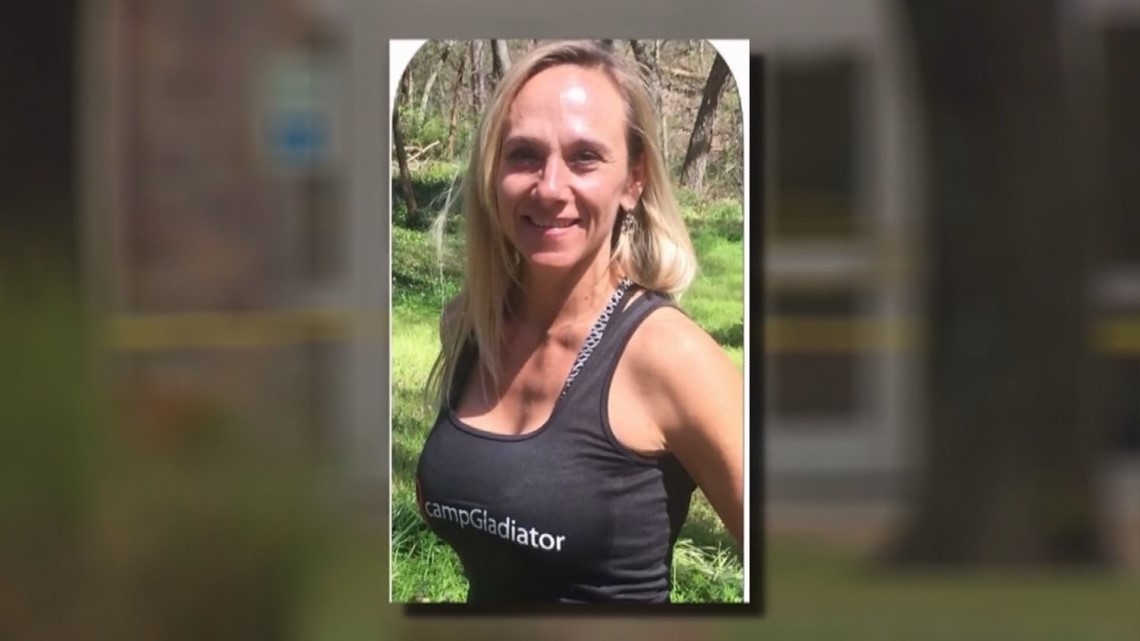 Police Friday released new surveillance video showing the suspect of Bevers' murder inside the Creekside Church in Midlothian -- the site of the murder.
The video is roughly two minutes long and shows several angles of the suspect, dressed in police tactical gear, aimlessly wandering around in the early morning hours of April 18.
Police want the public to observe the suspect in the video for clues as to who it might be. Midlothian Assistant Police Chief Kevin Johnson said Friday that the department believes someone knows who the suspect is but hasn't yet come forward.
"My heart says one thing and my head says another thing," Rickabaugh said about the video.
"It hurts me that there's somebody still out there, but I'm confident that they'll be caught, very confident."
Midlothian Police have received hundreds of tips about the city's first murder in a decade, and the department has said it won't rest until her killer is behind bars -- but for friends and family, the worst has already happened.
For a few hours Saturday the focus wasn't about her death, but rather the life she lived-- and the young girls and husband she's left behind.