COLLEGE STATION, Texas — UPDATE: Saturday, Oct. 17 7 a.m.
There are new details that have been released in the investigation into a shooting at Hensel Park Friday night.
Joshua Wynn, 22, of Universal City, Texas, is charged with two counts of aggravated assault with a deadly weapon. One of those charges is against a public servant. One of the law enforcement officers who responded to the shooting said Wynn also shot at them.
Police said they responded to a call that a shooting had happened at Hensel Park just before 7 p.m. Officers said when they got to the scene, they found one man who had been shot in his shoulder and his stomach. They said the man was taken to the hospital. At last check, he was in stable condition.
Police said a Brazos County constable, who was helping set up a perimeter around the park, spotted a man, later identified as Wynn, near the Becky Gates Children Center. The constable said Wynn shot at him four times but did not hit him. Officers were then able to get to Wynn and arrest him.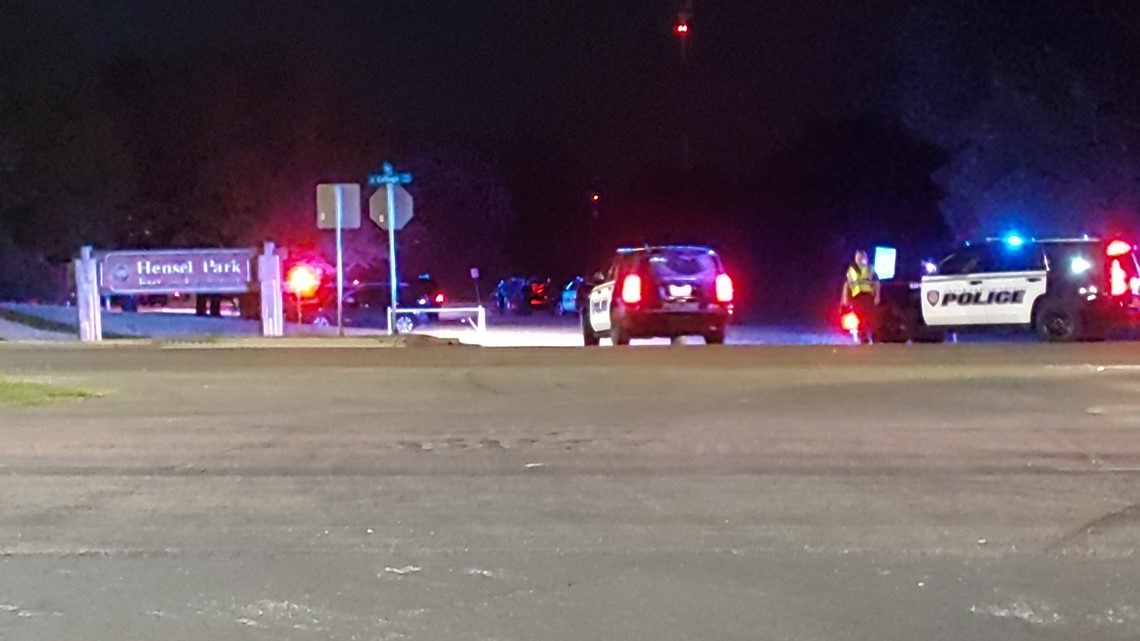 Wynn, who graduated back in May from Wayland Baptist University in Plainview, had been recognized as the highest ranking graduating senior in his class. Wynn had a perfect 4.0 grade point average and graduated with a degree in geology and mathematics. It is not confirmed yet if he was a student currently enrolled in College Station.
It is not known what led up to the shooting. Wynn's bond has not yet been set. We will continue to update you with further developments.
Friday, Oct. 16, 8:36 p.m.
The Texas A&M University Police Department and the College Station Police Department are investigating after a shooting sent one person to the hospital Friday night.
It happened at Hensel Park just before 7 p.m. One person has been arrested, but investigators have not yet released the names of the people involved in the shooting.
What led up to the shooting is not yet known, however, there appears to be two separate areas in the park officers are taking a look at. The condition of the person who was shot is not yet known.
A Code Maroon was issued, asking people to avoid the area. The scene remains at this time under investigation. We will continue to bring you updates as more information is officially released.
This is the second shooting this week in this part of Brazos County. On Monday, one person was shot in Bryan on Beck Street near Henderson Park. No one has been arrested yet in connection to that case.